In this article, we review the $59 USD Bluetooth Receiver, the FiiO BR13.
Disclaimer: Fiio sent us the BR13 for this review. As always, I am here to share my honest experience with the product.
FiiO
FiiO is an established Chinese audio company that has been designing high-quality audio equipment since 2007. Known for its portable audio players, DACs, amplifiers, and IEMs, FiiO has earned a solid reputation in the audiophile community for its commitment to delivering excellent value for money. With each passing day, they've been expanding their product line-up with new products and venturing into new spheres of the audio industry.
Today, we will take a closer look at FiiO's budget-focused Bluetooth receiver, the BR13. FiiO continues to venture deep into the wireless market, attempting to bring its audio expertise to this increasingly popular segment.
We have reviewed and awarded a lot of FiiO equipment here at Headfonia over the years, and you can read those reviews here: Headfonia FiiO Reviews.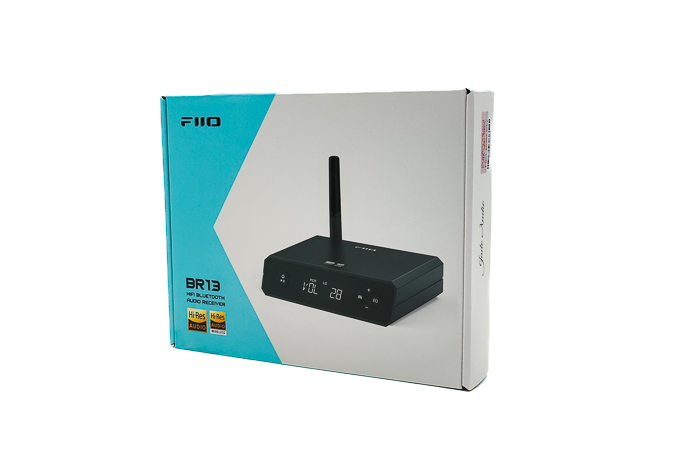 FiiO BR13
FiiO's latest addition to their Bluetooth range, the BR13 Hi-Res Bluetooth Receiver, demonstrates their years of development and expertise in Bluetooth technology. Designed for audiophiles on a budget, the BR13 features a hi-fi audio architecture. This includes the Qualcomm QCC5125 Bluetooth chip, ES9018K2M DAC, and TPA1882 operational amplifier to ensure stable and high-quality audio transmission. It supports seven high-resolution Bluetooth codecs, including LDAC, and the USB DAC supports up to 96kHz/24bit input, which is compatible with gaming devices such as PS5 and Switch.
The BR13 features digital and analog outputs, compatible with a wide range of devices. FiiO's exclusive technology allows low-sampling-rate audio to be upscaled to high-sampling rates. It also features SPDIF conversion and bypass for a seamless home cinema experience.
Designed for practicality and durability, the BR13 features a compact aluminum alloy body with a high-contrast, durable LCD screen for easy navigation. It offers seven presets for different music genres and a parametric EQ, which can be customized using the FiiO Control app. The receiver can connect to two Bluetooth devices simultaneously and features a dedicated low-latency mode for a good audio experience when playing games or watching movies.
The FiiO BR13 is available for $59 USD from the official AliExpress and Amazon stores.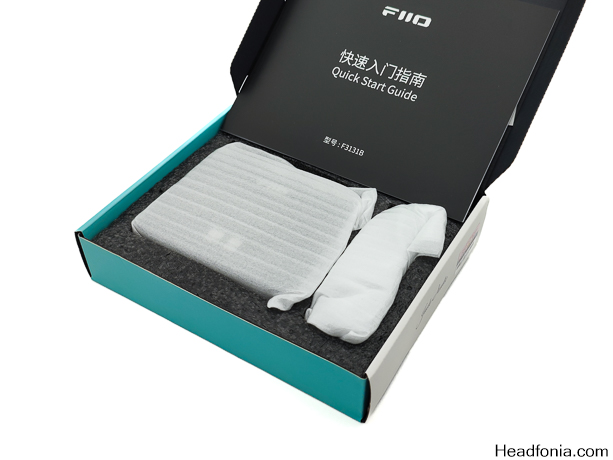 Specs & Highlights
Audio: ESS Technology ES9018K2M + TPA1882 OP-AMP
Bluetooth Chipset: Qualcomm QCC5125 Bluetooth 5.1
Supported Codecs: AAC / SBC / aptX / aptX LL / aptX HD / LDAC
Optical IO / USB DAC / LDAC Codec Max Sample Rate: 96kHz/24-bit
RCA output: 2Vrms
App Support: OTA Updates & Fully Compatible with FiiO Control
Features: App Support, Multi-device Support, Auto Upsampling, USB/OPT DAC, etc.
Dimensions & Weight: Approx. 98x96x26.5mm – 135 grams
FiiO BR13's dedicated web page can be found here. I also recommend taking a look at the FAQ.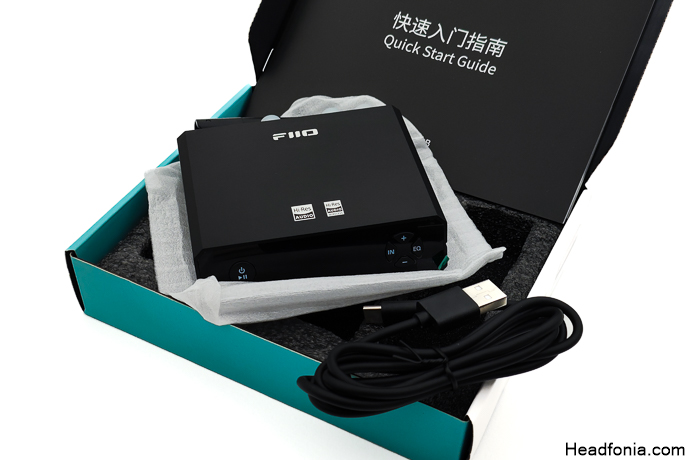 Packaging
The BR13's packaging is simple and straightforward. The two-colored packaging is different from FiiO's traditional packaging style and is made of cardboard. Inside, you get the BR13 device and a 1.5m long black colored USB-A to USB-C cable to power the device, along with a detailed user manual.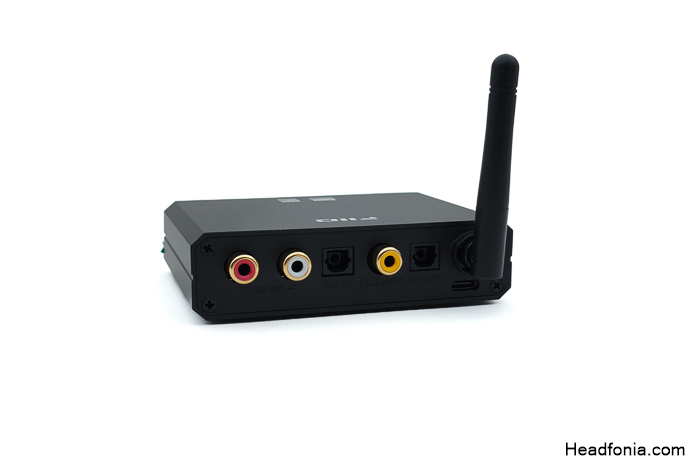 Design & Build Quality
The first thing that catches the eye is the BR13's compact, palm-sized form factor, which adds to its functionality and makes it a handy addition to any audiophile's arsenal without taking up too much desk space.
The BR13's chassis is finished in matte black, giving it a contemporary and modern look that should fit seamlessly into various audio setups. The front panel is simple, offering a minimalist set of functional buttons alongside a clear, legible LED display that promises easy navigation through its features.
A glance at the rear panel reveals a comprehensive layout of connectors for a $59 unit. RCA connectors provide a traditional and reliable means of connecting the BR13 to an external amplifier or active speakers. The inclusion of optical input and output, as well as a coaxial input/output, adds to the BR13's versatility in handling various digital audio signals. A long antenna is also included for a stable Bluetooth connection. The unit is powered via a USB-C port and can also be powered by your iPad or any USB-C device that can power an external accessory.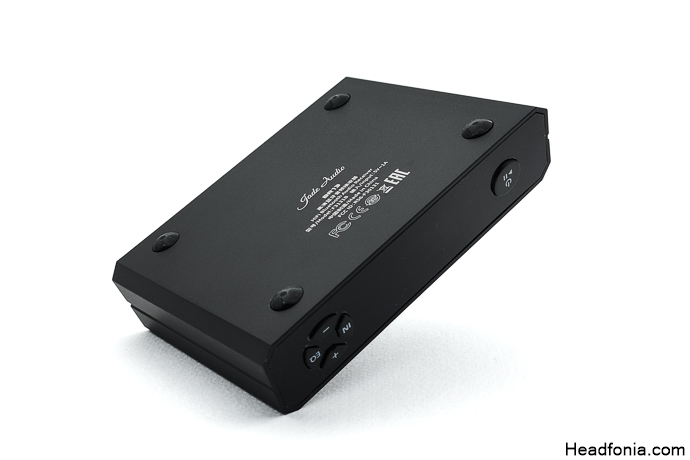 In terms of build quality, the BR13 feels solid in the hand. It is surprisingly light, but the casing feels durable and sturdy. The connectors are firmly seated and gold-plated, minimizing the risk of corrosion over time and ensuring a secure connection with cables. The tactility of the buttons on the front panel feels responsive and durable, suggesting they will stand up to frequent use.
Overall, the FiiO BR13 is a product that has been designed with both durability and user experience in mind. It will successfully replace any Bluetooth receiver that comes to mind, such as Logitech's Bluetooth Audio Receiver or TP Link's HA-100. It is also less expensive than iFi's Zen Air. Well done, FiiO, you have done it again.
The review continues on Page Two, after the click HERE or by using the jump below.
Page 1: Intro, FiiO, BR13, Packaging, Design & Build Quality,
Page 2: Technology & Features, App Support, Performance, Last Words