UI & Usage
Android 10.0
Like the M11 Plus ESS and LTD, the FiiO M17 is fueled by the 10th version of the popular OS.
Thanks to that, the player sports various optimizations like dark mode, gestures, and most of all, a full Google Play Store experience. This means you can install all third-party apps, like Qobuz, Tidal, and… Apple Music, which became my main service, thanks to low price, good pay-out for the artist, and most of all true Hi-Res streaming!
Of course, if you prefer to use FiiO's own market, you can and the app is still pre-installed for those who don't want to create a Google account. And thanks to the faster CPU + Wi-Fi chips, download speed is still on par with its bigger siblings, and just a bit slower than iBasso's flagship, the top-dog in this aspect – A&K being at the bottom by comparison…. A very good experience overall!
Compared to the previous generation (M11/M15), the difference is quite impressive with faster boot-up speed, quicker firmware upgrade, better app compatibility, and other little caveats, now gone. To sum it up: a better UI and a better experience.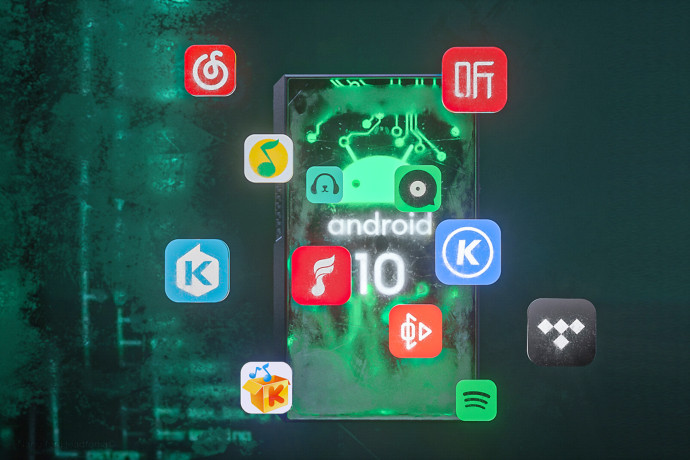 Overall navigation
The FiiO M17 gives you the same exact same navigation menu as other players, in a bigger shell. No more, no less, which is a good thing as the FiiO M11 really outperformed a lot of players on this point.
What's interesting however is how snappier the whole player appears, compared to the "old" M11 / M11 Pro. The new CPU and UI really edge the previous generation in terms of speed, smoothing out every action as when you download some tracks, try new apps or navigate through those same apps.
All in all, it's one of the best experiences available at the moment, but I expected no less.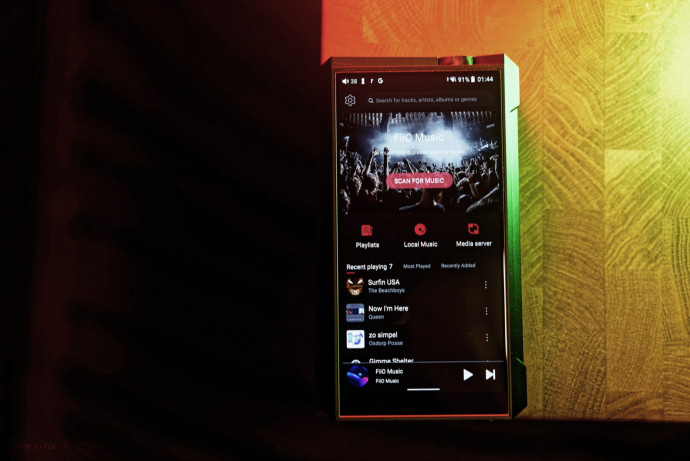 Streaming / DNLA / FiiO Link
Now that every FiiO was gifted with a Google Play Store certification, all it takes is a Wi-Fi connection, and you can directly install all the apps you need.
FiiO Link is still available: with Bluetooth pairing, you can control your player directly through your phone. It works well and somehow gives the same seamless experience as the Hiby link on Hiby and Cayin players, or the new Variations V6 that I previously reviewed. The only catch is that it's only available for Android, and that will remain the same as it seems.
Strangely, FiiO ditched AirPlay support and if you can still stream your music through the Bluetooth connection, no more streaming from your Apple devices!
Ok, small mistake here: FiiO still supports AirPlay with its player! But, unlike the first generation of M11/M15, the dedicated AirPlay button isn't directly shown in the upper menu anymore. To access AirPlay mode, you know have to:
slide your finger from top to bottom
Click on "Mode Choose"
and THEN you'll have the new AirPlay mode available !
Once activated, and if you have Apple devices hooked on the same network, you'll then be able to stream your music directly to the M17, up to 16bit/48kHz – so better than Bluetooth, but worse than direct access to your HD streaming service.
DNLA works the usual way, and you can even access your distant drives from the FiiO Music app. Or any compatible app, like HiBy music or Audio Player Pro.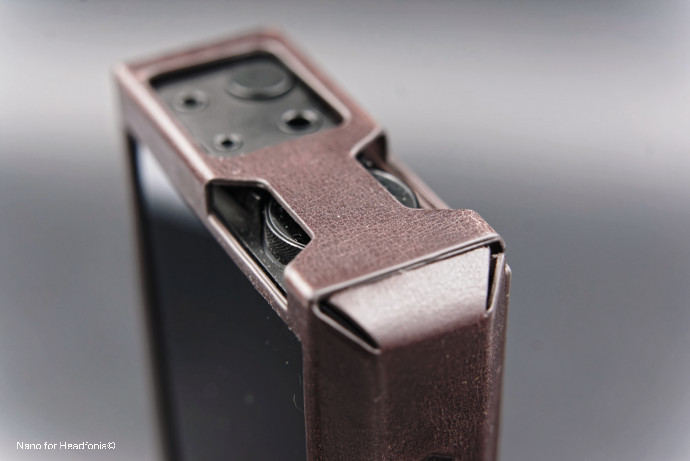 FiiO Music
Sure you can use any android music player app you want, but the FiiO Music app is now very, if not the most, clever solution available for the player, and matches the FiiO M17 perfectly well. It's fast, reliable, easy to use, and remains one of the best player apps out there. iBasso is (very) close, but I still prefer FiiO which offers more frequent updates.
From there, you can :
scan your SD-card or the internal storage, to access all your music, neatly sorted in album/artist/genre/folder
access your NAS and use the FiiO M17 as a network player
transfer files from your player to your computer/smartphone wirelessly
change the equalizer
With HiBy UI, it's one of the most potent apps I used those last months.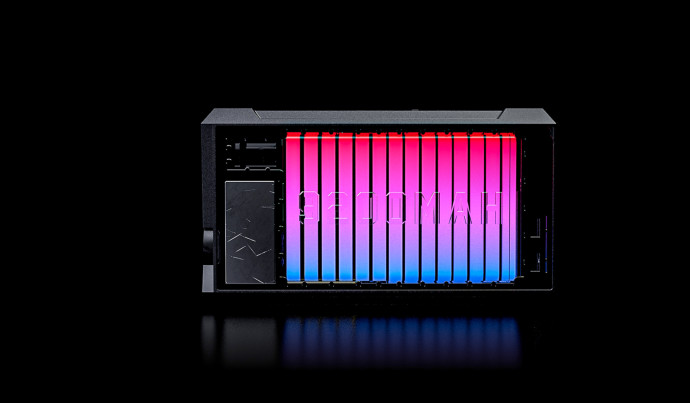 Battery Life and Charging
Go big, or go home!
The M11S battery was already significant, but with the FiiO M17, the brand has gone even further. If the prior embeds a 7490mAh capacitor – which was already gigantic – the new M17 embarks an ultra-high capacity lithium cobalt oxide battery sporting no less than… 9200mAh! A gargantuan one, even compared to players like the iBasso DX320, which gets two batteries!
And, to fill up this massive reserve, FiiO gave this new player full USB-PD and QC4.0 compliance up to 30W charging, that said, the player will still need up to 4.5h to completely charge!
FiiO advertises 10h of continuous playback and up to 1000 days of deep sleep. In real-life usage, the player barely matched those values and peaked at 10h30, with Wi-Fi and Bluetooth always on, but in single-ended use only.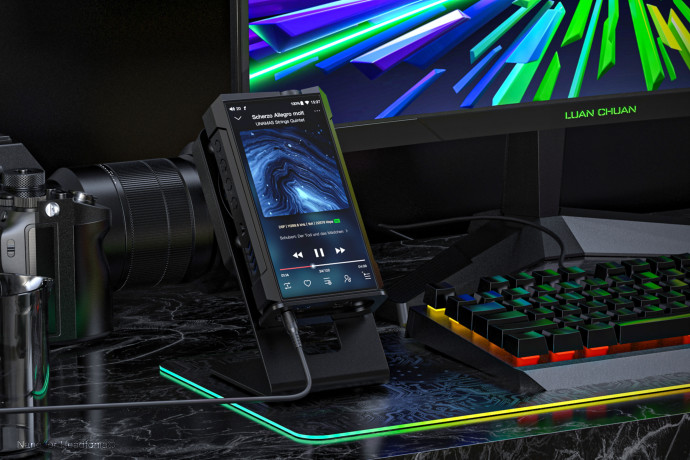 USB-C and SD Card
The FiiO M17 enjoys the usual USB Type-C port, an all-in-one plug with a reversible design, fast data transfer, and Quick-charge to fill the massive battery. Thanks to that, you can plug the M17 into your computer and enjoy super-fast transfers, since the player gets USB 3.0, like the M11 Plus.
And, in addition to that, FiiO gave his TOTL player an additional USB-C port, labeled as USB Host. A port dedicated solely for listeners seeking the cleanest USB channel, from a digital source. Funny!
Finally, like every FiiO player, the M17 sports a classic micro-SD slot, with the classy, but unhelpful tray system, making it harder to install/remove the card than the M11S.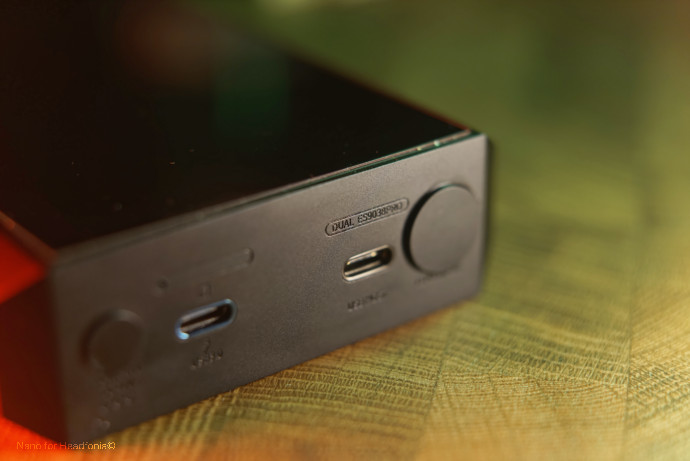 Everyday carry
Big and heavy, the FiiO M17 is painful to carry – but that's no surprise.
Ok, to be fair, using the M17 as your daily drive isn't impossible, but it's damn near. It won't fit in your trousers's pocket, will hinder your move if you put it in your jacket and create a considerable bulge in your bag like a flagship smartphone with a big battery attached. At the end, I ended up using exclusively ddHiFi's C2022 audiophile carrying case, which worked both as a protective cover, and a… case – quite brilliantly even more.
On the other hand, once settled, there is a lot to love about this new player. The analog/digital volume controller has been dramatically improved, and honestly, this is one of the smoothest potentiometers I tried across every DAP out there. In addition, you can also lower/increase the volume with side buttons, if you prefer incremental change, but personally, I found the knob much more pleasant to use.
The same goes for the new screen: like some physical attributes, sometimes bigger means better, and scrolling through my various playlist and apps was so much easier on that screen, compared to smaller players like the Shanling M3X.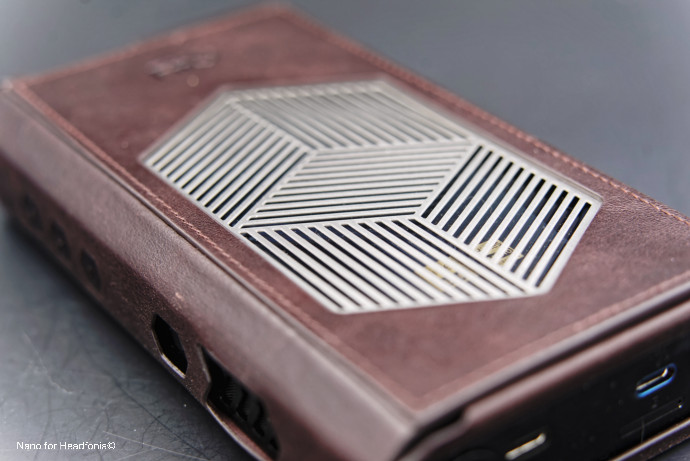 Last but not least, there are the new honeycomb-shaped buttons. I found them pretty cool to look at and handle, especially when you use the leather pouch. Add to that the option to configure the "shortcut" button with extensive options like 'filters, playback modes, USB DAC / Media Storage" and it's almost fool-proof.
The article continues on Page Three, after the click here
Page 1: about FiiO
Page 2: UI, Usage, Bundle
Page 3: Technical specifications
Page 4: Sound performance