In today's article, we have an Apple Music review, in which we check out the new Hi-Res streaming service from the brand, available for €/$9.99.
Disclaimer: Apple didn't pay or endorse us for this review, I subscribe to Apple Music on my own and didn't benefit from the 3 months trial offer, as an old customer.
EDIT: Last week we launched an AudioQuest survey and $/€2400 USD/Euro prize draw. Don't forget to check it out here.
About Apple
Do I have to present Apple? The Multi-Billion company that overturned the phone world into the one we live on? If yes, this means that you're either too young to be here, or you've been locked up in jail for the last… 30 years? Either way, the truth is that there's a 99% chance you have already used an iPhone/iPad/iMac/MacBook in recent years.
Yet, from my audiophile standpoint, Apple is more than just a smartphone maker. They are one of the main reasons why many people are now able to enjoy their music, on the go. Thanks to the iPod, not the first, but the most popular DAP of his time, and iTunes which prepared the field for the upcoming post-CD era, Apple laid the foundations for many audio brands to come.

And if the iPod is now gone, replaced by the all-mighty iPhone, that doesn't mean Apple completely ditched the audio business, quite the opposite, actually. When the first AirPods came out, with their infamously weird design, everyone was laughing (and so did I). Now, every year, Apple sells more than 100 MILLIONS of them, which means that since you begin to read this article, more than 900 pcs people ordered one… Obvious to say that no one is laughing now!
So when the brand decided to launch their first full-sized headphone, the AirPods Max, even if some complained about the (not so) high price, reviewers and audiophiles were much keener to lend an ear to Apple. As we did previously this year!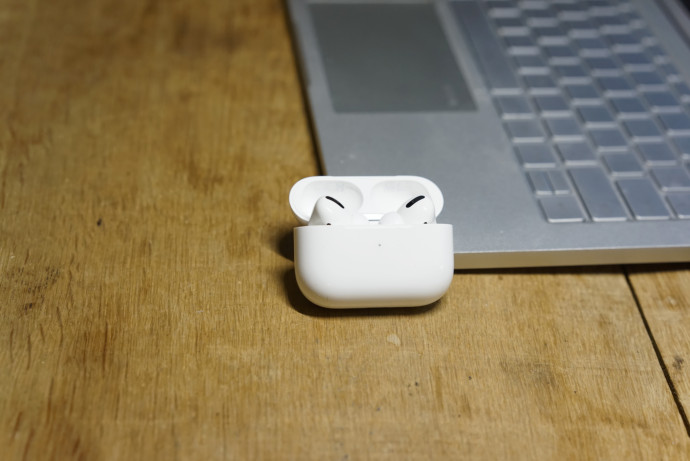 But, the biggest surprise came last month, when the brand announced they will now offer Lossless audio streaming, or even Hi-Res and Dolby files, through their own Apple Music service… with no additional cost. A blow to Tidal and Qobuz? That's what we'll see today.
How to use Apple Music
Compatibility
Apple Music is now available on iOS/Windows/OSX, and more recently Android devices… but that doesn't mean it will work on it. Many DAP users had the displeasing surprise to see that if Apple's software was rightfully installed on their player, they couldn't link their account and therefore could not play music either.
Thankfully, nowadays, many players offer full Play Store certification, and with that Apple Music compliance, like the FiiO M11 Plus LTD or the iBasso DX300. Unfortunately, great DAP like the FiiO M15 or the iBasso DX160 didn't get the same chance, but other apps like Qobuz, Tidal, or Amazon Music remain available.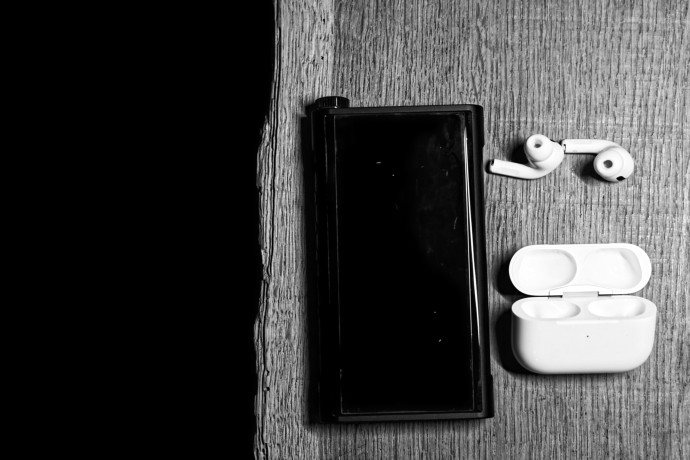 For smartphone users, it's much simpler. As long as your phone supports Android 5.0 or later, you can install Apple Music and enjoy the app. Same if you're an iPhone/iPad user, you can get all the options that are available, if you own at least an iPhone 6S (or 7 if you want Dolby Atmos).
Last but not least, like every streaming service, Apple Music only provides the files, so it's up to you to match a DAC to your source. In my case, I mainly used the app on my iPhone and connected the EarMen Sparrow, TR-AMP, and the Maktar X2 through the Lightning port. All of them are fully compatible with files up to 24bits/192kHz (even higher for the EarMen) allowing me to fully enjoy Hi-Res playback, when available.
The AirPods gate
Let's talk about the elephant in the room: none of Apple's actual headphones, or speakers, support Apple Lossless streaming. Quite a shame as I'm pretty fond of my AirPods Max – my daily drive each time I have to take the train – and my AirPods Pro, the best TWS IEM if you're an Apple user.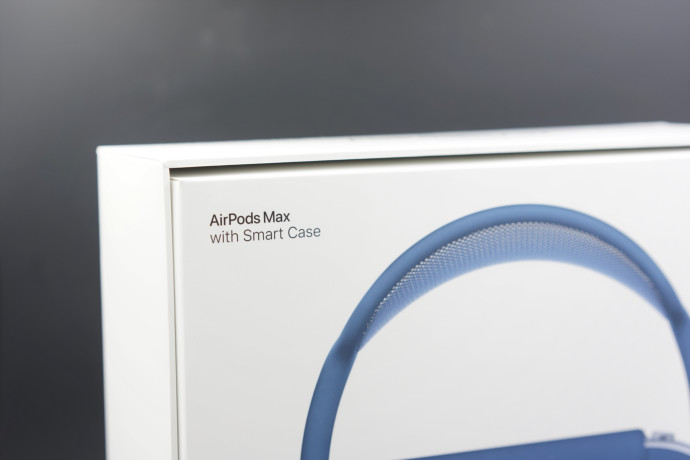 Of course, it all comes down to one simple reason: every AirPods only connects through AAC Bluetooth connection, which means the available bandwidth cannot exceed 264kbps, shy above the 1400kbps needed for lossless, or more for Hi-Res. For now, Apple will only deploy a patch for HomePods users, but they will surely find a way to do so with the AirPods… in the future.
On a positive note, both the AirPods Pro and Max supports Dolby Atmos playback, through the iPhone/iPad. It's not much, but it's honest work.
Specifications
Apple Music: Lossy or lossless
As the other do, Apple Music offers various quality level for your stream. On iOS devices, you can switch between three modes by going into the device settings, then Music, and finally, Sound Quality. Four modes are available:
High-Efficiency or HE-AAC: the app will use the least bandwidth, and thus the worst quality. In this mode, a 3-minute track takes up to 1.5Mo;
High Quality or AAC: the regular one, known for decades thanks to iTunes now. It's the same quality you get from Spotify and Deezer on a premium tier. This mode uses 256kbps files and takes up to 6Mo for a 3-minute track;  
Lossless or ALAC: now things are becoming serious. In this more, the app streams files in CD-Quality, at minimum, and up to 24bit/48kHz when available. This mode takes up to 36Mo for a 3-minute track and reaches the apex of AirPlay 2 compatibility;
High-Quality Lossless: this is the final tier, where all horses get loose. Stream quality is completely uncapped in this mode and the app allows full hi-res streaming, up to 24bits/192kHz, which translates to 145mo files, for a 3-minute track.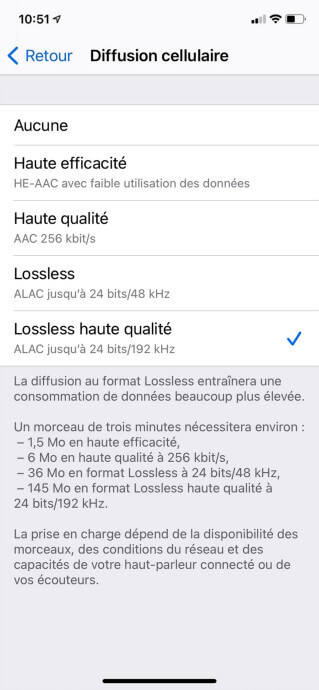 Again, to enjoy the full experience, you'll need a USB-DAC or a DAP supporting Apple Music. For the latter option, remember to check if you use the latest version of the app to unlock the lossless options.
And if you use an AirPods Max or Pro, you can still enable Lossless streaming, but as Apple says : 
"While the difference between AAC and lossless audio is virtually indistinguishable, we're offering Apple Music subscribers the option to access music in lossless audio compression."
Pricing
Last but not least, we can't review Apple's new service, without talking about the price. 
Usually, streaming providers offer different service-tier, depending on the sound quality you want to access. For example, with Tidal, you can pay $9.99 a month for 320kbps streaming or upgrade your subscription up to the Hi-Fi level and access FLAC/MQA streaming, for $19.99 a month or $24.99 if you want the family account and share with 5 people.
It's the same deal with Qobuz, who's offering a 24bit/192kHz streaming (when available)  for €19.99 per month, or €14.99 if you commit annually with "Studio Premier". Above that, you can get the "Studio Sublime" subscription and gets an additional discount on your purchases on the platform, but you're now at €20.83 per month, billed annually. Want to share the love? Qobuz also offers family rates, but that'll cost you €34.99 a month, or €41.66 if you want the Sublime tier.  
And, this is where the brand jabs at the others: to date, it's one of the most affordable Hi-Res services on the market, coming up at just $/€9.99. In fact, Apple just kept the same price for their subscription, even with Hi-Res. If you're a student, you can even get a €4.99 price, and the family only costs €14.99 a month, up to 5 people.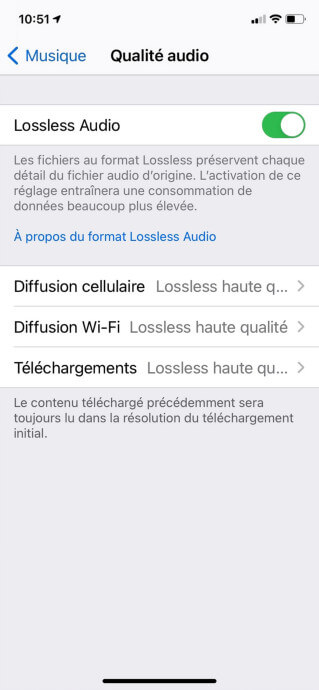 This is the power of a Trillon-dollar company, hit the others with money. And so far, the only provider that could match those prices have been… another Trillon-dollar company: Amazon. As soon as Apple announced their Hi-Res move, Jeff Bezos company answered by lowering their 24bit/192kHz streaming subscription price from $14.99, to $9.99.
Everyday Use
Once installed, Apple Music behaves like every other music apps, or so. You can browse through millions of tracks, and if I'm not fond of their album highlights, there's no denying that visually it's very eye-catchy.
You have five main sections:
Listen, where the app displays albums and tracks recently played + tailored mixes based on your recent listening, as Spotify does.
Explore, this is where Apple put all the new albums and try to "enlarge" your vision with TOP 25 or new music selections (mostly garbage, but that must be me getting old)
Radio, if you're a fan of the old world, where someone chats while picking songs, this one is for you. Apple offers three live stations: Music 1, Music hits, and Music Country
Library, this is where you can find your own tracks
Search, the name says it all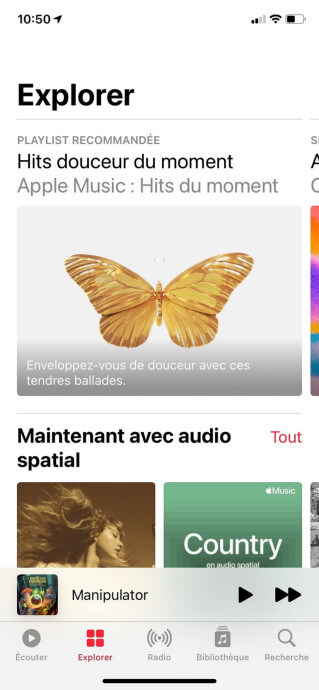 Good news, the search engine uses the same "spotlight" core found in iOS and OSX, meaning that each search will give you an accurate result in the blink of an eye. Something that's always been an issue with Qobuz for me.
Like Spotify, you get automatic lyrics during playback (without the annoying Genius explanation…), animated covers if that's your thing, and the option to create a radio, based on the track/album you're listening to.
Lastly, every album gets a cool description or commentary from the artist, sometimes both, and Apple's prediction algorithm, if not as accurate as Spotify, managed to spot my favorite genre and band in just a few weeks.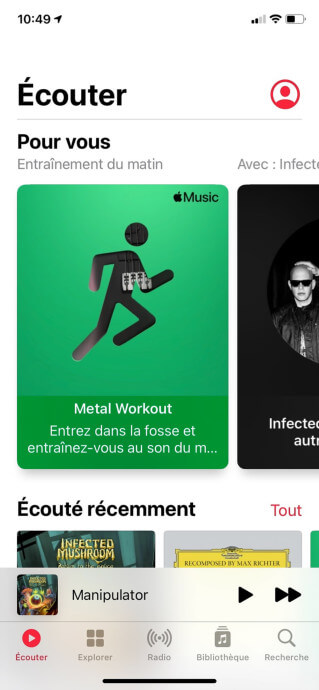 All in all, my personal rating – strictly UI speaking – would go like this: Spotify > Apple Music > Tidal > Qobuz > Amazon Music
The review continues on Page Two, after the click HERE or by using the jump below.
Page 2: Sound performances