Today we'll be taking a look at two brand-new headphones from French high-end audio manufacturer Focal: the $990 USD closed-back Celestee, and the $1,490 USD open-back Clear MG.
Note: the Celestee and Clear MG review units were kindly loaned to us for this review by Focal's local Australian distributor Busisoft A.V. A big thanks goes out to them for their support, as always. 
Vive l'évolution
High-end audio giant Focal has rightly earned a seat right near the head of the audiophile table courtesy of their well-regarded and highly successful range of hifi headphones. Even after five years in market, Focal's $4,000 USD range-topping Utopia still makes a solid claim as one of the 'best' dynamic headphones in the world; and their two highest-ranking closed-back headphones, the $3,000 USD Stellia and $1,290 Radiance each wowed Yours Truly recently when it came to delivering uncompromising craftsmanship and performance.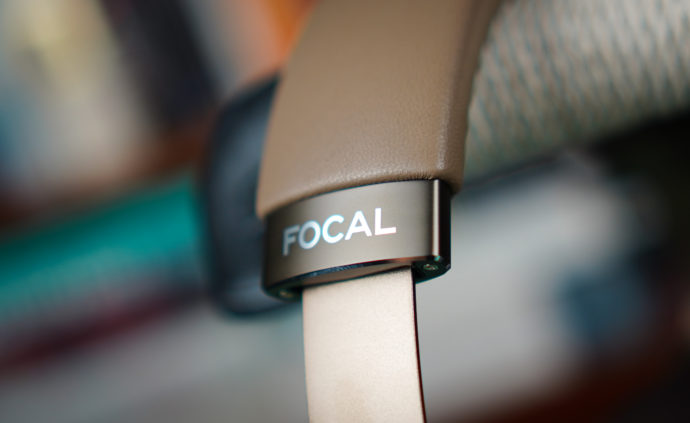 Moving a couple of seats down the table brings us to Focal's long-standing and recently discontinued entry-level closed-back, the 'Elegia', and their renowned mid-tier reference open-back, the 'Clear'. These two headphones have been staple 'go-to' recommendations and industry benchmarks for many a headphone enthusiast, and so with the recent news that Focal has released the replacement for each of these models, online forums were abuzz with two key sentiments: "…this is a Big Deal", and "…we have high expectations". Which brings us to the two new entrants at the party from Focal, and the subject of today's double-header review: the brand-new 'Celestee' – a $990 USD closed-back headphone, replacing the outgoing Elegia; and the slightly more prosaically-named and even more new 'Clear MG' – a $1,490 USD open-back which replaces the (yep, you guessed it) Clear. 
To dwell on naming for just a moment, I suspect that the more universally loved and regarded Clear had a bunch more market equity in terms of product regard than the Elegia, and presumably Focal opted to build off of that hard-won reputation, signalling that the 'Clear MG' is an evolution of that secret sauce that went into the Clear, rather than an all-new model as is the case with the Celestee. At a glance, the two new models add two all-new colourways in the rather fashionable Focal stable whilst sticking to a tried and tested form-factor that will be immediately recognisable to Focal devotees: that signature Focal house profile, headband, and cup design. 
Astronomically-inspired
Whilst 'Celestee' is completely a completely made-up moniker, its dark tones certainly evoke celestial connotations, plus an unmistakable pinch of Gallic flair. The Celestee is a full-size, circum-aural (over-ear) closed-back design, sporting a pair of 40mm aluminium/magnesium electrodynamic drivers, configured in Focal's familiar 'M-dome' arrangement: a shape which they employ to aid driver rigidity. The Celestee's drivers use the same materials and dimensions as the Elegia, yet have been retuned for a completely-new sound signature.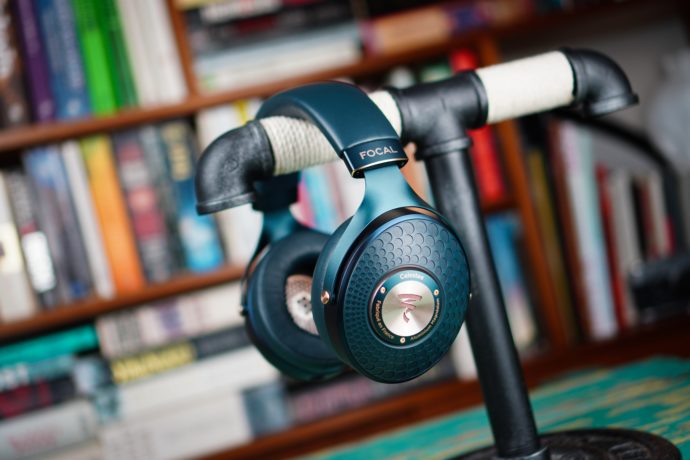 The Celestee takes design cues from its big sibling the Stellia, with its abstract swirl of circular cutouts laid over its leather-coated earcups. Focal has opted to give the Celestee a handsome dark navy hue, using this scheme for the earcups, genuine leather headband and earpads, as well as its aluminium yokes. Offsetting this is a sprinkling of copper accents on the maker's mark and the vented logo on the earcups, making for an overall rather reserved yet premium design (compared to the Stellia, at least) that looks pretty fetching in the flesh, I have to say. 
Key specs and features for the Focal Celestee:
Impedance 35 Ohms 
Sensitivity 105dB SPL / 1 mW @ 1 kHz 
THD 0,1 % @ 1 kHz / 100 dB SPL 
Frequency response 5Hz – 23kHz 
Speaker driver 15/8″ (40mm) Aluminium/Magnesium 'M'-shaped dome 
Weight 0.95lb (430g) 
Cables supplied • 1 x 4 ft. (1.2m) OFC 24 AWG cable with 1/8″ (3.5mm) unbalanced TRS Jack connector • 1 x Jack adapter, 1/8″ (3.5mm) point socket 1/4″ (6.35mm) point plug
Semi-aniline leather earpads
Leather and microfibre headband
Shiny new 'mags'
The Clear MG doesn't just have a lick of new paint – under the hood Focal has packed an all-new 40mm magnesium M-dome driver, hence the 'MG' model designation. Focal explains that the new driver was four years in the making, and magnesium was been chosen as it "…enables sharp, precise, impactful playback that results in stunningly real sound". 
The Clear MG might cast the same shaped shadow as the Celestee, but visually it's a different cup of tea altogether. Whereas the previous Clear model packed a rather utilitarian and completely non-offensive grey and silver aesthetic, Focal has decided to bring a bit of 'bling' to the evolution of the species. They explain that the new colourway for the Clear MG is 'chestnut' ('brown', to you and me). This on its own might evoke the feeling of leather and rich mahogany, but the addition of new shiny honeycomb grilles on the driver cups really does prevent the new Clear MG from slipping beneath the radar – it gives off far more 'luxury' vibes than its predecessor did, perhaps signalling that Focal intend to recruit a more well-heeled sort of clientele in addition to dyed-in-the-wool audiophiles this time around. 
I did always admire the one-of-a-kind silvery look of the recently superseded Clear, being somewhat of an exercise in restraint while at the same time looking every bit like a $1K+ pair of cans. I was always dubious, however, that those light-coloured mibrofibre pads and the underside padding of the headband might be prone to discolouration. I must say that having spent some time with the new Clear MG in the flesh, they really are head-turners – they're hard to miss, but I think Focal has hit the nail on the head here. I can imagine that the new look will have its detractors, but then again, the world would be a pretty boring place if we all had the same taste.
Key specs and features for the Focal Clear MG:
Impedance 55 Ohms 
Sensitivity 104dB SPL / 1 mW @ 1kHz 
THD 0.25% @ 1kHz / 100dB SPL 
Frequency response 5Hz – 28kHz 
Speaker driver 15/8″ (40mm) 'M'-shaped magnesium dome 
Weight 0.99lbs (450g)
Packaging and presentation
The Clear MG and Celestee are sold in similar matte-black 'dome'-lid boxes which are perfectly premium, but don't quite match the same level of 'wow' as the faux-leather coated situation that houses the Stellia (which is not really surprising given the yawning chasm between their pricetags…). The Clear MG has a slightly larger box as inside it houses a flip-open display box containing two cables: a 1.2m single-ended 3.5mm cable with a 6.3mm adapter, plus a 3m 4-pin balanced XLR cable. The Celestee makes do with a single 1.2m single-ended cable plus 6.3mm adapter which frankly isn't useful for home hifi listening, and not even that useful for desktop listening for that matter – you are going to need to get yourself an extension cord if you plan on not having to closely tether yourself to whatever you're plugged into. For something sold under the 'Home' category on Focal's website, I'd expect a pair of $990 headphones to come with a balanced XLR cable (like the Clear MG does), or at the very least, a longer one as well.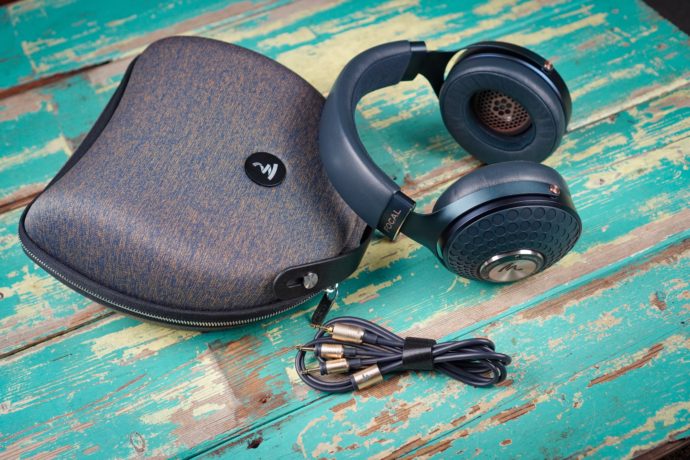 And it was with great pleasure that I discovered that Focal has decided to consign their previous generation of fabric-covered cables to history. Farewell, the scratchy, kinky and microphonic Ikea 'lamp cords' will not be missed. Instead, both the Clear MG and Celestee's cables are sheathed in a soft-to-the-touch plastic that don't make any sort of rubbing noises whatsoever. To nit-pick a little, they do tend to hold their shape and are hard to bend straight, but they're without a doubt a 200% improvement over the last lot.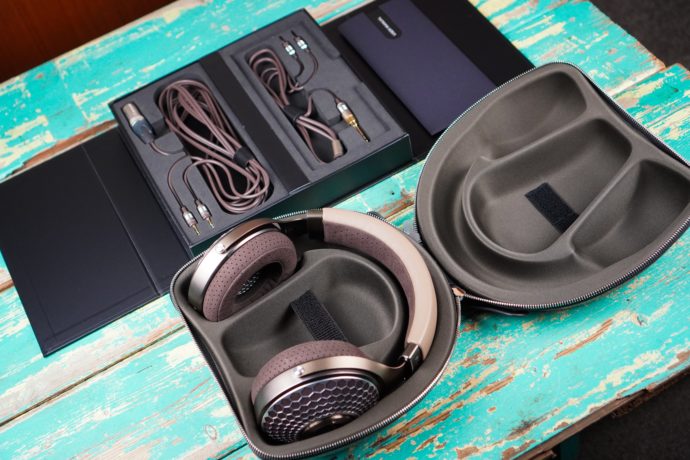 Both the Clear MG and Celestee are sold with Focal's genuinely excellent woven-fabric clamshell-style portable case, the colours of each being slightly tweaked to give a 'nod' to the respective colour-scheme of each headphone. Being full-size headphones that don't fold, naturally these cases aren't the most portable on the market, but they look terrific and are well-built – they're certainly up to the task of keeping your fancy new Focal headphones protected.
Click over to page 2 to continue the review.