In this article, we review the all-new Hidizs AP80 PRO-X which is selling for $199 USD.
Disclaimer: Hidizs sent us the AP80 PRO-X, free of charge, for the purpose of this review. In exchange, we're going to give our honest opinion, as always.
About Hidizs
Founded in 2009 by Tamson Tan, Hidizs offers a full range of DAP, DAC/Amp, and IEMs which all share the same DNA: good sound, and affordable prices. And if their first model, the AP100, was one of the quirkiest devices I ever held in my life, it remained a solid alternative to FiiO's or Shanling's players, for a lesser price.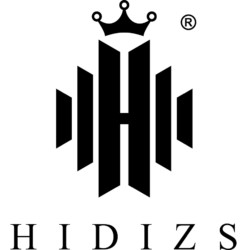 Then, for their second-generation player, the AP200, the brand decided to launch a Kickstarter, which appeared to be quite successful as Hidizs managed to raise no less than $280,000, with 943 backers. A great success that pushed the brand in a whole new direction, where each new product was crowdfunded: AP80, MS5, or the new S3Pro
And today, we are reviewing their latest player: the AP80 Pro-X, the third version of Hidizs's iconic DAP, now with a dual ESS DAC, better CPU, full MQA support but no streaming. Enough in 2022? Time to find out.
Hidizs AP80 vs AP80 Pro vs AP80 Pro-X
Hidizs AP80
Launched in 2018, the Hidizs AP80 is the base model. A pocket-sized DAP, powered by HiBy OS, an Ingenic X1000 CPU, and equipped with a single ES9218P DAC from ESSTech. Simple and efficient, it's a very nice player that quickly became a best-seller in this price range, even to this day.
Hidizs AP80 Pro
As an updated version of the first AP80, the AP80 Pro keeps the same form factor, the same UI, and the same CPU, but double down on the DAC. A nice upgrade, which offers more power, and more details, ditched the sim-tray, for a classic micro-SD port, and cost just a little more than before.
Hidizs AP80 Pro-X
The final form (yet!) of the Hidizs small player, the AP80 Pro-X is almost identical to the previous AP80 Pro, except for one detail: the all-new ES9219C DAC. A chip released in 2019, that offers improved performances, full MQA support, and – at least on paper – better sound, for less than 200 bucks.
Good news, this is the player we're reviewing today!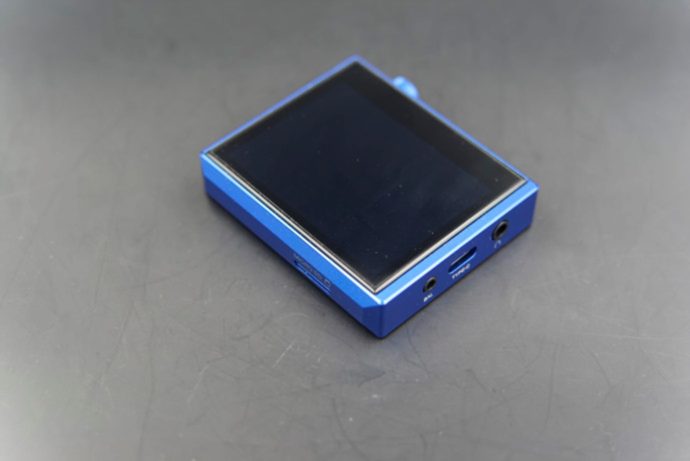 Design & Build Quality
Casing
Out of the box, the Hidizs AP80 Pro-X is deceptively small. Sure, it looks tiny in the picture, but to hold it in your hand is a completely different story. The only other players that share the same outlook and format I own – at the moment – are the FiiO M3 Pro and the Cowon Plenue D2.
Luckily, like Cowon, Hidizs player is entirely made of CNC milled aluminum, covered front and back by tempered glasses. If you look closely, you'll discern a regular pattern, embedded under the backplate, reminding FiiO's and Astell&Kern's latest player. A neat design, outlined by a flawless construction: no gap, no loose part and even hard-pressed, the player never seemed to bent when pressure was applied.
Size-wise, the Hidizs AP80 Pro-X is clearly one of the smallest players available on the market. Compared to my usual FiiO M11 Plus, the difference is even more striking, the AP80 Pro being almost three times more compact than the FiiO.
The true definition of a pocket player, without compromising the build quality.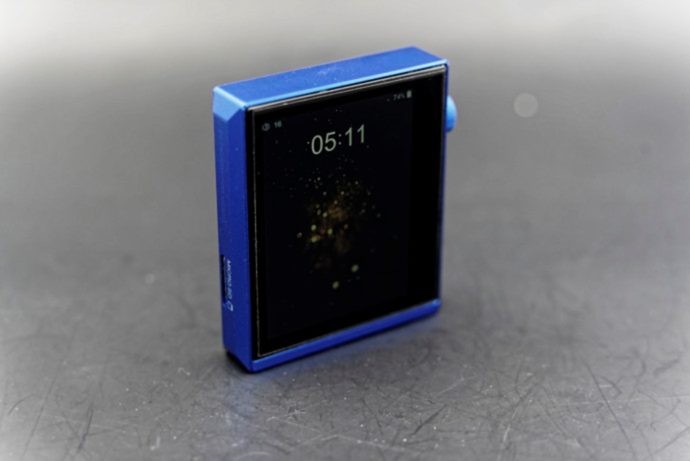 Layout
Compared to the AP80 Pro, the AP80 Pro-X layout remains exactly the same.
On the right side, you'll find:
prev/next buttons
a play/pause button
the illuminated volume wheel, that doubles as a lock/unlock/power button
On the opposite side you'll find:
Then, at the bottom of the player, you have:
3.5mm headphone output, so you can connect your headphone/IEM
2.5mm balanced headphone output, a classic that allows you to connect a balanced headphone/IEM.
an USB-C port, working both ways in/out, so you can plug your own DAC/Amp, or use the AP80 Pro X as DAC, connected to your source
Once again, a very clean build, which should allow you to use the DAP daily, with no hassle.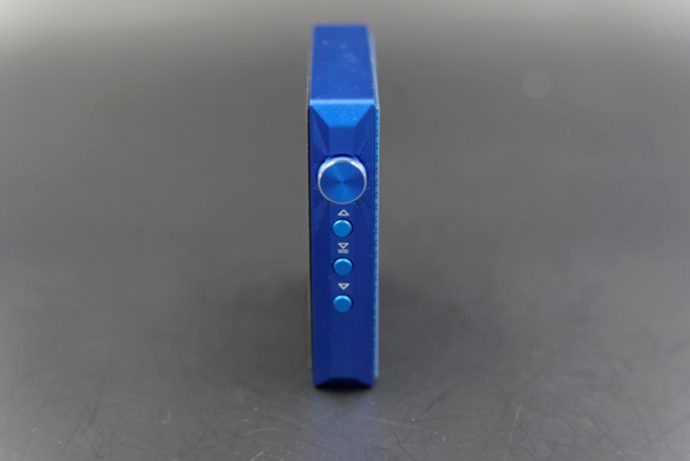 Screen
Small player, small screen.
Upfront, you have a 2.45" IPS touchscreen, boasting a 480×360 resolution, provided by Samsung, that allows you to navigate through the player menu. And if the screen bezels could be a hindrance on bigger players, this isn't the case here, as they completely blend with the screen.
Sure, you won't watch movies on that one, but frankly, on a daily basis, it was more than enough – especially thanks to HiBy new UI. Although, if you want a big player with a bis screen, you have to check out the likes of Shanling with the M6 21, and iBasso with the wondrous DX300.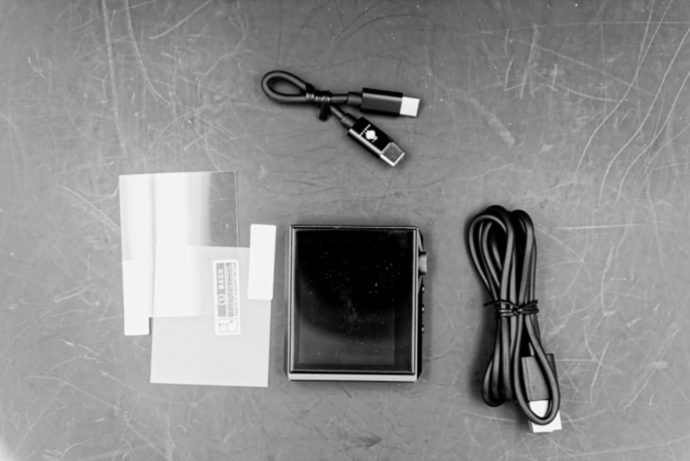 Bundle
Inside the box
The Hidizs AP80 Pro X bundle is quite dire. In the box you will find :
the Hidizs AP80 Pro-X
an USB-C cable
some screen and back protection
a quick-start manual
And… that's it! Not even a silicon case or some bonus accessories. Sure, it's a sub-$200, but I was hoping for a little case or something. Let's see how it works now.
The article continues on Page Two, after the click here
Page 1: About Hidizs, Design and Build Quality
Page 2: UI & Usage, Specifications
Page 3: Sound performances, conclusion