Niimbus Audio
Lake People's newest brand for their high end consumer gear. The Niimbus US4+ headphone and pre-amp (the middle one) will soon be featured on HFN
The unit on top is the newest DAC which will be further developed of the next few months, it's not availabale yet
oBravo Audio
It's always fun visiting the oBravo stand. What I don't really understand is that some people visit the booth, listen to the $10K Ra C Cu with their phone or whatever entry DAP and then on fora start saying it sucks. No the Ra C Cu is great, you just didn't use a good source. Rant over.
One to keep an eye on is their new Cupid IEM which will be selling for around $250USD. I took one with me but haven't found time to listen to it yet.
And then of course there is the flagship "Signature" headphone to keep an eye on
As well as the more affordable HAMT MKII closed headphone. Soon on HFN? I hope!
The oBravo headphones have evolved a lot over the years.They Signature unit now even comes with a full selection of top quality cables and adapters.
Primaluna
The Dutch Primaluna brand is famous all over the world. Why haven't we covered them yet you ask? I have no idea
With their 200 and 300 models they have an amp for each target audience
Or you can just go for the 400 of course. Don't you just love the covers?
Pro-Ject Audio
I'm still using their streamer in my desktop system. It's small, affordable and it does Spotify, Tidal, Roon and DLNA. But they of course have a whole range of digital products. And then I'm not even mentioning their turntables..
Qobuz
The French Qobuz is really trying to compete with Tidal and so they were at the show. Tidal? Not there…
Do you have a preference between Tidal and Qobuz? Let us know in the comments
Quad
We were supposed to get the excellent ERA-1 for review last year but for some reason that never happened. Maybe this year?
ROON
Once you try ROON, you're hooked. Sure it's not cheap but if you use the features it's certainly worth it. (Pic: Roon core)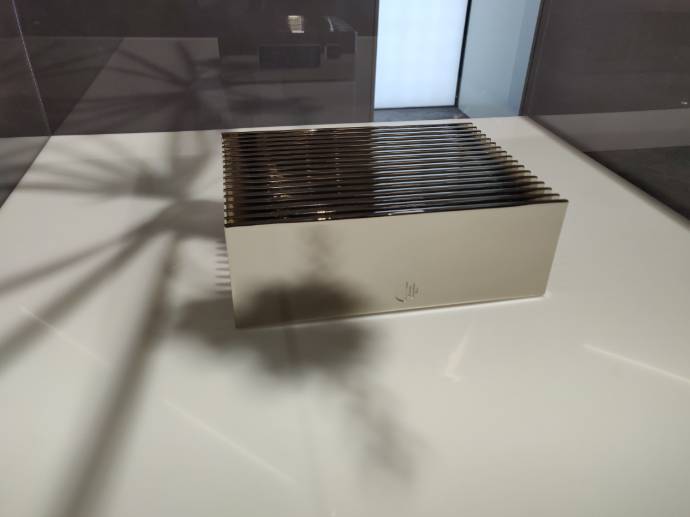 Shanling
I think we've covered about everything Shanling has to offer in regards to DAPs, and the M2X is their latest DAP
They're also very proud of the new Bluetooth module
But did you know that they also have a series of IEMs
It continues on Page Four, just click here!