Today we're checking out the very new $699 USD Meze Audio Advar single dynamic IEM.
Disclaimer: The Meze Audio Advar was sent to us directly from Meze Audio. The review reflects my honest opinion.
Meze Audio
Meze Audio has become famous and big over the last few years, They have top quality sound, great build quality and budget-friendly gear for the majority. If you haven't heard about them then you can read their "About us" on their website, right here.
The Meze Audio units have won awards all over the world and that doesn't come as any surprise, as a lot of people seem to love the Meze creations. On top of that, the Meze team is always friendly, they know what they're talking about and they're just really nice people to communicate with. It's one of the nicest companies in audio for sure.
We have reviewed many of Meze's products here on Headfonia, and you can find all of those reviews here. We had the worldwide scoop of their ELITE headphone, and you can also find that review here: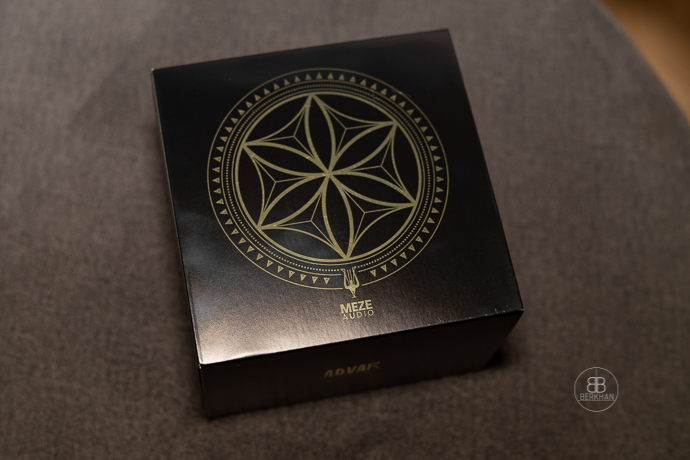 Meze Audio Advar
The new Meze Audio Advar is a single dynamic driver IEM, and it's aimed to sound relaxing, smooth, rich, detailed and balanced. The driver has a 10.2mm diameter with a 31 Ω impedance. Advar is made from stainless steel chassis finished in black aluminium and copper.
"When we developed ADVAR, our goal was to create something meaningful. A piece of audio that's artful, spiritual, and timeless. I think the result we achieved reflects the spirit of Meze Audio so well."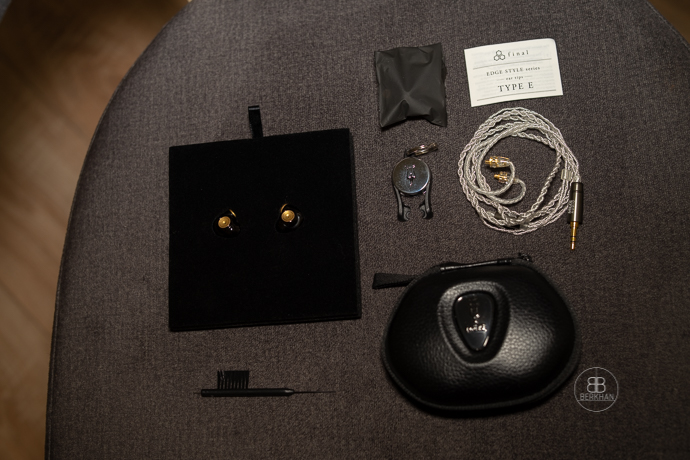 Packaging
The new Meze creation arrives in a square box with a gorgeous geometric symbol on top. This represents the Romanian heritage, symbolizing the people together and united, just like the planets around the sun.
Inside you're greeted with both earpieces, and under that, you have your beautiful carrying case, ear tips and accessories. I also liked that cleaning tool, particularly its long plastic tip which should make the cleaning process a bit easier. Meze could've included some foam tips inside, although it's not a huge absence.
Advar arrives with an MMCX silver-plated copper cable terminated with a 3.5mm jack. You can upgrade this option for an additional $149 for balanced cables. Yet I think the customers should get an option to terminate their stock cables either with 2.5mm or 4.4mm.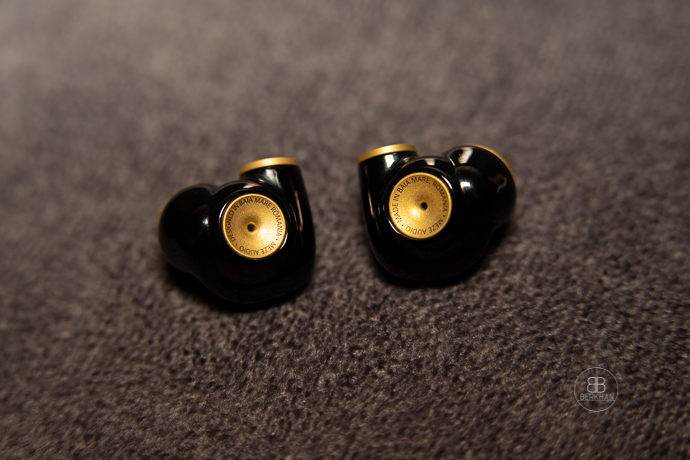 Design & Build Quality
It's very hard to nitpick about build or design when it comes to Meze Audio products. Their headphone creations are simply fantastic and their IEMs surely have an authentic and classy design language. The new Advar is not an exception here.
Advar combinates copper, steel and aluminium beautifully with impressive harmony. The design overall is a bit minimalistic but elegant and premium as well. It has a rounded rather low profile shape which fits inside the ear comfortably.
The build with the new Advar is excellent. The earpieces have great robustness and the overall assembly is just seamless and perfect. The MMCX cable connectors are sturdy and the male sockets of the cable sit very tightly. This is a proper MMCX connection.
The nozzle area is assembled perfectly as well, and the wax filter on the tip is also very high quality. Overall the material quality is fantastic, just like the previous products we've experienced from Meze.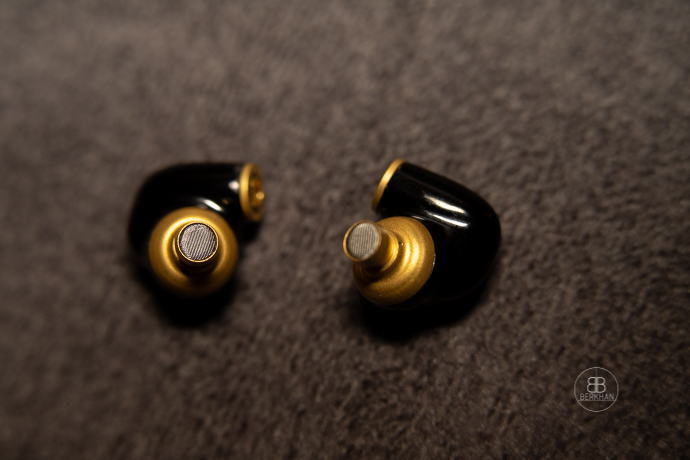 Fit
As I mentioned just above, the Advar has a low-profile chassis. So when your wear it the IEM almost disappears from your ear, You can legitimately take a nap with this IEM without any issues. It's very comfortable to wear.
Meze Audio supplies Final Audio Type B tips with the Advar, and it's worthy for a premium IEM. These tips are among my favourites regarding silicone ones, and I think the shape and the length of these Final tips are perfect for the Advar's shape and design.
While the fit is very comfortable, the isolation is not on par with some conventional monitors. The nozzles are not too long, and the chassis is small, so it's not a very very flush fitting IEM. When you add the ventilation port on the faceplate area for the dynamic driver into this mix, then it's normal to experience not much more than fairly good isolation.