In this article we're reviewing the long awaited Meze Audio Rai Penta IEM.
Disclaimer: The Rai Penta was sent to us by Meze Audio directly in exchange for this review. The unit doesn't need to be returned as far as I know
Meze Audio
The Romanian company no longer needs an introduction. Meze Audio has become famous and big over the last few years, their recipe for success? Top quality sound, perfect build quality and budget friendly gear for the majority. If you haven't heard about them then you really have to read up on or "old" reviews or you can just read their "About us" on their website, right here.
The Meze Audio units have won awards all over the world and that really doesn't come as any surprise, as everyone seems to love the Meze creations. I've had the pleasure to listen to many of their units and there really isn't a single one I really don't like. On top of that the Meze team is incredible. They are always friendly, they know what they're talking about and they're just really nice people to hang out with during and after the shows. To me it's one of the nicest companies in audio and I'm sure many will agree with me.
If you look at the Meze product line-up you'll find that all of their gear up to the Empyrean was budget friendly. Prices in the Meze shop ranged from €59 for the Meze 11 Neo Iridium IEM to €309 Euro for the 99Classics full size headphone and then Meze announced the Empyrean which is selling for $2999 and that was a huge change in direction. Now Meze is back with their flagship IEM, the Rai Penta and that's what we're looking at today in this review.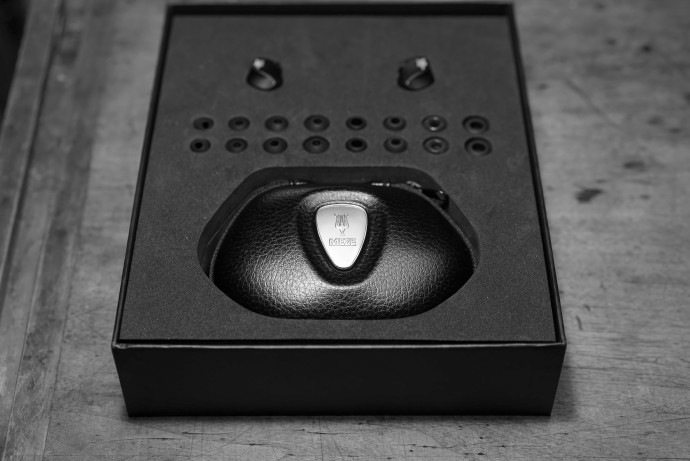 Rai Penta
According to Meze Audio, the Rai Penta is the culmination of 3 years of researching the most ergonomic shape and most vivid / lifelike sound for a Universal IEM. Meze could have released it earlier but they wanted to make sure it truly is the best they can achieve.
We've been playing with the Rai Penta for a while already as we got one of the very first production samples. You can find the Rai Penta's dedicated product page right here: https://mezeaudio.eu/products/rai-penta
"With 5 drivers harmoniously completing each other and ingeniously modeled ergonomic housing, the Rai Penta is all about detail, organic tonality and seamless fit."
As the name states this new IEM comes packed with five drivers in a hybrid technology. You get four custom made Balanced Armatures and one big, classic Dynamic Driver. According to Meze, the Penta Hybrid technology enables them to deliver a harmonized delivery of sound frequencies without overlay of phase issues. For sound from the drivers to reach your eardrums it has to pass from through the housing / nozzle / eartip assembly. The seamless functioning of 5 drivers is enabled by the very specific and precise length of each sound tube which basically determines the air volume in front of each driver in particular.
Meze claims their design eliminates imperfections that you can find in regular plastic tube and dampener systems, which are commonly used in multi driver assembly. Instead, Meze uses precision milled individual sound bores and these metal sound tubes deliver an accurate high resolution sound reproduction. Next to that a special Airflow control helps regulate the internal chamber pressure through Meze's finely tuned PES design in front and behind the driver assembly.
Check out the pictures to better understand the technology used in this new Meze design. The universal Rai Penta flagship IEM is available for pre-order now and it sells for €/$1099.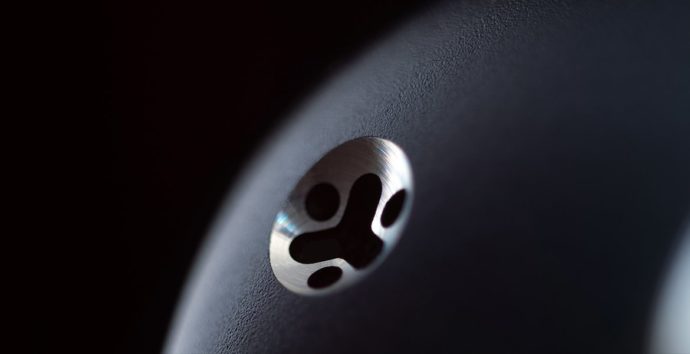 Technical Specifications
PENTA-HYBRID DRIVER: 4 x Customized Balanced Armatures and 1 x Dynamic Driver
Frequency Range: 4Hz – 45kHz
Impedance: 20Ω
Sensitivity: 110dB SPL/1mW Sensitivity
Max Input Power: 30mW
Distortion: <1%
Stock cables: MMCX connector ending in 3.5mm, Rhodium plated
Upgrade cables: MMCX connector ending in 2.5mm TRRS balanced and 4.4mm balanced
Build Quality & Design
Those of you who have been checking out the Meze Audio Empyrean already know that Antonio Meze pays a lot of attention when it comes to detail in his flagship models. With the Rai Penta it's no different at all and it looks simply stunning.
The ear pieces are very small for a 5-way design and they feel and look high-end at all times, no matter how you're looking at or holding them. The units have a high endurance anodized surface and even the logo is CNC milled showing the aluminium material under the anodizing, creating a sort of texture. It's simply gorgeous. As you can perhaps see in the pictures, the ear pieces consist out of two parts joined together but the build quality is top notch. The metal nozzle, the L/R marking, the vents, the MMCX-connectors, everything just is great.
Design-wise the small Rai Penta doesn't disappoint either with its smooth surface, sexy curves, detailed Airports and Left/right markings. The design, both look and feel, of the ventilation ports (Airflow control before and after the driver) is just impressive. It's all in the details, and Mr. Meze knows it.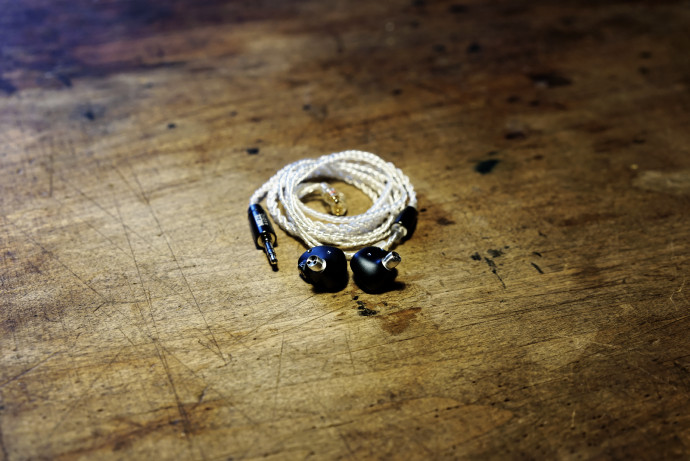 Accessories & Cables
The box the Rai Penta comes in is very simple and in my opinion not worth a +$1K flagship status. Does it really matter? Yes and no. No, as it's what inside the box what really matters and yes, because it's a flagship you're paying a good amount of money for. I talked to Antonio Meze about it and it does look like the box in the next batches will be upgraded. We'll see.
Accessory-wise there's no complaining though, and you get:
A 3.5mm MMCX braided cables made of silver plated copper
• Hard Case: protective eva case with Meze Audio metal logo (you like it or you don't)
• 4 pairs of soft silicone ear tips XS, S, M, L
• 1 double flanged ear tips
• 2 deep insertion double flanged ear tips
• 1 pair of comply foam ear tips
• A 3.5mm to 6.3mm adapter
• An airplane 2 pin adapter
• A cleaning tool
The Rai Penta's cable is constructed with the highest purity silver plated copper wires and terminated with a finely crafted metal plug for long durability. The silver plated copper wire consists of 40 litz strands. The MMCX plugs are Rhodium plated for the best connectivity and durability. For a flagship you only get a single ended 3.5mm, MMCX braided cable and some for sure would want to have seen a balanced cable in the package. Meze Audio does have the exact same cables with a 2.5mm and 4.4mm balanced termination available but these are sold separately on the site.
Our review sample did come with all three cables, and we'll get back to them later, but the stock package only contains the regular 3.5mm single ended cable. Believe me though, you really want to try the Rai Penta in balanced mode.
The review continues on page two, after the CLICK HERE, or by using the jump below.