In this Picture Sunday post we're taking a first look at the new Cayin YB-04 IEM, Cayin's first in-ear monitor!
Disclaimer: This post is part of our Picture Sunday series, where we take first looks at new gear in the queue. To check out more of these posts click here.
You've probably seen the news, but Cayin after the launch of the N8 and N6II DAPs, is back with something new, and for them it's a first!
Cayin Audio has decided to get into the universal IEM game and they are entering the market with a 4BA-driven, universal IEM called the YB-04. What's in a name!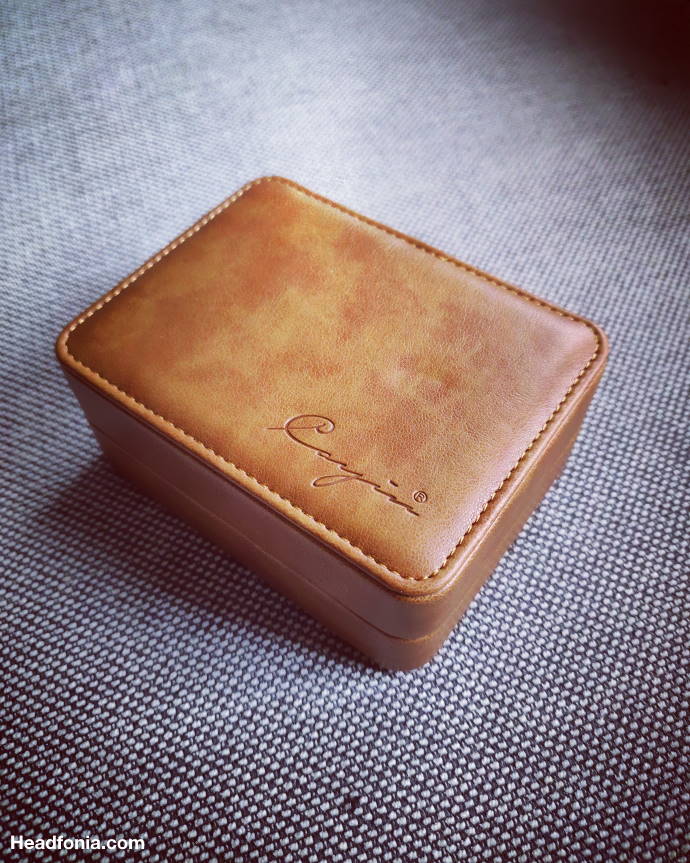 The YB-04
The Cayin YB-04 is still so new that Cayin doesn't even have it featured on their own website yet, but they did release some info on Head-Fi and via their social media channels. Some of the main reviewers have also received the sample already and full reviews will start popping up soon.
So what do we know so far?
First of all, Cayin has announced that the YB-04 has 4 Balanced Armature drivers, and for their first IEM they chose Knowles and Sonion as suppliers. The YB-04 features 2 Knowles double tweeters and 2 Sonion double woofers.
Specs:
FR: 18Hz-40kHz
Impedance: 30Ohm
Sensitivity: 113dB@1kHz
Enclosure: Machined CNC Aviation Aluminum Alloy
2-pin and Single ended (gold plated) 3.5mm termination, Unidirectional Crystalized OFC (30 core wire), Silver alloy (30 core wire) in the 8-wire cable
Looking at the specs we can see that with the low impedance and 113dB sensitivity, the YB-04 is a very easy to drive IEM, so none of the modern DAPs should have any issue driving this new monitor.
The price has been set at $499/€499 which puts it right in the middle of Mid-Fi territory. Some shops have it in their portfolio but I don't think you can get it already, I'm not sure. But its shouldn't take much longer.
Package
For $499/€499 you expect a very nice package and that's exactly what you get. It's simply beautiful and very complete. The YB-04 comes with:
user manual
storage case
12 pairs of eartips
cable clip
1.3m IEM cable
Cleaning brush/cloth
YB-04 monitors
The storage case is really pretty but it is rather big, it's not one you can carry around in your pocket. At the same time it's a very very nice one to place on your desk and show off with.
The set of tips is really luxurious and you get 5 different types of silicone plugs: Vocal tips, Bi-flange tips, Memory Foam tip, Balanced tips and Bass tips. So that's a very impressive set op tips, there's no denying that. I'd rather have had less silicone tips and more foam versions, but that's a personal thing. The IEM comes delivered with a set of small white tips, and I'm not sure under what category they fall.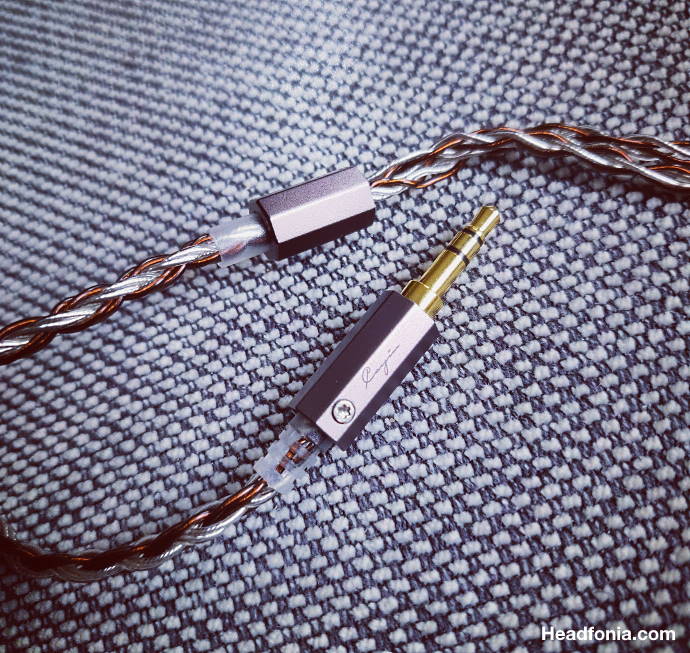 Design
I don't know who designed these but this is a stunning looking set of IEMs!
The YB-04 looks cool and has a robust, matte black (more grey) finish and a joint-less structure which according to Cayin results in minimum resonance. The extremely short aluminum nozzle comes with a dust filter, and to me the whole package and the IEM just scream luxury. The precision is also in the detail and there's even a tiny Cayin logo "printed" on the side of the monitor.
It's a really nice, modern, industrial and sexy looking monitor. I love the curved face plate, the face plate screws and the metallic colour. This IEM to me scores very high in the looks department.
This YB-04 preview article continues on the next page, here.