Sound
As I already mentioned, the two DACs I mostly used with the Auris HA2-SE are the Violectric V850 and the AK380 (as source/DAC). I always prefer the DAC to be very detailed and neutral sounding so that the amp has most impact on the end sound.
After powering on the HA2-SE and letting the tubes heat up for about 30 to 60 minutes (for best performance) they first thing you hear is absolutely nothing. Silence. No tube noises, no noisy background. Turn the volume all the way up, nothing. Change the impedance selector, nothing. 16Ω, 32Ω, 250Ω or 300 Ω: it doesn't matter. The Auris Audio HA2-SE is always hum and noise free, at all times. Also with the by Auris chosen stock tubes. Silence is beautiful, silence wins golden medals.
There of course is a difference between the stock tubes and the tubes I rolled in (see above) and it mostly is the ECC82 tube that will influence the amplifier's sound most. The upgraded tube set made the sound stage wider and deeper, the detail higher and slightly increased the smoothness. My OTL topology LaFigaro 339 – depending on the tube sets used – can be a very warm and smooth sounding amplifier but the HA2-SE never comes closed to this sound signature. The Auris is cleaner, more transparent and precise, more dynamic and dare I say, more neutral.
Ever since the first time I listened to the HA2-SE at Canjam Europe last year, I've been in love with this amplifier. The last time an amplifier blew me away like this was when I discovered the above mentioned 339, and we all know that was quite a while ago. If you're looking for an amplifier that adds bass, warms up the sound or overanalyzes it, this amp isn't the one for you. The HA2-SE sounds signature is near perfect. It gives you all the detail in a clean and clear way but it makes it all sound effortless and natural but above all, very musical. Speed and attack is very good and reminds me of the Woo Audio WA2, it of course isn't like let's say an Auralic solid state amp but it has the tube richness and tube flavor written all over it. Labelling the Auris HA2-SE as a smooth amplifier wouldn't be right but the typical tube warmth is there, and gorgeously so. The tube smoothness doesn't overpower but it sits just right, perfectly balanced.
The HA2-SE doesn't really emphasize any particular part of the sound and it's a very balanced and correct sounding amplifier in that regard. The layering from bottom to top is exemplary; bass is well defined, tight but with good impact. The mids are spacious and rich, clean and musical and treble is energetic and clear. I haven't found a single inear or full sized headphone that didn't sound perfect on this Serbian gem. Another advantage is that you can slightly tune the sound to your liking using the impedance selector on the back. By playing with the settings you will hear the sound get a little tighter, or smoother or more upfront. You can use it just how you like.
Musical, transparent, rich, precise and dynamic. Those are all terms that come into mind when listening to this well-hidden masterpiece. As a reviewer, I get to listen to a lot of gear but the Auris HA2-SE pleases me so much that I bought the amplifier from Auris. Some readers will probably comment that this review is way too positive but I can only say this: "Buy one, use it with all your headphones and a good source, and then we'll talk again". Negative points? Recommendations? Yes, you'll find them in the conclusion. More listening/sound impressions? Keep reading.
Ear- and Headphones
The old-school Audeze LCD-2.1 dates back to the era where Fazer was only a type of bicycle. The orthodynamic LCD2.1 was the headphone that introduced a lot of people to a new level of sound. On the HA2-SE it is dead silent even with the volume maxed out. The LCD2 sounds tight, has a perfectly black background and makes me relive the time when it just came out. Great bass, awesome mids and easy to like treble. I don't like the LCD2 with just any amplifier but the Auris surely makes it sound at its best. The Hifiman HE-1000 V2 sounds more balanced and linear and it – looking at technical aspects – outperforms the LCD2.1 in every way. You get heaps of detail with great layering, extended treble and an overall more forward (not brighter) sound signature. I personally prefer the V2 on a slightly warmer sounding amplifier. Differently said, I prefer the V1 over V2's sound signature. The V1 & Auris combo just is more my thing.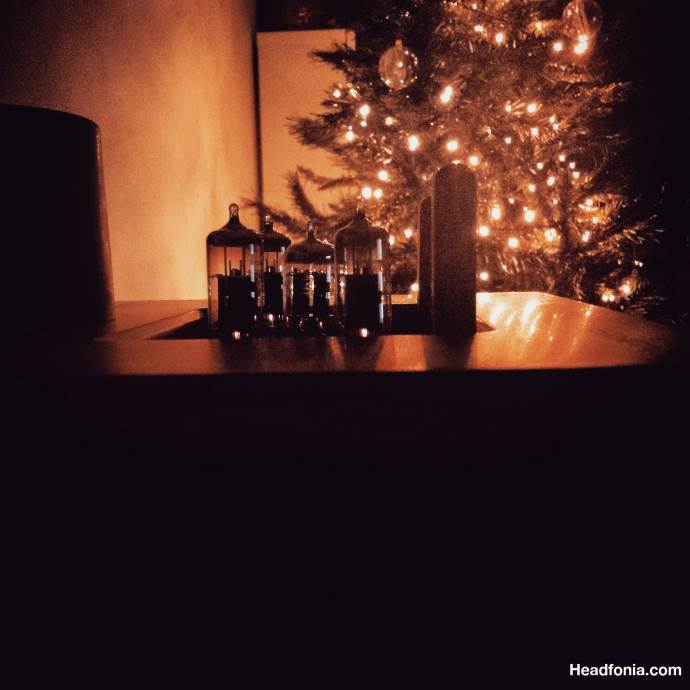 Sennheiser's original HD800 is one of the most discussed headphones. Some say it's easy to drive, others say it's one of the most difficult amps to drive and get the sound right. I'm more in the second camp, although several amps have positively surprised me before. The Auris Audio HA2-SE (again dead silent) makes the HD800 very detailed/layered and the treble very lively. Bass body and impact is great and the mids are layered and rich but they don't sound as warm as on most of my OTL amps. If you're not into the HD800's treble or analytical style than I'm afraid this isn't the combination you're looking for. If you however do appreciate this HD800 characteristic and you want transparency and detail, then the Auris will make the HD800 sing. I personally prefer the HD800 on a warmer sounding amplifier but the HA2-SE simply is transparent, clear and detailed. It won't make your HD800 sound fuller or softer but it will add a layer of tube smoothness compared to a solid state amp. If warmer is what you're after than the Hifiman Edition X V2 matches better with the Auris HA2-SE as that simply is in its nature with a full bodied and easygoing sound. Bass with the Auris amp is to die for: perfect impact and great layering. The mids are very musical and rich and treble is detailed yet smooth. The V2 is hard not to like and this amp makes it sound its very best. A great combo and the Edition X V2 really deserves that "Best of 2016" award.
The Jomo Samba ciem is an extremely sensitive monitor and it does pick up some sound from the Auris. When music is playing however this isn't audible anymore even on very low volumes. The Samba is a neutral and transparent monitor and the HA2-SE males it sound just like that. You get a very linear neutral sound with great detail, great layering and an excellent sound stage. Too bad this amp isn't portable! The universal ProPhile 8 from Inear also is a neutral tuned monitor but the treble and bass switch allow you to tune the sound somewhat by boosting bass and treble a few dB. I myself absolutely loved it on the Auris with both boost switches turned on. Like the Jomo it however also picks up some noise and it is a little more audible than with the Samba. If you're insensible to noise or listen at higher volumes this combination however will make you experience your music like never before. I doubt however that people will be buying this amplifier for using it with inears, but I did want to share these impressions just in case you end up using them with sensitive inear monitors.
End Words
The Auris Audio HA2-SE is an incredible amp. It sounds balanced and transparent with great clarity and precision. It's clear to me this amplifier far outperforms its price, Auris Audio could easily charge double for this amp but I am glad they aren't (yet).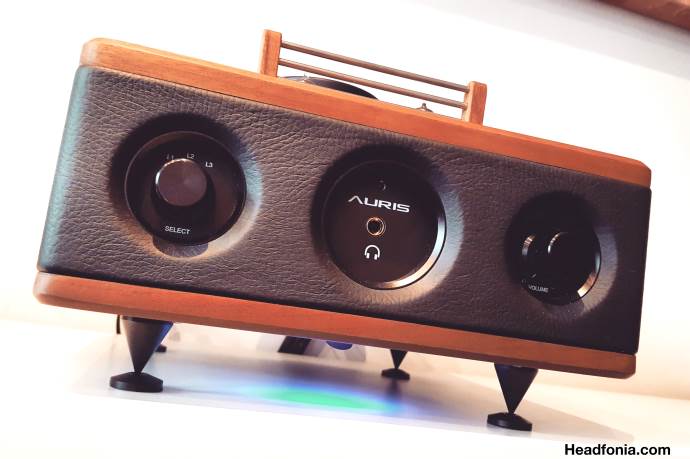 The only downside to this amplifier is the fact that really sensitive inear monitors pick up some noise and with some you will even notice it when music is softly playing. With full sized headphones however, the Auris Audio HA2-SE is dead silent at all times. To be fair though, it is a full sized headphone amp.
The HA2-SE is a single ended amplifier and if I could suggest one thing to Auris Audio it would be to make a balanced version of this masterpiece. A lot of people got to know the LaFigaro 339 after I reviewed it and I hope the same will happen to the HA2-SE. Yes, this is in a different price range but man is this a great amplifier.