In this review we look at the Focal Sphear S IEM, it's selling for $129 USD.
Disclaimer: The Focal Sphear S was sent to me from Focal in exchange for me giving it a little hairy eyeball.  It does not need to be returned.
Focal
It is hard to believe, but at the beginning of this year, I had never laid ears on any head or earphone from the French company known as Focal.  Hard to believe, because in the last six months, I have now reviewed four products from the good company of Focal: the Elear, the Listen, the Listen Wireless, and now, the Sphear S.
It is worth pointing out that all of these headphones fit into a different niche, so Focal is certainly trying satisfy many different needs.  My past reviews of Focal products were quite favorable; does the Sphear S live up to the lofty standards of the others?  Well, yes it does, but that doesn't make for a very informative or exciting review.  The Sphear S is an IEM and looks to be retailing for $129, although I have seen it for less.  Let's see what $129 dollars buys today.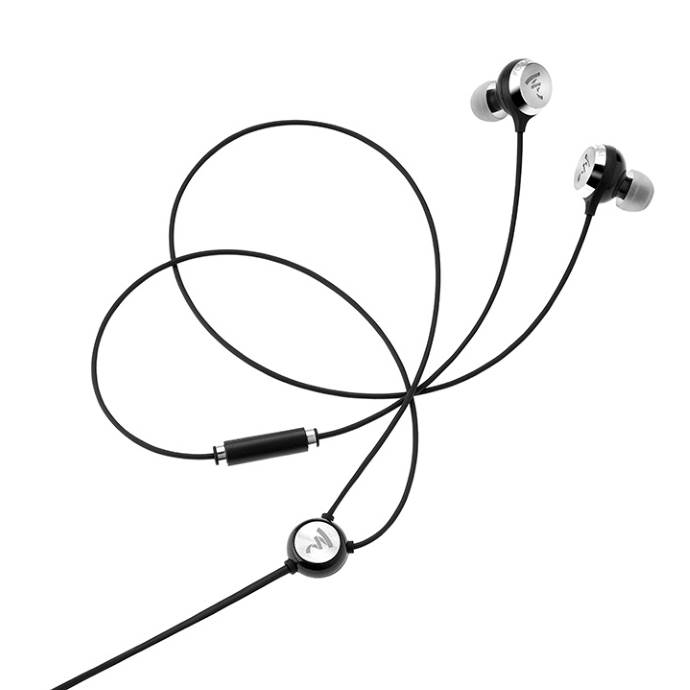 Sphear S
As I would expect from the other products I have seen from Focal, the Sphear S has a solid build.  The main housing is made out of a solid plastic with a high gloss finish that looks pretty spiffy.  The back end, emblazoned with the Focal logo, is made of stainless steel.  The cable (non-detachable) feels just thick enough that I am not worried about it tearing or ripping easily, which, if you recall, was a worry I had with the Final Audio IEMs I reviewed recently.  As is the case with many today, the cable comes with a microphone and button built-in, so you can answer phone calls without having to remove the Sphear S or touch your phone.  For those to whom that is a selling point, it is there.  Overall, the physical quality of the Sphear is good.  I have only two minor niggles with it.  First, I would have loved to see a detachable cable.  It isn't a huge deal at this price point, but I always prefer being able to switch cables out if needs be.  It makes things a lot less worrisome should a wire ever break.  My other nitpick with the build, I will get to in a second.  Oh, I should also mention that the Sphear S can come in two color schemes: Black and silver or white and rose gold.  Go with black!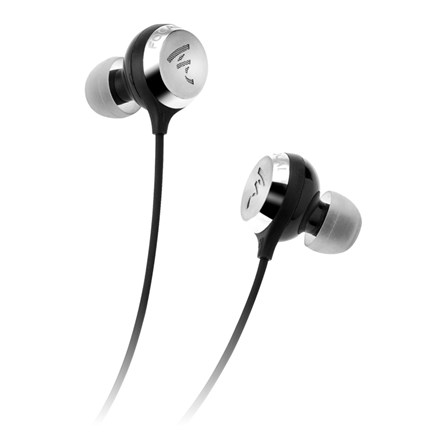 Accessories
The Sphear S comes with a pretty standard accessory package: a carrying case and ear tips.  I actually found the carrying case to be ever so slightly too small.  It can and does work, but I found it to be just a little too cramped for my liking.  But then again, I am a picky asshole.  The Sphear S comes with six pairs of tips: S/M/L silicon tips and S/M/L foam tips.  I like having the choice, but, in truth, there really isn't one.  The silicon tips just aren't as comfortable over a long listening session.  They are fine for a few minutes, but once you hit a half-hour or so.  I have no such issue with the foam tips.  I also found the sound with the silicon to be thinner and less enjoyable overall, than with the foam, but that might have been due to not being able to get a good seal.  So, for accessories, the Sphear S comes with what you would expect.  No more, no less.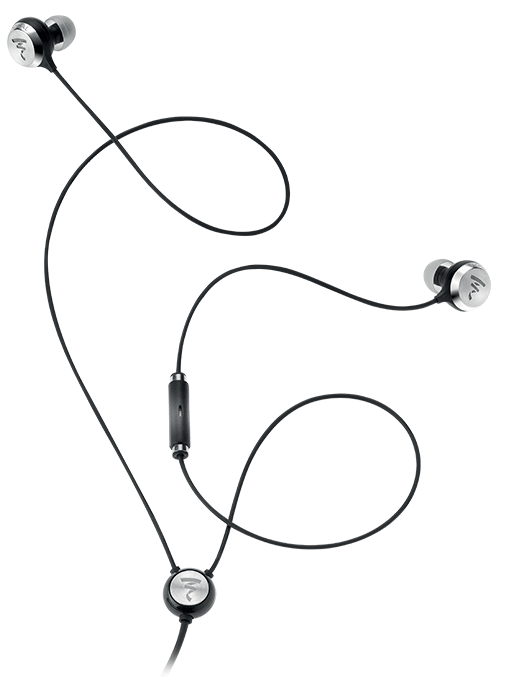 Comfort
As far as comfort goes, with the foam tips, I have no issues listening to the Sphear S for a few hours at a time.  I know some people have more issues with universals than others, but if you can tolerate universal fit IEMs, the Sphear S is not going to give you any problems.  It is hear, however, that I want to bring up my second (very minor) issue with the build.  Due, I think, to the much larger than normal driver (10.8mm as opposed to the usual driver size which I believe is 8mm), the body of the Sphear S is much wider than normal, and as a result, the IEM can only be inserted from the bottom.  Usually, I like to drape the cord of an IEM behind my ear, and insert the IEM from the top.  I do that because I find the cable behaves itself better and that microphonics are cut down.  I also find it a bit more comfortable.  I can't do this with the Sphear S.  Now, this is very minor, and it is possible that no one else besides me will have an issue, and even with me, I still find the Sphear S comfortable, and microphonics aren't a big issue with the cable, so this problem borders on moot.  So, at this point, the Sphear S is solid.  Let's see what the sound adds to the picture.
The review continues on the second page after the click HERE or by using the jump below.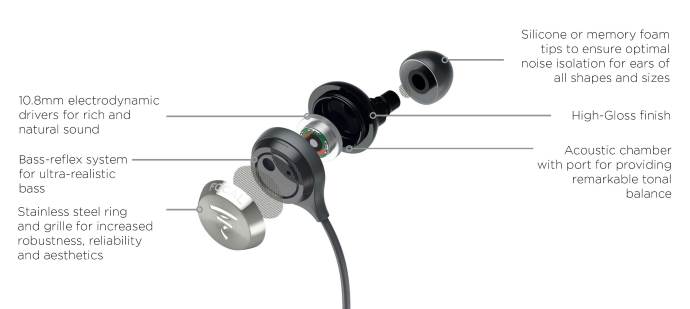 Specifications
Type Closed-back intra-aural
Impedance 16 Ohms
Sensitivity 103dB
THD <0.3%
Frequency response 20Hz – 20KHz
Driver 10.8mm Mylar electro-dynamic
Microphone Omnidirectional
Net weight 15g (0,03lbs)
The review continues on the second page after the click HERE or by using the jump below.