Sound
Phantasy is both the tubiest and least tubey valve amp I've reviewed in years. Tubey: it takes about five minutes for its circuits to warm up. During that time, the headphone output may or may not fuzz or ding with various internal noises. When disconnected from an input, it rings like the decaying edge of a high hat. Unplug a headphone and you'll have to wait a minute or two for the ring to die down again in a new headphone. Quaint.
And, it is a signal that stabilises only when a pair of headphones are connected. For more information, see my Phatlabs PHAntasy RMAA report.
In both hi-Z and low-Z settings, it supplies a rich, but clear signal with a great affinity for female vocals – to certain headphones. And, both Z settings are bass light. Being a very tubey amp, Phantasy puts out loads of harmonic distortion, and is prone to early onset of IMD both under load and not. The good news is that sizzling IMD doesn't affect normal to loud listening levels with any load I have tried. I listen to the 600Ω DT880 at volume levels no higher than 15% – 20%, at which settings, IMD is about as low as you can expect from a SET design. Phantasy kicks out sizzle-free signal into the DT880/600 up to a rotation of about 50% of its volume pot, which is well loud.
Speaking of the DT880 (which I know isn't everyone's cup of tea), it and Phantasy make one wonderful pair. Rather than softening up the DT880's harsh spots with low-pass filter, Phantasy delivers strong upper midrange and treble signals combined with a modicum of channel bleed. The latter settles the DT880's sometimes stinging upper midrange. The greatest portion of channel bleed occurs from 3K to 20K, and reaches -36dB at 18kHz.
This may be what endears me most to its sound. And, it may be for the same reason that I cue up more audiophile-style music when listening to Phantasy. Not that my favourites: trance and hip hop are bad through Phantasy. It's just that the particular sound Phantasy serves (and make no mistake: this amp has a sound), appeals to my audiophile sensitivities (and yes, I do have them). In particular, the live, organic feel to Ali and Toumani's collaborations is, to my preferences, tip top. And while I've not found a headphone to which Phantasy can spit perfectly stable signals, its sweet spot appears to be the area between low-Ω Grado-like headphones and to a lesser degree, high-Ω headphones such as the 600Ω DT880.
Phantasy sustains a pretty flat-response stereo signal to the Grado PS1000, from 30Hz to 20.000Hz, deviating by no more than 6dB all the way up to 10kHz, after which there is a slow roll off to the eventual tune of 20dB. At the point of greatest frequency extension, high frequency stereo signals cross their wires a bit. And it is lovely.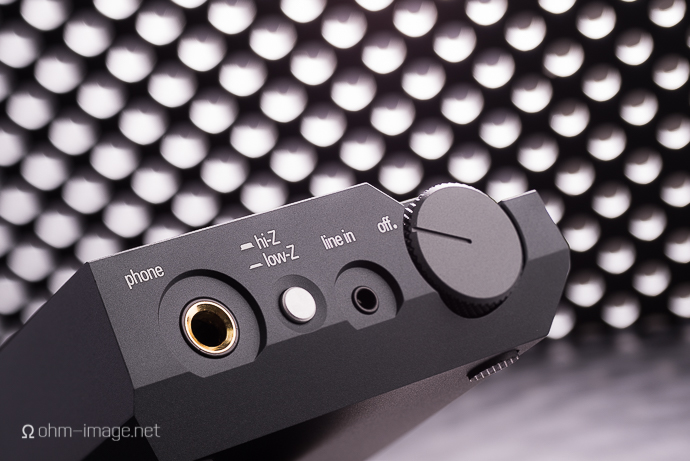 Phantasy is capable of clocking up to 96dB of dynamic range through the line out of an iPhone 4s, which falls in range of ALO Audio's amazing CDM. But where CDM is warm and stable, Phantasy is bright and finicky. Despite its tendency to spit unsteady voltage at earphones, it barely hisses through the super-sensitive Ultrasone IQ and is absolutely silent through the Earsonics SM3.
Which is both good news and bad. Good in that I can recommend Phantasy to earphone users who hate hiss. But the caveat: that through Phantasy your earphones may sound different to their natural state. This of course, is due to Phantasy's intrinsic voltage instability when driving low-Ω loads. Not all earphone cause Phantasy to trip by the same degrees. The Ultrasone IQ, for instance, is relatively easy for Phantasy to drive. With low-Z engaged, IQ gets kick in the pants: punchier, round bass and a swift roll off in the highs. It is, to me at least, a pleasant take on mild signal instability.
And, as we know, impedance mismatches can, depending on your preferences, be wildly pleasurable. But they remain aberrations nonetheless.
For me, two headphones, one stably driven: the 600Ω Beyerdynamic DT880; and one not fully: the 32Ω Grado PS1000, are perfectly mated to Phantasy. The PS1000 undergoes the most changes: a sudden uptick of about 4,5dB at 100Hz, and a smaller one of roughly 2dB, at about 18kHz. The latter remains mostly inaudible for most music. The former is anything but; still it nicely bookends trance beats with a hard wall, z-setting irrespective. If graded on a percentage, rise of up to 4,5dB in the bass region affects about 1% of your music. But that percent is audible. The DT880 undergoes far fewer changes, and in hi-Z, is basically rock solid. In low-Z it rolls off sub-300Hz bass and all frequencies above 3K, which slide gently to minus -6dB at 20kHz. If you ever wondered what a DT880 with no bass and no highs sounds like, Phantasy's low-Z serves your fancy.
Either way, the mid range jumps forward, wide and smooth. The DT880's tendency toward sibilance is smoothed out; in its stead, gentle channel bleed softens sibilant cymbals. This may be why I consider Phantasy's stage rendition exceedingly natural. It's not super 3D, nor is swimmingly wide. Strings hover over the shoulders and fade behind the head. Bass lingers closer, hugging the spine. Soft pluckings fade further out. Z-axis detail is deep, but contained mostly within the space of the skull. Focus is pulled straight toward the instruments, which retain good space and contrast one to another. This may be because, for a valve amp, ring is kept to a minimum.
It goes on, on Page 3