Disclaimer: Phatlab Audio suppled Phantasy for the purposes of this review, which is now ingloriously late. It goes for roughly 1600$ USD. You can find out all about it here: Phatlab Phantasy SET amp.
Update: RMAA scores for PHAntasy are now online.
At Fujiya Avic's 2015 Autumn Headphone Festival, I plunked myself down at Phatlab Audio's booth for a good twenty minutes. Right next door, Verisonix's Mr. Shen excitedly told explained the technology in the N500 and N501 Electrostatic hybrid headphones. I fondled and fondled Phantasy. 
No battery-powered amp I have tried is as exquisitely a work of art, or as painstakingly built. Which, from one angle, is a shame; Phatlab, the unpunctuated acryonym, isn't a great-sounding company name.

Portability
Headphone
Class-A
Tube
We're left with Lab, which is probably short for laboratory, labarum, labia, lablab, or Labrador, in whatever order you espouse. Here's my guess about Phantasy:
Portability
Headphone
Class-A
Nifty
Terrific
Class-A
Super
Yes!
Marketing and engineering missteps are par for the course. Chord's Mojo got stuck with an inscrutable interface and alien eyes. Campfire Audio stuck the marvellous Lyra and Jupiter earphones with a springy cables. Astell&Kern's designs draw blood. And Cowon? If you like their latest player, you're basically begging for the D.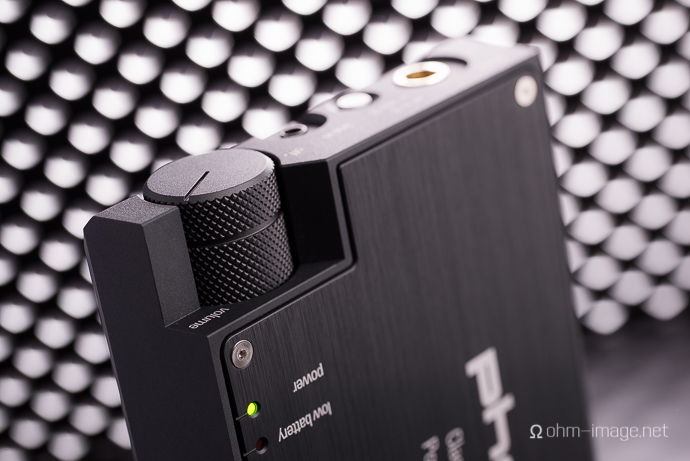 Not Sound
Phantasy charges over the 5V micro USB bus, or USB mains adapter (not included), meaning that you can use the same cables, AC/DC adapters, etc., that you use for your phones, tablets, and cameras.
This is a huge design win.
But so is just about everything Phantasy besides its name. Because it's not a pocketable amp, I won't deride its Korean corners or its general brickishness. Phantasy is milled from a single aluminium block, hollowed out, and fastened with quality, strip-resistant bolts. The gentle divot around its hi-Z and low-Z switch matches almost perfectly, the contours of a finger, and the channels stretching out from the power and battery indicator LEDs are conscious links to the channels around the gorgeous top plate.
Phantasy was designed to be eye-catching.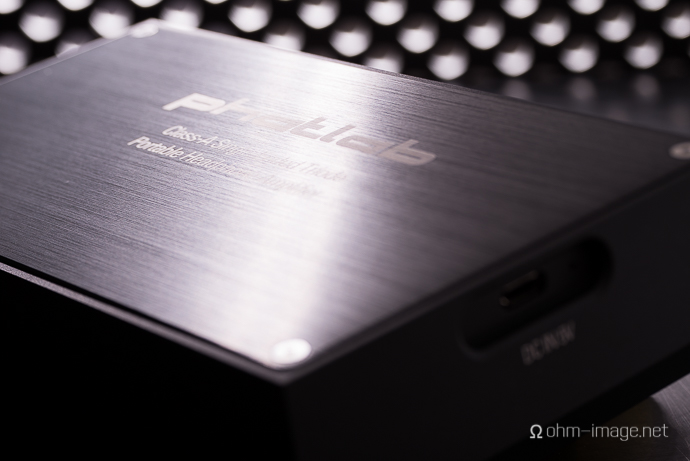 Its knob- oh its knob. Damped beautifully like a Zeiss cinema lens: silky and light; the light touch of a single finger rotates it with precision and speed until it glides to a stop. It balances perfectly on its fulcrum, aligned with such precision that the milled stripe forward its fastening bolt remains completely parallel to the chassis when rotated from off to full volume. I haven't seen its like in the battery-powered world. Come to think of it, I've not seen its like in the desktop world, either. When rotated swiftly, its slightly canted diamond pattern resembles the action of a finely cut auger.
Phantasy is designed with intent.
Sound and more follows on page two: