Disclaimer: Verisonix provided a well-used Verisonix N501 for the purposes of this review, free of charge. The N501 has an MSRP of 549$. You can find out more about it here: Verisonix N501.
I don't usually go crazy over spec, but the Verisonix N501 is a hybrid headphone, sporting two drivers per channel: one 4030 e-stat (electret), and one 40mm dynamic, respectively. For pictures of the driver assembly, hit up Inner Fidelity. (Note: the headphones in Inner Fidelity's article are re-brands from electronic company, Mitchell & Johnson. The guts are the same.)
Not Sound
The N501 and their sibling, N500 were hiding in plain sight at Fujiya Avic's 2015 Fall headphone show occluding one Victor Shen, a charming, twinkly-eyed gentleman whose booth shared space with phatlab Audio's lovely portable valve amps. He turned an affable eye as I wedged a Moleskin under the headband, asking me if I had trouble getting the N501 to fit.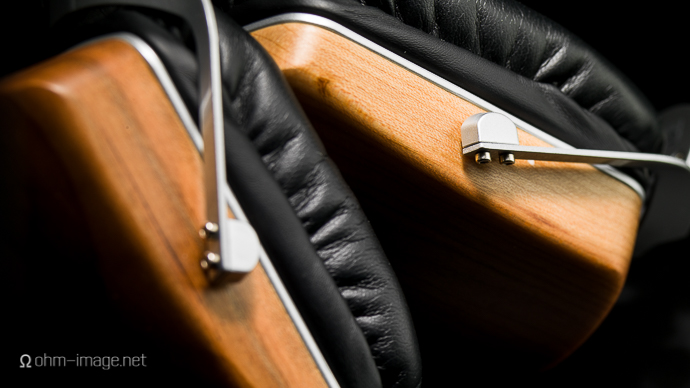 I nodded. The headband needs to shrink by 5mm on either side. Because, when it does, gosh am I pleased. While the cups don't swivel at all (strange for a headphone labelled 'PRO DJ'), it folds flat for transportation and angles freely by about 75º to match any jawline.
The wood cups are beautiful, but the fulcrum squeaks here and there and the metal edges are mottled and unpolished. Strangely, despite sporting L and R labels on the headphone cups, the cable us unlabelled. You'll have to cue up your favourite channel testing track to ensure you've jammed the right plugs into the right  holes. Oh, and the Verisonix logo belongs to the computer parts world more than it does the HiFi world.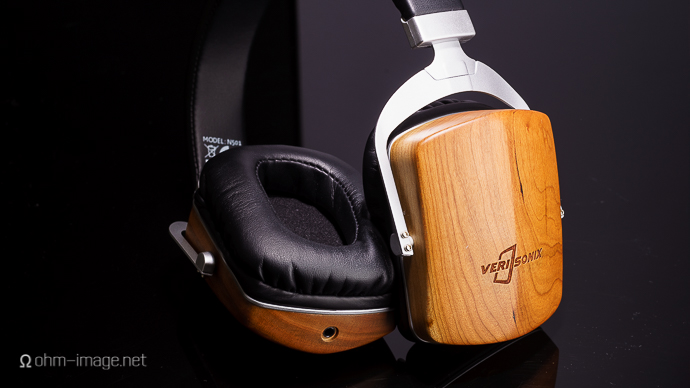 If you get a good fit, or if further production models click tighter against crown-handicapped heads, there's little else about which to whinge. The box is simple and sturdy and inside is a handy semi-hard carrying case with a standard 3,5mm – 6,3mm step-up adapter.
The N501 and its accessories are a functional, utilitarian package, that could do with a few tweaks to recommend it at the price.
It also isolates well and if you get a perfect seal, leaks only a small amount to the outside. If your head is shaped perfectly for it, it makes a pretty good commuter headphone. What doesn't is its slick pleather pads, which don't jive well with oil and sweat. Too many phones cheap out on the pads. Another headphone which I really like, but which gets icky quick is the Meze 99 Classics. It's time for headphone makers to invest in velour or leather.
Sound and more after the jump: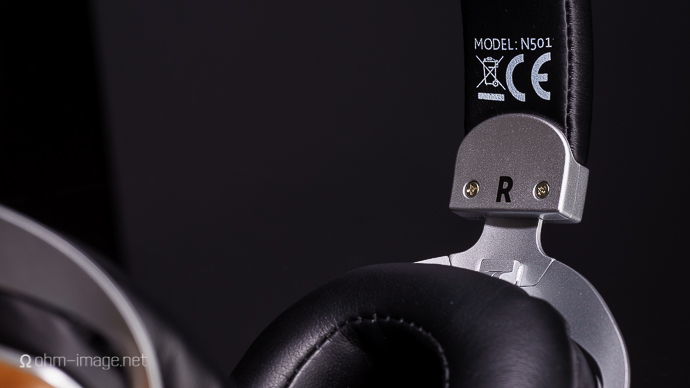 Sound and more after the jump: