IPX
The LIVE! and new 18+PRO with the TT-drivers aren't the only new things UE recently put on the market. All of UE's custom monitors now come with a new cable and cable system. This new system, co-created with Estron/Linum – which we of course already know – provides a lightweight, IP67 certified sweat-proof, durable connection between cable and connector, allowing for easy swapping between different cable types. The Ultimate Ears SuperBax is a road-worthy cable, strong enough to hold a 12-pound barbell, yet so lightweight and transparent that it becomes virtually invisible. With significant reliability improvement, this new system can handle thousands of cycles of connect-disconnects. The new IPX Linum SuperBax cable is available from UE for $199.00.
Linum/Estron and the SuperBax cable aren't new to the portable audio scene and we've reviewed and approved their cables on several occasions already:
https://www.headfonia.com/review-linum-cables/
In fact, we've already reviewed the SuperBax cable as well but in that review it "just" didn't have the new IPX connector.
https://www.headfonia.com/review-linum-superbax/
You can find the UE SuperBax cable's dedicated product page right here:
http://pro.ultimateears.com/superbax
So, what's new then?
The design is built upon Estron's already good T2 system, but added new features to make it more reliable and reduce intermittence. The design update also made it IPX 67 compliant. The industry needed a sweat-proof and tour-proof cable system for in-ear monitors, so UE co-developed a solution from the ground. The Ultimate Ears IPX Connection System was designed to handle everything a musician deals with nightly — sweat, makeup, hairspray, humidity, set up, break down and travel. There have been some issues with the old T2 system regarding sweat and connection issues, so this should be solved with this new cable.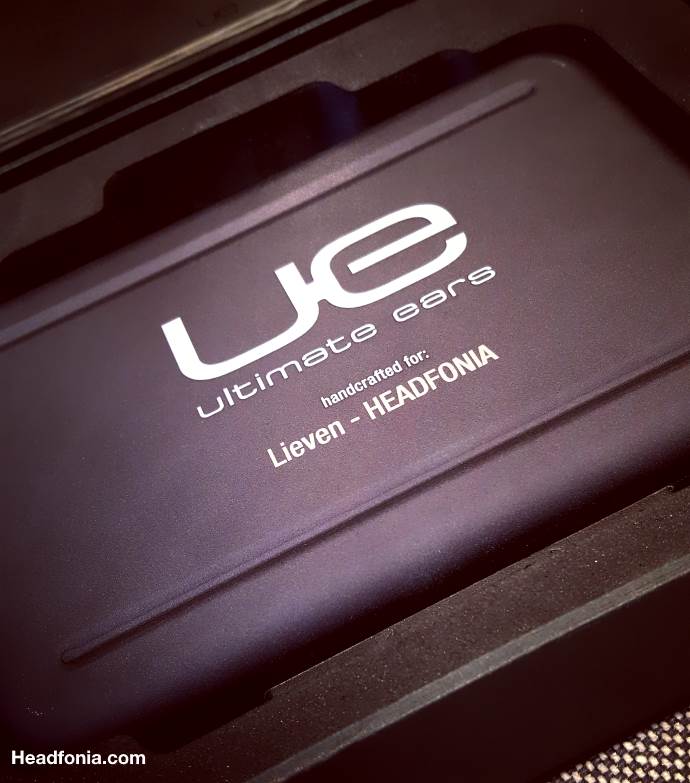 Does that mean I may use my "old" T2 cable with the new UE monitors? Yes, you may, but you will not get the water and sweat proof benefit by using older Linux Bax and SuperBax cables
The Ultimate Ears SuperBax is unparalleled in its quality and construction. It is a low impedance hi-fi audio cable.
  Silver plated copper litz wires
  Quad twisted – 168 strands
  Weight: 8-9g / 0.28-0.32oz
  Impedance: 0.75 Ω
  Pull strength of cable: 12lbs
  Microphonics: Low
UE 18+PRO Technical Specifications
Input sensitivity: 105 dB @ 1 kHz, 100 mW
Frequency response: 5 Hz – 22 kHz
Noise Isolation: -26 decibels of ambient stage noise.
Impedance: 37.5 [email protected] 1 kHz
Breakdown
In contrary to a normal review I will use the same breakdown as I always do for my Custom Inear reviews:
Build quality & Comfort
Personalization
Cable
Price & Accessories
Customer Service
Sound
Comparisons
Synergy
1.Build quality & Comfort
Ultimate Ears of course has a lot of experience in making monitors and there really isn't anything to complain about. Size-wise this is a normal monitor but the 6 drivers of course don't take up that much space.
The canal part is short and has soft edges and it perfectly fits in my ear. It's impossible to break the seal. As long as your impressions are good, I'm convinced UE will make perfectly fitting monitors. That also means that these comfort-wise are exactly what you look for. The UE 18+PRO sits really great in your ears and the fit is on the tighter side. That means it's not a lose comfortable fit like with the Earsonics EM10, it's a bit tighter but still comfortable, even though you can "feel" the monitor more. As said, it's impossible to break the seal.
The sound tubes don't go all the way to the end of the canal but they're a bit recessed. That way Ultimate Ears tunes sound but it at he same time makes it a whole lot easier to keep the canals clean, as the wax can't get to the tubes directly.
The internal build construction isn't 100% symmetric when comparing left to right, but that for me personally doesn't really matter. The internals are very clean on both sides, but he shells don't have the cleanest finish when compared to other high end monitors. This is a detail though and it doesn't affect the sound quality or comfort in any way whatsoever. The only thing that could have been better in my eyes is the closing of the face plate. It's not nicely straight and sharp but the line is curved and it even looks layered. I'm not sure it shows in the pics and you certainly don't see it when the monitors are in your ears, but it's something that can be improved or changed in my opinion. On the other hand it would even be visible with solid (dark) shells, so is it really important? Yes and no.
The new T2, I mean, IPX connector connector sits perfectly flush in the shell and the finish is perfect. It's extremely clean and very well done. I've seen monitors with really bad T2 connector finishes but these are flawless.
2. Personalization
The Ultimate Ears personalization tool on their website (http://pro.ultimateears.com/customizer/#!/id/164) is quite nice and it gives you different options for colors, patterns, wood and specialty materials. I love the Lego design they have on there, but it's a design many people already have, so I didn't go there. At first I created a clear monitor with a metallic plate but then I suddenly came up with the Simon's Cat design: a clear shell with a white face plate and a black drawing of the lovely cat. I absolutely adore how these turned out and want to thank FA and UE for creating such a lovely set for me.
The UE customization tool unfortunately doesn't let you upload your own creativity for the face plates, and so I emailed Fischer Amps with idea and sent them the source files. A day later they came back to me that the design was no issue at all and I have to say I really like how they turned out. Some might find it silly but I just love cats. It also is one of the very first monitors with which I see people looking at me/my ears when I'm in the train or walking by.
Don't let the designer tool get in the way of your creativity is the message to remember here. UE can do so much more than their tool offers, so if you're looking for something specific, do get in touch with them before you order your set. The online tool also lets you choose between different cable types and cases, I chose the roadie case and the 50" clear SuperBax cable.
There's lots more to discover on Page Three of this review, CLICK HERE.