Today we review the Sendy Audio Apollo planar magnetic headphone, which goes for $499 USD.
Disclaimer: The Sendy Audio Apollo was sent to me by Sendy Audio. Much thanks for the opportunity. This review reflects my honest opinion as always.
About Sendy Audio
Sendy Audio is a sub-brand of Dongguan Sivga Electronic Technology Co., Ltd. It is committed to making refined products and producing different high-end headphones. It was founded in 2015 and is made up of teams who worked in the audio industry earliest in China. They adhere to the use of traditional craftsmanship, coupled with the selection of high-quality natural solid wood as the material for the housing.
The color and texture of each headphone housing is unique, which adds unprecedented extraordinary charm to the product.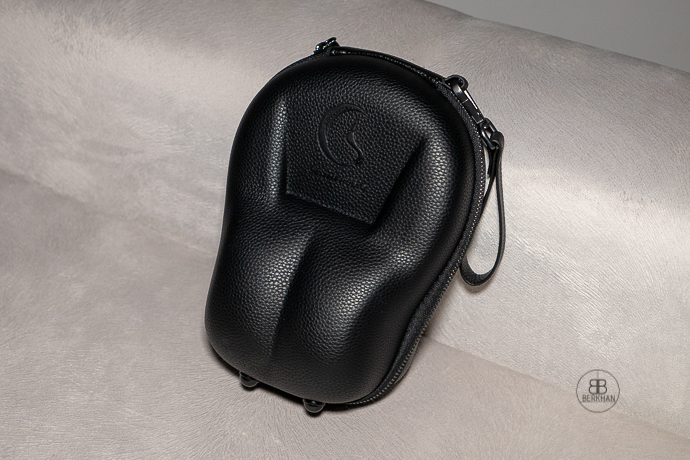 There are threads and reviews on Head-Fi, Reddit, Amazon, and many other sites about Sendy Audio. They became reasonably popular recently and their landmark was the Aiva, which is the first Sendy Audio product that I know of.
I reviewed their flagship Peacock headphone last year. You can check that out just below:

Sendy Audio Apollo
The Apollo is Sendy Audio's new planar magnetic headphone with Quad-Former technology. This design has double magnets, double sides of coils, and double coils on each side of the diaphragm. Hence, there are a total of four coils.
According to Sendy Audio;
"four coils and double magnets ensure excellent magnetic energy conversion, small distortion, good consistency, and high music reproduction ability."
Here are the specifications:
Transducer Size: 68mm
Impedance: 16 Ohm
Sensitivity: 95dB
Weight: 395g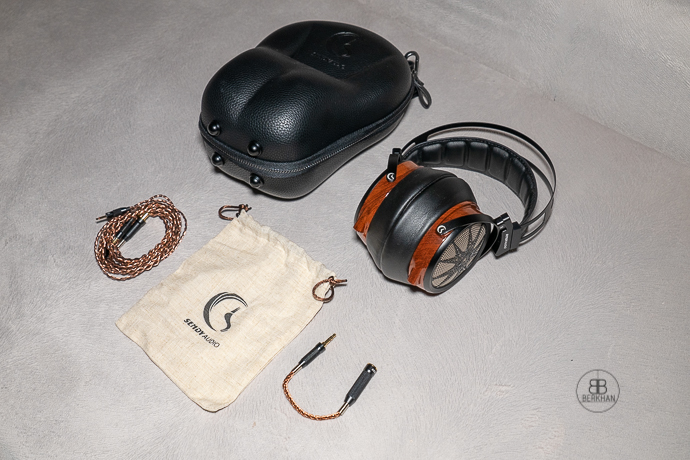 Package, Design, Build
The headphone arrives in a cardboard box, which stores the black-coloured carrying bag which is very high quality. Inside, you have a carrying pouch, one cable adapter (4.4 to 3.5), and the stock cable. There's nothing else to mention, and expectedly so. The carrying bag is made from genuine leather with great quality. A nice one.
Looks-wise, I think the Apollo is a good-looking one but not as impressive or flashy as the Peacock. From the genuine wood earcups, the grill, and the headband, it's a luxurious-looking piece of equipment. No doubts about that. It's somewhat a bit old-school, but to each their own I suppose. Sendy Audio has a distinctive design language and you can see it with the Apollo as well. However, I'm not sure whether I like the sunlight design on the mesh.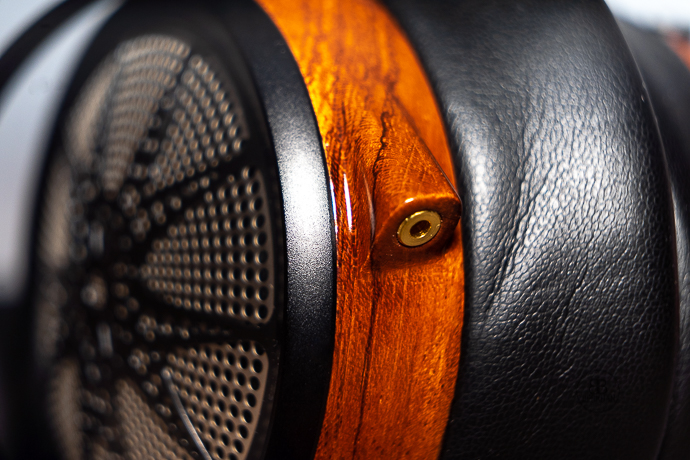 The build quality is excellent as well. Sendy Audio cut no corners there, the headphone overall is fabulously well-built. There are no plastic parts as far as I can tell. The headphone either has wood or aluminium material. The yokes and the headband are all metal. The ear cups are made from high-quality rosewood. Excellent quality there.
So Sendy Audio has created a headphone that can serve the user for many years to come. You might prefer more industrial or professional-looking headphones, but there's no doubt that the design of the Apollo is authentic.
Comfort
The Apollo weighs 365 grams, which is not a high number for planar magnetic cans. But we all know that planar magnetic headphones are a bit heavy nevertheless, so it's of course a bit heavier than a Sennheiser HD660S.  should know that when you get a planar headphone, it's not going to be very light.
Even so, the Apollo has a nice weight distribution with a good headband design. Apart from that, the size adjustment mechanism is different to most headphones. Instead of sliding the earcups, you only slide the headband. And you can do that while wearing the headphone because the headband slides itself when you're applying the force of wearing it, so that's a nice touch.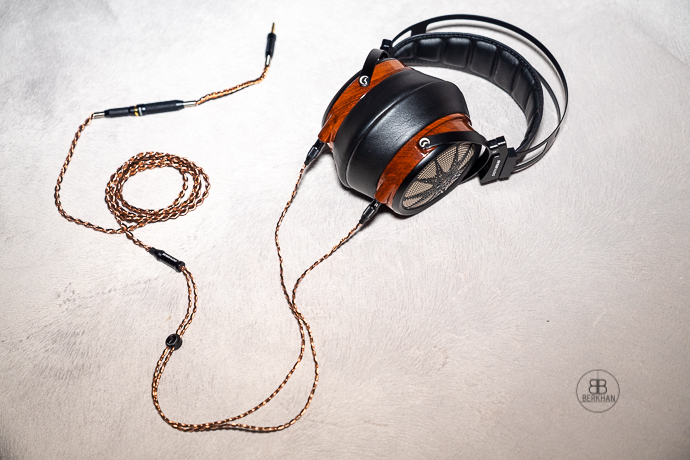 The earpads are made from goatskin and memory foam. The shape of the earpads is very ideal and your ears comfortably sit inside them. Thanks to the design and weight distribution, the Apollo sits on your head comfortably. Clamping force is light so that also helps a bit. The headband is quite well-made in that regard, and I didn't have comfort issues with it.
Cable
I want to mention the cable that comes in with the Apollo. This is one of the best stock cables I've ever seen by far. It is a 4-core 6N OCC braided cable, and it's built fantastically well. It looks great too and completes the headphone's actual design nicely.
I didn't expect this kind of cable supplied with the headphone and I congratulate Sendy Audio. Cable is a very important aspect of headphones and IEMs, and I think more companies should look into that.