In this article we look at the Audeze MM-500 (studio) headphone, selling for $1,699 USD.
Disclaimer: The Audeze MM-500 was sent to us by Audeze directly, in exchange for our honest review. Audeze is not related to Headfonia in any way.
Audeze
If you've been following the personal audio world for the last 10+ years, then the Audeze name will ring many bells. The California, USA based company completely changed and upped the headphone game to new levels. Bio from the Audeze site:
Audeze's origins go back to 2008 when founders Sankar Thiagasamudram and Alexander Rosson met engineer Pete Uka who developed specialized flexible circuit materials for NASA. They quickly realized the material might be perfect for headphones. And the rest is history.
Since then, Audeze has launched many successful audiophile headphones and IEMs and lately they were focusing a lot on their gaming headphones. Then when we least expected it, Audeze launched two brand new audiophile models: the CRBN electrostat headphone and the new flagship orthodynamic headphone, the LCD-5. After that came the MM-500 studio headphone, and it's the latter which this review is all about.
We've reviewed almost all of the Audeze products here on Headfonia, the latest ones being the LCD-5, the Penrose and the Euclid IEM. If you're not familiar with Audeze's LCD and other headphones, then I strongly suggest to read up on them first.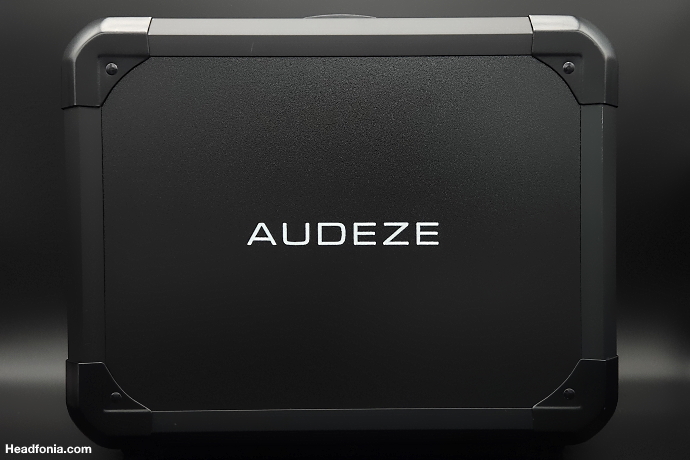 Planar Magnetic Technology
As the MM-500 is a planar magnetic technology headphone, we're giving a very short summary of the tech for those not familiar with it.
Audeze feature proprietary planar magnetic designs with extremely thin-film driver materials and powerful custom magnets. Planars overcome many limitations inherent in typical cone drivers; our lightweight diaphragms are, for example, faster and more responsive than heavier moving-coil or dome drivers. Planar magnetic diaphragm also have a voice-coil circuit spread across the diaphragm surface. The diaphragm's voice-coil circuit interacts with the magnetic field to produce an electromagnetic force that moves the diaphragm back and forth creating the sound you hear when energized by an audio signal.
If you want to read more about the technology, you can do this here:
https://www.audeze.com/blogs/technology-and-innovation
https://www.audeze.com/blogs/technology-and-innovation/planar-magnetic-technology
https://en.wikipedia.org/wiki/Headphones#Planar_Magnetic
Audeze MM-500
Audeze is describing the MM-500 as a professional headphone, and you can find out all about the MM-500 on its dedicated web page here: https://www.audeze.com/products/mm-500 or by watching this video:
Before we get into the MM-500 though, we should first explain what the MM stands for. MM simply means "Manny Marroquin", and he is a successful American mixing engineer with a long list of achievements. The Audeze MM-500 is a collaboration between Audeze and Mr. Marroquin and their ambition was to build a great all-round headphone.
The MM-500 is designed to suit the requirements of long daily listening sessions under almost any condition. World-class studio monitor? Check. Quick reference on-the-go? No problem. Deep late-night listening? Done. With its ease of drive, comfortable fit and trustworthy sound, you can count on the MM-500 to deliver in every situation.
The Audeze MM-500 is an over-ear, open-back orthodynamic (aka planar magnetic) headphone and it features Audeze's revolutionary Fluxor magnetic structure as well as their Fazor phase management. The magnet type, for those interested, is their Neodymium N50 and the transducer size is 90mm.
"I rely on my MM-500 as much as the main monitors in my studio"
Audeze's feature list is the following:
Specifically designed to deliver mixes that consistently translate well
Like near-field monitors, they remove your room from the equation and give you studio-quality sound anywhere
Durable, lightweight chassis featuring machined aluminum and spring steel
Compatible with virtually all audio interfaces or consoles
Let's dive in more!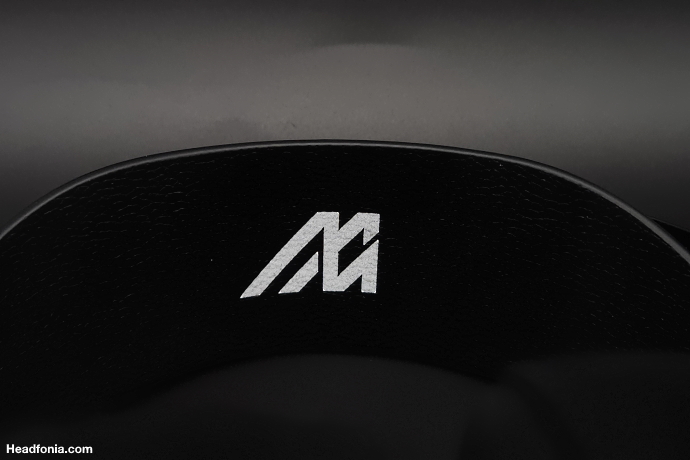 Price, Box & Accessories
The price of the Audeze MM-500 is set at $1,699 USD. That places it just above the LCD-X ($1,199 USD) and below the LCD-3 ($1,945 USD) and the Studio Reference LCD-MX4 ($2,995 USD).
For that price you in return get:
The MM-500 headphone
The standard Audeze braided cable
A standard travel case
A certificate of authenticity
A warranty card
I have to say that the travel case is impressive, as usual with Audeze, but this one is extra special, and it has a different look. The cable that comes with the MM-500 is a single-ended 6.35mm one, I think it is their "Ultra High Purity Cable". According to Audeze it is specially tuned with directional OCC high-purity copper strands that provide a low capacitance and low resistance path for the signal to travel from your amp to the drivers, maintaining unsurpassed clarity and precision. Like with the LCD-5, I immediately replaced it by my balanced Forza Audioworks Noir HPC mk2 cable, my favourite cable for Audeze headphones.
In the travel box, I also found a soft MM-500 carrying pouch, but I'm not sure that is always sent out with every order. All-in-all a very complete package for the price, and fully up to par with the market standard. Audeze stands for quality, and that shows with every headphone to design.
The article continues on the next page. Click HERE or use the jumps below.
Page 1: Audeze, Planar technology, MM-500, Price & Box & Accessories
Page 2: Design & Build quality, Fit & Comfort & Isolation, Sound – Intro
Page 3: Sound General, Basics, Sources
Page 4: Sound – Comparisons, Conclusion
Page 5: Full technical Specifications