Today, we are reviewing one of the geekiest headphones on the market, the Audeze Penrose, selling for $/€299. Is it better or worse than the Mobius? Time to find out.
Disclaimer: the Audeze Penrose was sent to us free of charge by the brand itself in exchange for our honest opinion.
About Audeze
Born in 2008, Audeze is one of the few manufacturers producing planar-magnetic headphones. Like (al)most US start-ups, the company began in a garage, where two guys – Alexander Rosson and Sankar Thiagasamudram – put together pieces of metal to create "the next big thing."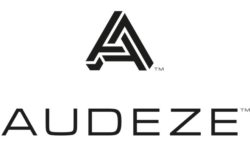 And they succeed.
From there, Audeze began to roll success after success, all based around one technology: a thin layer surrounded by an array of magnets, known as a planar magnetic driver. The rest is history and now, the brand is one of the most renowned manufacturers on the market, with success such as the LCD-series, or the Mobius, a gamer headset we reviewed a while ago.
And now, it's time to check out the new Penrose.
The Audeze Series
Audeze range covers three kinds of listeners: audiophiles, prosumers/sound engineers, and more recently, gamers. All of those headphones are sorted in different categories – Flagship, Reference, Gaming&Multimedia, Origins – but we'll just lay out the ones that really matter down here.
LCD-2
The Audeze LCD-2 is where everything began. A big fat can with a rounded cup made of wood, massive plushy earpads, and, of course, an astounding 106mm transducer, which remains huge even up to today's standards.
It was a direct hit. A headphone both craved by audiophiles and revered by sound engineers. So much that the brand chose to make a re-edition, known as the LCD-2 classic. Available in both open-back and closed-back version, Lieven even reviewed it and said :
"In this price range, the LCD2 classic certainly is recommended if you want a balanced, precise and clean sound from a more neutrally tuned headphone. It's very easy to like".
LCD-X
The Audeze LCD-X introduced the next generation of headphones, from the brand. If visually the main difference was the replacement of wooden cups with aluminum ones, the insides also got upgraded.
The new magnets, named Fazor, enjoyed lower distortion and wider dynamic range. Also, the Fazor versions of LCD headphones require less power to be driven, as they act as waveguides.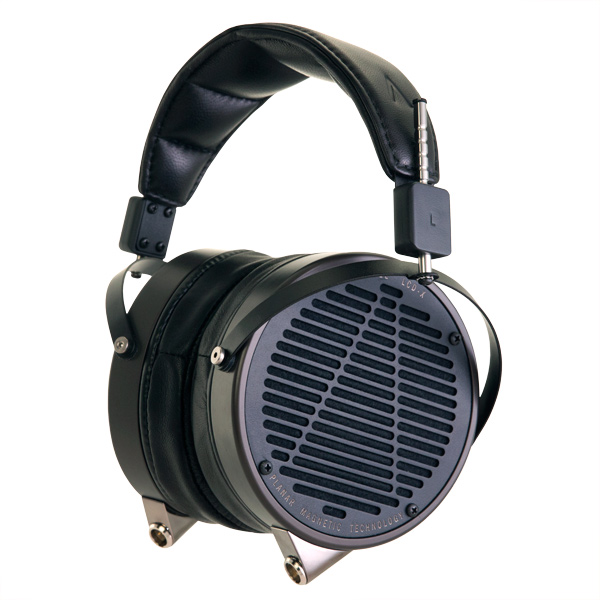 Since then, Audeze has created two new iterations of the LCD-X, the LCD-XC (closed back) and the LCD-GX, made for gamers, just like the Mobius and Penrose.
It's still one of my favorite headphones of all time, one that I used for almost all my reviews and one that may never leave my office.
Here is an excerpt of our latest review:
"It's a terrific execution, that I haven't really heard in any headphones. How can reducing the bass body on a non-basshead headphone (LCD-3) end up with a headphone that's far more neutral yet still feels planted? I suppose the HD600 is a good analogy here, except that the X's drivers are far ahead of the 600's class."
LCD-4
The Audeze LCD-4 is the pinnacle of the brand, remaining one of the best cans available out there.
It costs 3995 $/€, got the best drivers that Audeze ever developed with Nano-Scale Uniforce Diaphragm, 106mm wide transducer, 200-ohm impedance, fiber carbon headband… so yeah all the high-end specifications you'd expect.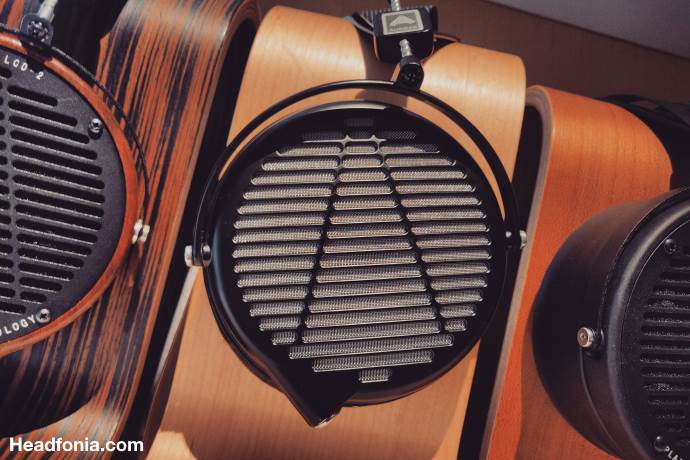 It impersonates the LCD Flagship range, which comes with the LCD-4z (easier to drive), the LCD-i4 which is an open-back, planar, earphone, priced at €/$2495 (but sounds fantastic) and last but not least, the LCD-MX4. All in all, la crème de la crème.
Lieven reviewed them and said :
"Do I like the Audeze LCD-MX4? I do, without any doubt. It's a great-sounding headphone with its own characteristics and positive and negative points but it's also a headphone that makes all genres sound good. The MX4 is a headphone you can use in the studio but you can also really enjoy it at home and even for non-critical listening."
Mobius
The Audeze Mobius is a very different kind of animal. Firstly, it was created through a Kickstarter and not through the usual R&D process. Second, it's a closed-back headphone, with Bluetooth, its own embedded DAC, and various surround sound parameters.
But, behind that quirky design, the Mobius is, even up to this day, one of the best Bluetooth headphones available on the market. Sound is superb, surround-effects really work as intended, build-quality is good and the headset can be found for less than €/$400… pocket change for a Planar headphone!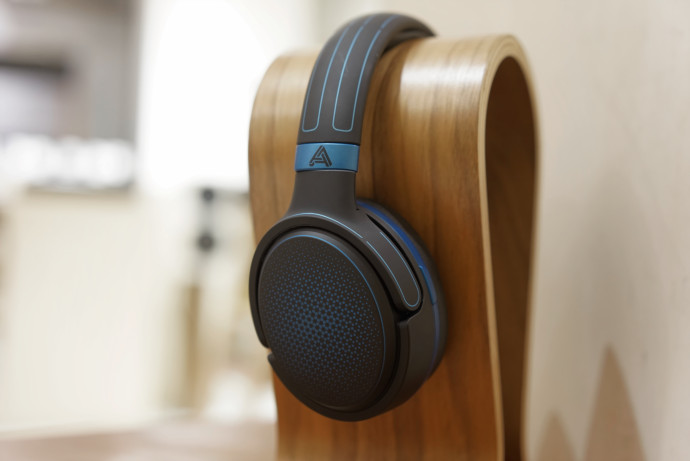 Here is an excerpt of our latest review:
"Unless you've only read the introduction, you already know my opinion regarding the Audeze Mobius. It's a fantastic piece of hardware, that doubles up as a great headphone. It embeds all of what Audeze did during the last years, and mixed it into one of the most thrilling devices I've ever tried."
Penrose
The Audeze Penrose is the latest addition to the brand catalog. If it looks a lot like the Mobius it's still a very different headphone, not aiming at the same public. While the Mobius is kind of a jack-of-all-trades, suitable for movie enthusiasts, gamers, and audiophiles, the Penrose is explicitly focused on gamers.
But, can it be used as an audiophile headset anyway? It's time to find out.
The review continues on Page Two, after the click HERE or by using the jump below.