Synergy
Let's look at some IEMs first. Sony IER-Z1R in balanced mode sounds full, exciting and musical. The Z1R is a dynamic IEM and the RS8 has great synergy with it. The sound stage here is extended, the bass sounds powerful, and the vocals are lively. It's a very musical, bassy, and warm sound. The RS8 controls the Z1R's bass driver perfectly though, and that way Sony shines with great impact and rumble.
The Softears Cerberus also sounds great with the RS8. It's normally a very warm, analogue-sounding IEM but the RS8 manages to stretch out its soundstage, and improve its dynamics and the pair presents a very enjoyable sound overall. The amount of body sits just right and it's never too much or too little. Timbre and decay are also impressive. What I also found out is that it improved the treble performance in the Cerberus, extracting more detail and extension.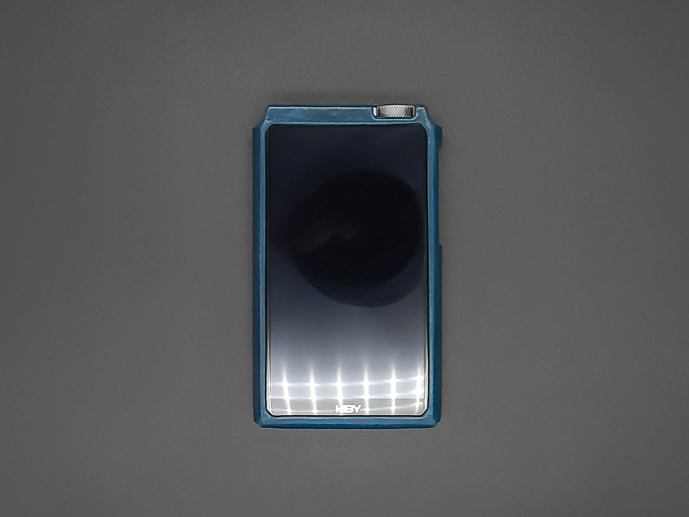 Time to switch to full-sized headphones The Hifiman Arya Stealth is the first one we check out. In balanced mode, the volume has to go up compared to the IEMs, but driving it loud in normal balanced mode is no issue for the RS8. In balanced mode, you get a nice spacious and airy sound with great timbre and decay. The Arya and RS8 combo extends quite well in both directions and it's a musical, yet technically strong sound. When you open the Turbo Mode for better power, the sound becomes more engaging, the dynamics improve and you get better focus and attack. Arya Stealth is not hard to drive headphone, but it surely benefits from a more stable power output.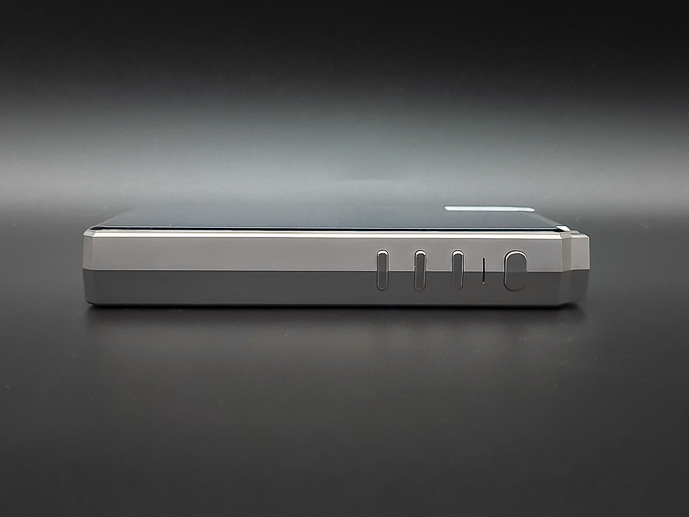 The Meze 109 Pro is easy to drive and it of course sounds quite different with a dynamic driver. This pair surprised me the most because they match each other perfectly if you're after a highly musical and enjoyable sound. This pairing actually replaced my IEM pairings at home, where an open-back headphone is not a concern. You get a full, warm sound, but the technicalities are also impressive. Great timbre, extension and note decay. It's a very dynamic-sounding combo, which is very energetic and engaging.
With the Sennheiser HD800S in Turbo Mode, you need to raise the volume to some degree, but you get a reasonable output for an indoor situation in a quiet environment. With this combo, the sound is large, wide and deep. The bass is nicely controlled with good texture, though the mid-range sounds just a bit distant and without too much energy. The treble is quite good. However, when you switch on Turbo Mode, the HD800S comes alive with better focus, definition, energy and dynamism. Bass has better pace, texture and impact. Mids have more energy and space, and the treble is better accentuated.
To me, it seems the RS8 can drive a lot of full-sized headphones, especially from the balanced output with the Turbo Mode, High Gain, and Class A Amp Mode. Of course, you shouldn't expect a replacement for a full desktop system with a full-size DAC + Amp. But still, it performs great and allows you to be more mobile in a closed environment. You can detach from your desktop system and simply lie on a sofa to enjoy your music.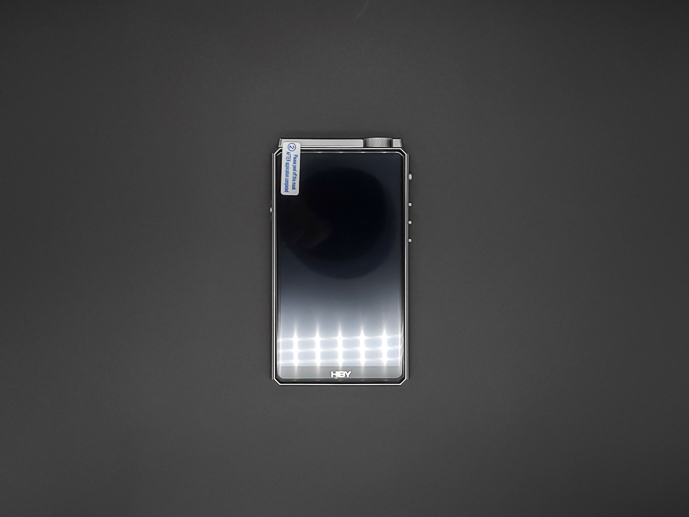 USB DAC / Digital Out (Coaxial) / Line Out
The RS8 functions smoothly as a USB DAC. The sound quality and overall performance are identical to pure DAP mode, which is always a good thing. It's also very nice to see that all of the DSP settings and the amplification modes are also applicable to the DAC functionality. So you're not put up with lesser features in any way.
You can also perfectly use the RS8 in your home system as a source, and the CR08 Dock adds more flexibility, especially in terms of hooking up an external drive for an extended music archive. You get lots of options here as I mentioned above, even including an XLR connection. Versatility is the RS8's speciality.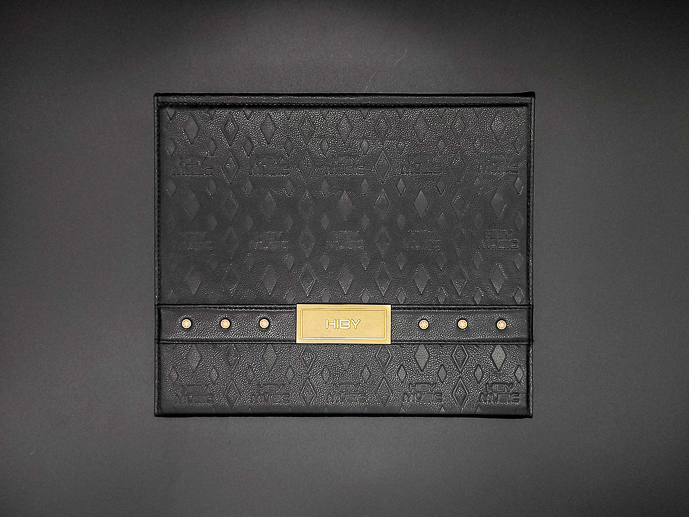 End Words
The new Hiby RS8, with its R2R "Darwin" architecture, is one of the most successful portable players in the market, without hesitation. You get everything in a well-rounded package, with endless features and usability. I have re-discovered my music with the RS8 and I feel it performs excellently as a TOTL player should in this range. Not only is the HiBy RS8 an extremely versatile DAP, but it also sounds fantastic. I feel the HiBy RS8 also is among the best-performing players in this segment together with the N8II and SP3000.
If you're looking into a top-end portable player that can do it all, then the RS8 probably is the DAP to put on your shortlist. It's very easy for me to recommend the HiBy RS8, and as such, it surely is a recommended buy. It will be added to our DAP Recommendations. A fantastic job from HiBy.,
Pros:
Fast Operation, Android 12
Versatility
Titanium Build/Design
R2R Ladder DAC, Class A
Turbo Mode, Powerful Output
Excellent, Top-End Sound Quality
Great Feature Set
Perfect Packaging
Cons:
UI Could Be More Customized
Minor Bugs in the Software
Price
Size