If Google is showing you this page directly, click here to go to the start of the article.
Sound performances
For this review, I chose to pair the HiFiman EF400 with the Beyerdynamic DT 900 Pro X, the Audeze LCD-X and the FiiO FD7, for good measures. Two great headphones, that have been my top choice in this price range since their launch now, accompanied by the FiiO, which shall be the perfect IEM to complete the amp. On top of that, I also combined the EF400 with my desktop speakers, the KEF LS50 Wireless, to see how it fares as a pure DAC.
As for the source, I kept my MacBook and the iPad, combined with the ddHiFi TC28i. For the files, I mainly used Apple Music and Spotify, plus some local files, streamed from my Plex server – yes no Roon.
Overall signature
So… specs and sheets are fun and all, but how does HiFiman's latest USD-DAC fare, compared to the competition.? Very well, actually. So well, in fact, that the EF400 has become my reference DAC/headphone amplifier, comfortably installed on my desk for a few weeks now, and perhaps never to leave it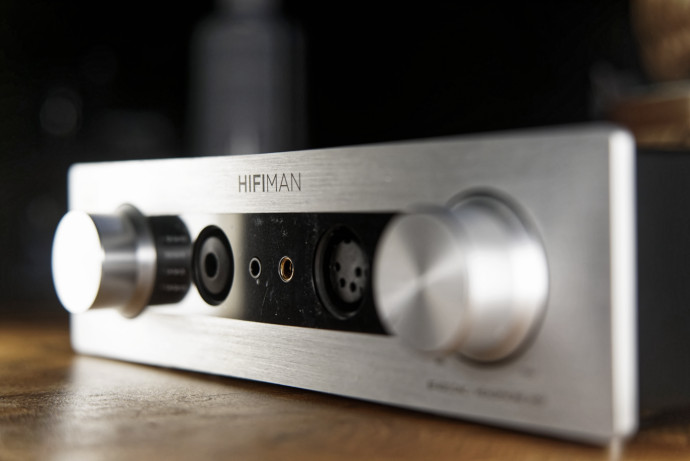 And yet, the first time I plugged the HiFiman EF400 I found it utterly disappointing: dry sound, flat signature, thin lows… Everything sounded wrong to me, so much that I left the DAC on its own for a few days, mentally labeling it as "bad". Until that day when out of curiosity, I plugged the BeyerDynamic DT 900 Pro X, and was completely blown away! In fact, if the Sennheiser HD800S was one of the worst pairing I got with the Amp – trust me, I tried time and time – while the Beyer was one of the best. If I had stayed with the Senn, I may have never given the EF400 a second try, but luckily, if I may say, the DT 900 was quietly hanging around, waiting to find its new partner. To sum up: HiFiman + Sennheiser = Meh / HiFiman + Beyerdynamic = Wow
So much that I had to check twice if I did something wrong the first time, the duo outputting one of the finest performances I ever heard in this price range. Deep bass, smooth mids, exceptional layering, and the holographic soundstage, usually found on high-end gear, that completely immerses you once you wear your headphone. The DT 700 Pro X is a good match too, but since the DAC is intended for sedentary use, I preferred to keep the open-back version, the all-around solution.
Paired with the Beyer, I was amazed by how well it sounded, even with a source as crude as Spotify. This was especially true with dynamic, bass-hitting, tracks like Zulu from A.D.H.S, where some drums seemed to pop up right behind my ears – I like that. It's precise, dynamic, and never harsh, even with bad recordings – but good recordings are just amazing. I tried a few well-recorded tracks, like Dance Naked Under Palmtrees –  Mo'Horizons, or Baby I'm A Fool from Melody Gardot, and the EF400 was simply brilliant.
Compared to the SMSL DO200/HO200, which I still use to this day, it's a different experience, with some improvements – a more natural approach, especially on vocals – and some drawbacks – the DO200/HO200 remains undefeated in terms of dynamic range. It's still a very nice experience and for bass-lovers like me, the HiFiman EF400 offers exceptional bass control; thanks to its raw power. I could easily drive my old Audeze LCD-X and reach the deepest notes, at low to moderate volume, and as promised, my old HE-6 was correctly driven, through the XLR 4-Pins output.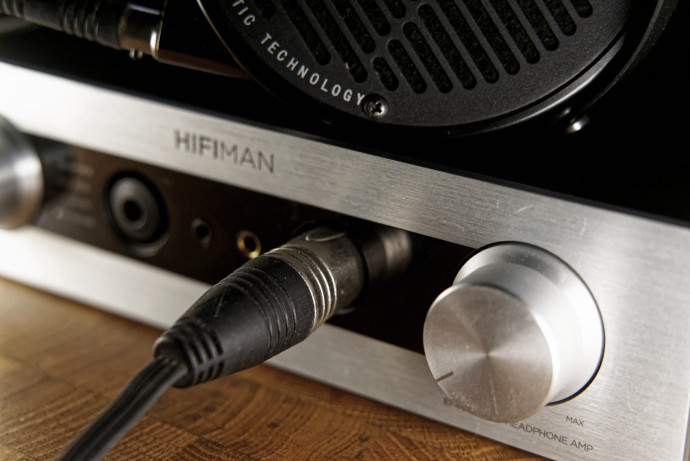 Head to head with my xDuoo TA-30, the HiFiman has a more neutral tuning, with a dynamic, energetic, and lively character. Soundstage-wise, the xDuoo appears narrower, and paired with the DT 900 Pro X, the EF400 offers pin-point precision, with excellent depth – even more, if you choose the NOS presets.
A word regarding NOS and OS, I did some tests and, after a few days of listening, concluded that I… couldn't spot a clear difference. For me, the NOS exhibited a few more artifacts during my listening, adding unwanted "cracks" and "noise" at random moments, so I mostly use the OS mode. But, in all honesty, for me there was no real difference, so you better try on your own.
As promised in the product sheet, the HiFiman EF400 is absolutely dead silent, even with super sensitive IEMs like my Onkyo IE-C3, or the FiiO FD7. To be sure, I tried various sources to check if EMI shielding was okay too and 99% of the time, I was pleased to hear the same pitch-black background. As I said, I had some parasites, but those were not ground-related, and once I rebooted the device, everything went clear.
Last but not least, I did some comparisons between the single-ended ports and the balanced one. The brand recommends choosing the 3.5mm and 4.4mm Pentaconn to drive high-sensitivity in-ears, and stick with the 6.35mm and XLR 4-Pins for low-sensitivity headphones. So I did the opposite, see how the amp behaves, and… quite frankly, it works well.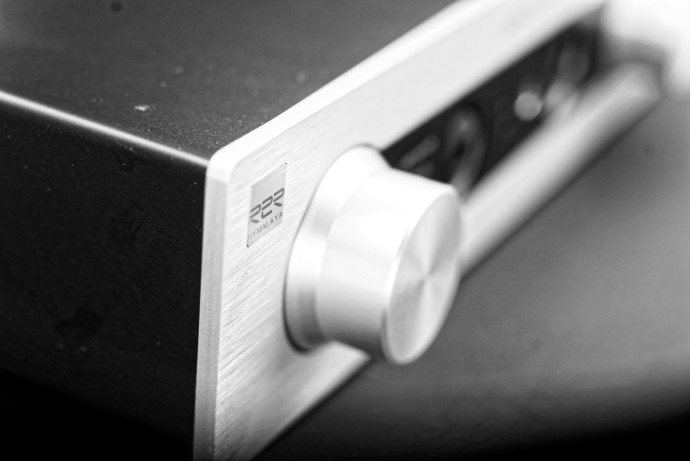 First, plugging the Beyer into the 3.5mm output, then the 6.35mm one really makes a difference. Bass goes deeper and the soundstage seems wider when using the small port, at the expense of sheer power. On the other hand, I couldn't spot a real difference between the 4.4mm and XLR 4-Pins, both remain the go-to options if your headphone supports balanced inputs: this was especially true with dynamic, bass-hitting, tracks like Universal Consciousness from Charlotte De Witte, where some kicks seemed to pop up right into my face.
Finally, I tried the line output of the EF400, plugged into my desktop speakers, the old but mighty KEF LS50 Wireless. A very good idea since, in the end, the DAC turned out to be much better than the KEF one, Both in terms of resolution and tonicity, my subwoofer suddenly turned alive.
A superb device from start to finish.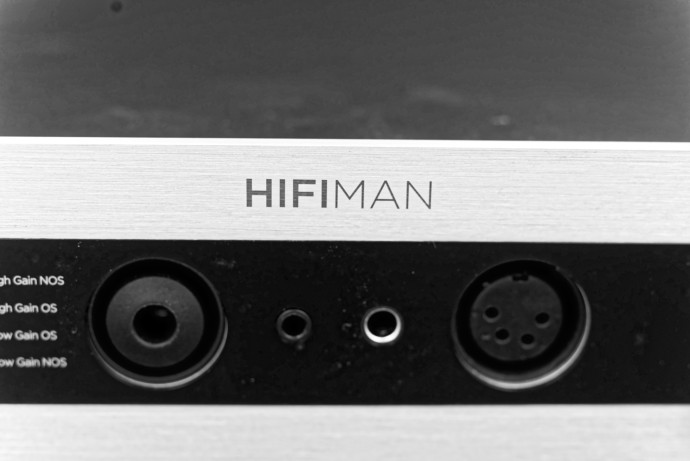 Tonality
Highs: clean, almost dry, but O so good. The HiFiman EF400 avoids the classical upper-mid boost and goes straight to your ears, with no trickery, ever. If that could have sound a bit harsh, I never encountered any sibilants nor aggressiveness during my listening sessions, even on sensitive headphones like my Onkyo. None of that was found on the DAC, fortunately, and difficult electro tracks such as Naive response from Daniel Avery never scorched my ears.
Good test track : Roscoe – Beyond the wizard Sleeve – Midlake
Mids: open and linear. Vocals and acoustic tracks were an easy job for the HiFiman EF400, even more once paired with a good headphone. The sound stage is wide and voices glided easily into my ears, especially paired with the Audeze LCD-X. Yet, I preferred the DT 900 Pro X with this DAC, as some good pairing occurred, giving me the right amount of details and a wide soundstage.
Good test track: Between a smile and a tear
Bass: deep and powerful. HiFiman did a terrific job here, and the EF400 was really impressive, especially in balanced mode. I love the toe-tapping bass I heard coming from the mighty box, even more when paired with the Beyer. It reaches the deepest spot, and the more you push, the better it gets, so be careful when you turn on the volume!
Good test track: One man show – Rui Reis Meia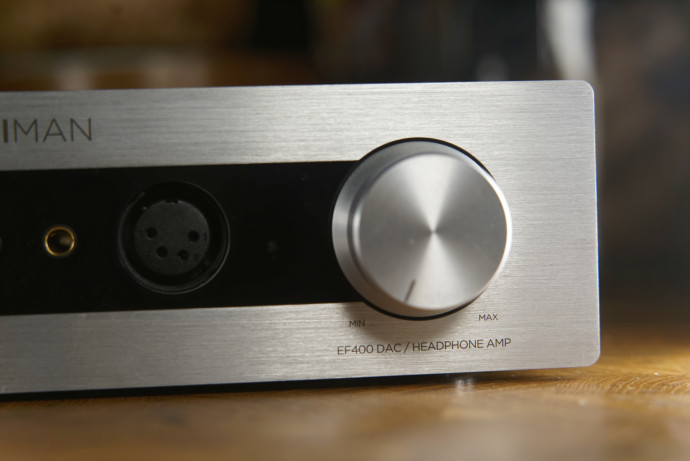 Conclusion
The HiFiman EF400 is a great addition to the vast world of desktop USB-DAC. It's not a device I expected, and out of the blue, the brand completely shook me out of my chair. 
Sound quality is superb, build quality is very good, I/O is excellent and the conception design makes it the perfect companion for your computer, whether you're a MacOS or Windows user. And, if your usual source is a DAP or your smartphone, the USB-C port should offer enough versatility for you to connect.
Long story short, for less than $600, this is, plain and simple, one of the best all-in-one DAC/Amp available at the moment. It's not perfect, but quite honestly, you'd be hard-pressed to find anything else this nice to listen to, in this price range. We are adding the EF400 to our Best Buy list for DAC/AMPs. It's a Recommended Buy Award!
Bravo!