Sound
Honestly, the iBAsso CF01 impressed me sound-wise. It does not saturate the signature of your IEMs and offers a transparent, clarity focused sound.
That is indeed the aim of these audiophile Bluetooth adapters. They are designed to liberate your favourite IEMs from cables and the CF01 does exactly that. The low region is very good as well, quite powerful and punchy. Midrange is excellent, transparent and very clear. Treble is perhaps half a notch recessed, though it is very very subtle. It reflects the headroom of the IEM you combine it with, as it should. Same deal with the instrument separation. No handicap here, either.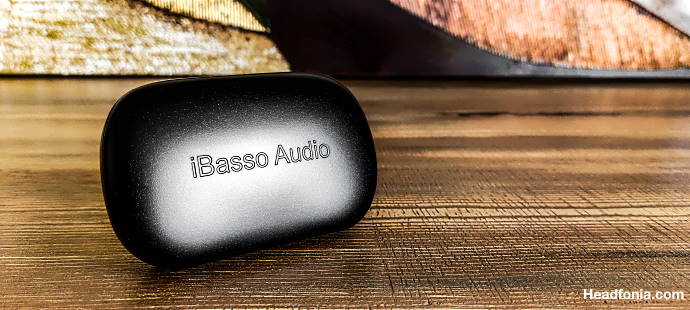 Technical aspects such as pace, rhythm and timing are also very good for the asking price. Note that they are too, heavily dependent on the IEM you combine with it. The CF01 definitely does not feel limiting or insufficient which is really great. Additionally, I've had absolutely no hiss issues.
Pairing with PEARS SH-3U
The SH-3U is a brilliantly capable, technically impressive monitor with a reference signature. If there is any IEM that could slam the problems of one's DAC to one's face, this one is it. The CF01's transparency complemented the technical capabilities of the SH-3U very well. They made quite a duo! Clarity & resolution were very impressive, especially when you think about the fact the CF01's price is almost 1/5 of the Pears' price.
iBasso IT00 Mini Review & Pairing
My colleague Nanotechnos, wrote a first look of IT00 here and he will be publishing the full review of IT00 soon. However, since iBasso sent the IT00 as a bonus to pair with the CF01, let me talk a little bit about it. The IT00 is iBasso's $69 USD graphene diaphragm dynamic driver equipped budget earphone. It is the cheapest member of the IT IEM family but don't let the pricing fool you, it packs quite a punch if you ask me.
iBasso kept it simple. It features a glossy white 2-piece plastic shell, gold-plated MMCX socket and black braided cable. It comes with 9 pairs of tips, 2 replacement filters and a medium carrying case. The earphone shell looks very chic and the removable metal nozzle is a great addition to a budget IEM like this one. The shell is designed to sit snugly in your concha, providing a great fit. Its form factor is on the smaller side and even my girlfriend had no problems with the IT00's fit despite her shockingly small ears.  Frankly, the packaging and overall design is very good for this price range, kudos to iBasso for not neglecting budget IEMs.
Let's talk about the sound. First of all, the IT00 does not sound like a budget IEM and that's awesome. It has this bold and sweet signature. The low end is very powerful and authoritative, the midrange is slightly recessed but not lacking the essential details and harmonics and the upper mids are politely tuned. Treble is energetic, vivid but also manages to stay polite at the same time. Instruments have sweet timbre thanks to the thicker body of the notes. Detail-retrieval is very good for a budget earphone of this caliber. This signature and overall presentation is very suitable for long listening sessions without fatigue. Headroom is not as expansive as some of the higher end IEMs but it manages to give you a decent stage image without any coherency issues. Instruments have enough space between them and are easy to track during crowded passages. Dynamics are also really good for the asking price. iBasso tuned the IT00 very carefully and I am impressed how good it is for just 70 bucks.
IT00 Pairing with the CF01
The CF01's neutral, transparent signature synergies with IT00's sweet signature very well. The combination offers a great amount of detail while staying fatigue-free. The CF01 makes the IT00 a more technically capable monitor, increasing the overall balance of frequencies and making the curve more linear. The IT00's powerful and punchy bass is still intact but its midrange is improved, it is more revealing and resolving with the CF01. Treble is still in the smooth zone while being airy and energetic enough. Overall, I think I know the reason why iBasso sent the IT00 as a bonus to me. They already know that this is an excellent combination and they wanted me and you to know, as well.
After all, for about 200 bucks you get to have a very competitive, versatile and multi-purposed rig!
iBasso CF01 Adapter vs. Fostex TM2 Adapter
They are both great products however the Fostex does not come with a battery inside the charging cradle, which is odd.  The user experience is similar excluding this subject, both have very good sound quality and good Bluetooth chipsets inside. The TM2 offers you interchangeable sockets but you have to buy them first and they're not very cheap. SQ-wise both have neutralish balanced signatures and they are on-par with each other. Both of the devices have excellent technical capabilities. The Fostex's midrange is perhaps a notch more prominent and forward compared to the CF01. They both successfully reflect the IEM you combine it with. If you're just looking for an adapter to liberate your already existing IEMs from cables, I'd go for the CF01.
Last Words
I really like the iBasso CF01. It does exactly what it is supposed to do, without any major issues. It has a battery life that can be classified as good, it has a roomy charging case in which you can store the IEM of your choosing, it has Qi Wireless charging and USB-C support. Oh, and it is IPX5 rated. It has a great silvery-black modern looking design and sits comfortably behind your ear. The only criticism I can think of is that it does not support AptX HD or any of the higher end codecs.
For $149 USD, this may be one of the best adapters available right now to liberate you from cables. Give it a try! To our Recommended Buy list it goes!