In this review we take a close look at the iFi Audio ZEN Stream, selling for $/€/£ 399 .
Disclaimer: iFi Audio sent the ZEN Stream to me to be featured on Headfonia.com, it remains the property of iFi Audio at all time.
iFi Audio
Belonging to the group AMR (Abbingdon Music Research Group), which is one of the largest audio equipment manufacturers in the UK, iFi Audio is a manufacturer of several DACs and amplifiers, as well as other accessories for computer & home audio. We already reviewed multiple iFi Audio products before this one, such as the Nano iOne, the Nano iDSD Black Label, the xDSD, the xCAN, the ZEN Blue, the ZEN CAN, Hip-DAC, iDSD Signature and the NEO iDSD. A lot of these products have entered our recommended buy lists.
iFi Audio has very open and charming communication with a helpful and kind attitude, which makes things a lot easier. At least it's been the case for me. They pay attention to the products of course, but they also pay attention to making you happy and they listen to the consumers, their clients.
The unit we're looking at today is the iFi Audio ZEN Stream. Let's get started.
Intro
I personally have never written about a streamer simply because my experience up to now hasn't been very positive with this type of units.
Often they were incredibly complicated, hard to set up, hard to work with or just overly expensive. I also haven't always had a need to go wireless but times change and so I have two excellent little streamers here with me now. Both will be covered on Headfonia as they are excellent and affordable compact streamers.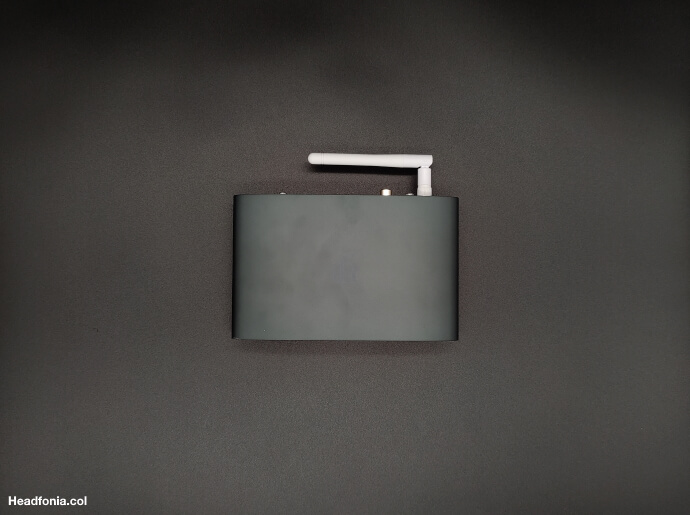 iFi Audio ZEN Stream
You can find the iFi Audio ZEN Stream dedicated web page here: https://ifi-audio.com/products/zen-stream/
iFi Audio is calling this WiFi audio transport "Streaming unleashed", and that's exactly what it is to me as this little unit is incredibly versatile. The ZEN Stream has one simple goal: to send music in a simple way from the Internet or your local storage to your DAC. And that with no loss of quality.
iFi Audio built the ZEN Stream to let you enjoy PCM384/DSD256 via WiFi/LAN. As they say: "Just add your smart device as a remote and away you go." Here's a quick video presentation of the iFi ZEN Stream:
The ZEN Stream is selling for $399 all over the world and for that money you get a nice box with the following inside:
1 x ZEN Stream
1 x Ethernet cable
1 x Plastic screwdriver
1 x Power adapter
1 x Antenna
1 x Instruction card
1 x User manual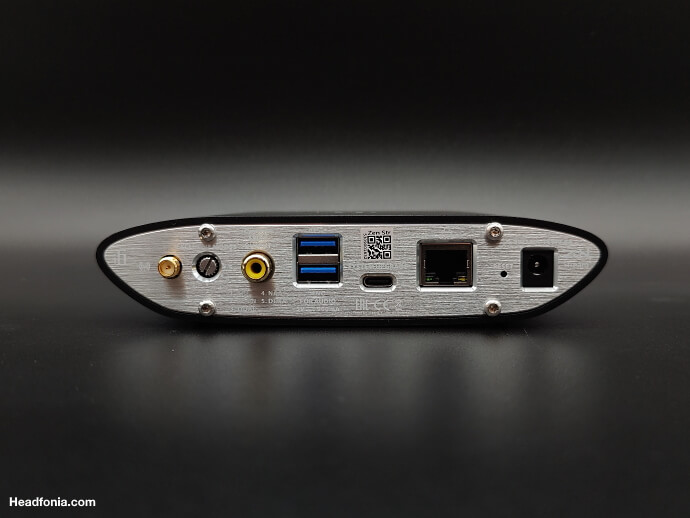 iFi Audio does recommend using the ZEN Stream in combination with their own iPower2 power supply for the best of results. The unit we received also came with the optional PSU which is selling for $59-$69 USD/Euro.
An interesting feature is that the ZEN Stream allows to use it in 'Exclusive' modes. You can in example select to use Spotify only. That way all other operations are shut down in order to deliver the purest possible performance. According to iFi Audio it minimizes 'software jitter' which negatively can impact the quality of computer audio playback. In all my testing I experienced no jitter at all, and it's the minimum to expect from a streamer.
The iFi Audio ZEN Stream is all about versatility and it allows you to stream from the following sources:
Stream straight from Spotify/Tidal apps with Spotify Connect and Tidal Connect
From any DLNA certified streaming app (our own app is imminent!)
Integrated Airplay and Chromecast (available soon) – easy streaming from Apple and Android devices
ROON Ready functionality
NAA operation in conjunction with Sygnalist's HQPlayer software
So the ZEN Stream basically covers all popular services, such as Qobuz, QQMusic, YT Music, J River, Audirvana, Foobar3000, VLC, MediaMonkey and many more. This is simply great and incredible for a streamer at this price level.
We will get into the "usability" of the several of these streaming sources later in this article.
Design & Build quality
The ZEN Stream's design is very familiar as it is part of the iFi Audio ZEN series. It's a very recognizable design and they're all units with a small form factor. Ideally for all of us with an overly full desk or limited space. The ZEN Stream measures 158 x 100 x 35mm (6.2" x 3.9" x 1.4") and it only weighs 578g, or 1.14lbs.
So build quality wise, there really is nothing negative to say about the ZEN Stream unit. Those who are familiar with iFi Audio know that the BQ is top notch and there is plenty of positive feedback to be found online. But also on the inside of the unit, iFi Audio is making sure the quality is great. You get carefully chosen circuit components including discrete, high-grade surface-mounted devices such as TDK C0G multilayer ceramic capacitors and inductors from Taiyo Yuden and Murata. iFi Audio also uses high-PSRR, low idle current, low-dropout voltage regulators with soft start. This according to iFi Audio means maximized efficiency and minimized system noise. The latter being a critical point for all streamers and something that has to be non-existing basically.
The article continues on the Second page. Click here or use the jumps below.
Page 1: iFi Audio, Intro, ZEN Stream, Design & Build Quality
Page 2: Layout & Features, Specifications, Usability Part 1
Page 3: Usability Part 2, End Words