The Fiio BTR3 is one of Fiio's latest Bluetooth devices. Do we like it? Find out all about it now!
Disclaimer: FiiO supplied BTR3 for the purposes of this review. I paid nothing for it. It retails for 79$ and is driven by the AK4376A DAC and Qualcomm CR8675 Bluetooth receiver chip. You can find out all about it here: Portable High-Fidelity Bluetooth Amplifier-BTR3. 
Related reviews:
FiiO BTR1
Fiio uBTR
MyST 1866 Bluetooth DAC
Not sound
FiiO's unrelenting production queue reminds me of nVidia in the late 90s, of which Tom's Hardware asked: 'are nVidia too fast for us?' The difference is that FiiO are fighting a much larger, less proprietary rank of competing products and rivals. 3DfX may have quickly fallen to nVidia, but many companies in FiiO's day are taking pages right out of the FiiO play book and creating fantastic wireless and other products. What FiiO generally do best, however, is consistently one-up their own products, and often in rapid succession. 
BTR3 is their latest hi-resolution bluetooth portable DAC. It supports nearly every bluetooth codec out there, LDAC apparently offering the best performance of the bunch (according to my own measurements and tests).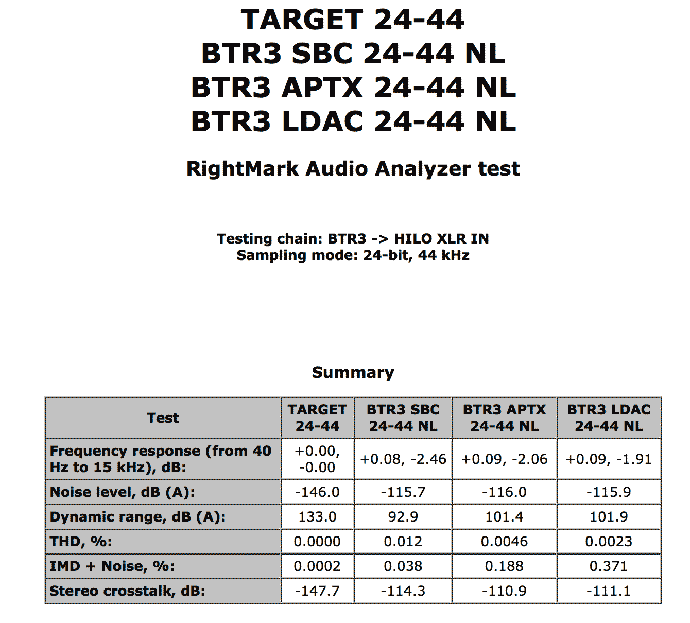 In most ways, BTR3 appears to be better than its predecessors, the uBTR and BTR1. Part of that can be sussed after peeling it from its packaging. It's heavier. It's got a nice glowing logo. It's got more dedicated buttons, and like uBTR, it's a plastic face, which at least to me, alluded to better wireless connectivity. It also charges over USB C. It's clip is thicker, sturdier, and skews less on its hinges than the BTR1 and even less than the uBTR. It's got dual attenuation stages when connected to iOS (and I assume Android), making impossibly small volume steps a possibility.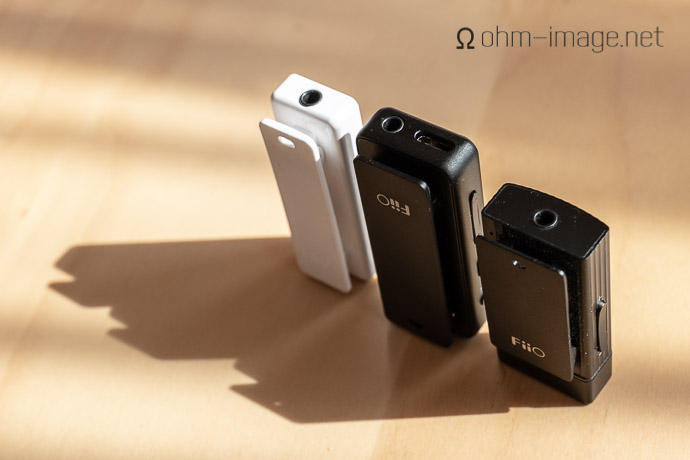 Regarding connectivity, my oft-repeated test revealed that it would keep signal out to nearly 60 metres- as long as you're facing the transmitter and have no skin, fabric, or anything else in between. Unfortunately – and this is is the crux of this review -, the BTR3 loses connection at the slightest provocation. Backpack, torso, foot, hand, picnic table, hammer, glove, finger nail- any of that blocking the line-of-sight means the signal will cut in and out. Turning my back and putting BTR3 in my front pocket, I get a maximum of five metres before signal consistently cuts in and out. Even two metres away, signal cuts out if I walk around a corner. Worse still, I can't move a metre when something – no matter how small – stands between my phone and the BTR3. What that meant in the last month is that at work, I didn't use the BTR3 at all. Instead, I used the uBTR, and when it ran out of battery, the BTR1.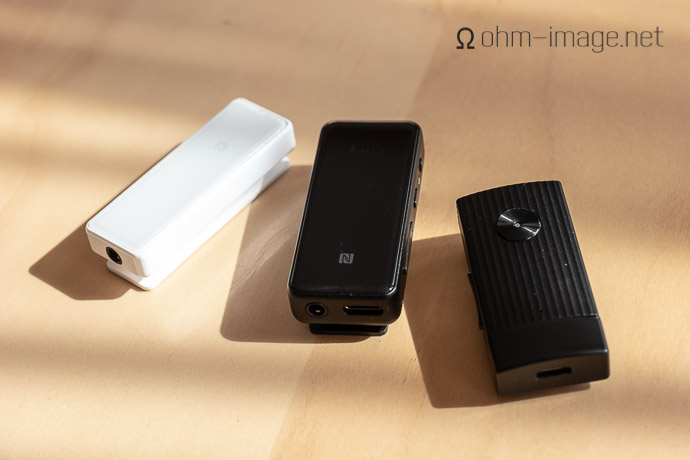 To wit, the BTR3's wireless signal catching capability sucks. 
Another problem – and one I neglected to mention in my BTR1/uBTR reviews – is the backward physical UI. The plus sign raises volume; contrariwise, a long press tracks to the previous song. The same is the case in reverse for the minus. Plus should never move backward and minus should never move forward. This also applies to the BTR1 and uBTR and will be appended to their reviews. Apologies for not bringing attention to it earlier. 
One step forward, two steps back. 
The mic button pauses with iOS. It is snappy and responsive and the mic quality is okay. 
The final UI problem involves the location of the headphone jack and its orientation to the clip. Assuming you clip BTR3 to your trouser pocket, the cable will poke down rather than up, pulling both the cable and the BTR3 at weird angles. It works fine when connected to a belt loop or backpack, but if you're out in your jeans, you now have only one place to plug it without fear of BTR3 falling. Because it forces bending angles, it also puts more stress on earphone/headphone/line cables. FiiO should know this is a bad design. As it goes, BTR3 is the only unit in the series designed this way. BTR1 and uBTR pop the jack from the top with the clip pointing down. BTR3 isn't a phone; a cable coming out of the bottom doesn't make it easier to hold or fiddle. It also makes it harder to connect headphones when using it as a DAC or whilst charging. This is bad design. 
Fortunately, BTR3 gets great battery life. I've found it about on par with the uBTR, which means it will get though an entire day of work. The great proviso of course is that you'll not get far from your desk – or even do much at your desk – without its signal cutting out. 
Sound and more after the jump: