In this article we review the Sennheiser IE 600 universal In-ear. The IE 600 is selling for €699 Euro.
Disclaimer: The Sennheiser IE 600 was sent to us by Sennheiser directly (thank you!), in exchange for our honest review. Sennheiser is not related to Headfonia in any way. 
Sennheiser
Everyone who is into headphones surely has heard of the German Sennheiser. Sennheiser has been active for over 75 years and they are one of the most respected companies in audio. In the past years, Sennheiser has positively surprised us with a lot of top-quality products such as the HD 800 (S), the HD 660 S, the HD 560 and several other HD 5-series headphones. Sennheiser has also been active on the IEM and TWS market and the IE 300, IE 900 and Momentum True Wireless 2 score very well there.
We've of course featured and reviewed many Sennheiser products here on HFN. My personal favorite Sennheiser headphones are the HD 800 S, the HD 650 (on tubes) and the HD 660S. My most used Sennheiser IEMs are the IE 900.
In today's review we'll be taking a close look at the yesterday announced IE 600 IEM: Sennheiser's newest single driver, audiophile earphone. It's positioned right in between the IE 300 and IE 900, and it was written in the stars that this IEM would soon see the light of day. And that time is now!
We've only had the IE 600 with us for a couple of weeks as Sennheiser kept this IEM secret for a very long time. I have spent as much time as possible with it for this review. Before going into the IE 600 review however, I suggest reading up on the IE 300 and IE 900 IEMs first. You can do so here:
IE 600
Here's what Sennheiser has to say about their new closed type IEM:
"For sophisticated audiophiles, the tiniest details count. With the new IE 600 from Sennheiser, a lifetime of listening pleasure starts at an atomic level in the specific materials used to create its ultra-tough earphone housings, while meticulous craftsmanship and tuning ensure an exquisitely natural sound."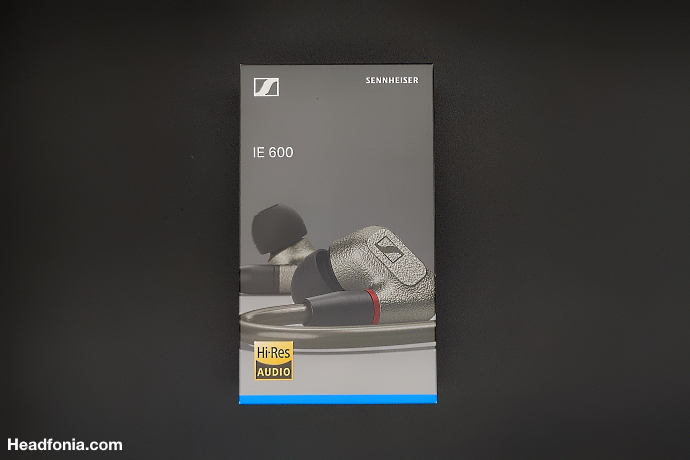 For the IE 600, Sennheiser's engineers utilize acoustic back volume and precision-molded resonator chambers. The nozzle houses dual resonator chambers that are the key to the earphones' high-fidelity sound. Precisely formed to tight tolerances, Sennheiser says these chambers make even the finest textures of a listener's music audible by eliminating masking resonances that – in lesser headphones – can obscure higher frequencies.
Sennheiser chose to use their single 7mm driver featuring Sennheiser's TrueResponse transducer, which we have seen before. This 7mm XWB driver is responsible for the extra-wide frequency range and ultra-low distortion of these earphones. Within the IE 600, this system and the acoustic back volume has been tuned for a tonally neutral, intimate and emotional sound. This – according to Sennheiser – ensures a true-to-life voicing that is especially expressive for vocal performances. The acoustic system has also been optimized to produce a steep bass slope resulting in a powerful yet fast and accurate low-end response. We'll of course go into detail about how the IE 600 really sounds, later in this review.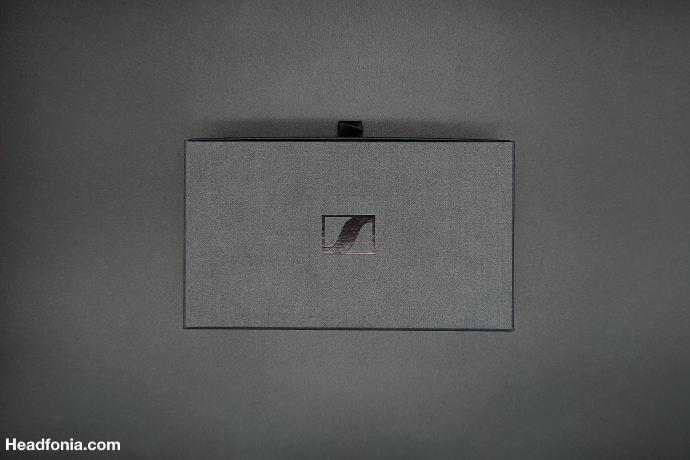 The IE 600 features gold-plated MMCX connectors which are recessed in its housing for greater stability and guidance (just like with the IE 300 and IE 900). To allow the choice between para-aramid reinforced unbalanced and balanced cables (with flexible, adjustable ear hooks), both 3.5 mm and 4.4 mm sizes are included with the IE 600. Two different styles of earbud tips — silicone and memory foam — are provided in three sizes.
For now you can find out all about the IE 600 in this review, as the dedicated web page is not active yet at the time of publishing. Once online I will add the link to the product page right here. I'm guessing it will be something like https://en-us.sennheiser.com/ie-600.
The IE 600 is selling for €699 Euro, putting it in the mid-fi part of the personal audio market.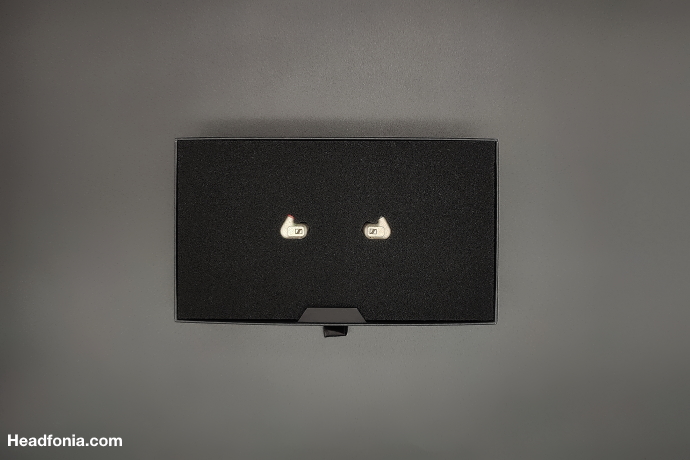 Technical Specifications
Transducer principle:      Dynamic, Extra Wide Band (XWB)
Transducer Size:               7mm
FR:                                          4 to 46,500Hz
FR Characteristic:             Diffuse-Field Equalized
Ear Coupling:                     In-Ear, closed
Impedance:                        18Ohm
SPL:                                        118dB at 1kHz, 1 Vrms
THD:                                      < 0.06% (1kHz, 94dB)
Attenuation:                      -26dB
Cable:                                   Oxygen-free Copper Cable (OFC), para-aramid reinforced, ear hooks: TPU Coated
Connectors:                       Gold-plated, MMCX. 3.5mm unbalanced 3-pin, 4-pin, 4.4mm balanced 5-pin
Weight:                                +-6g/earphone (without cable)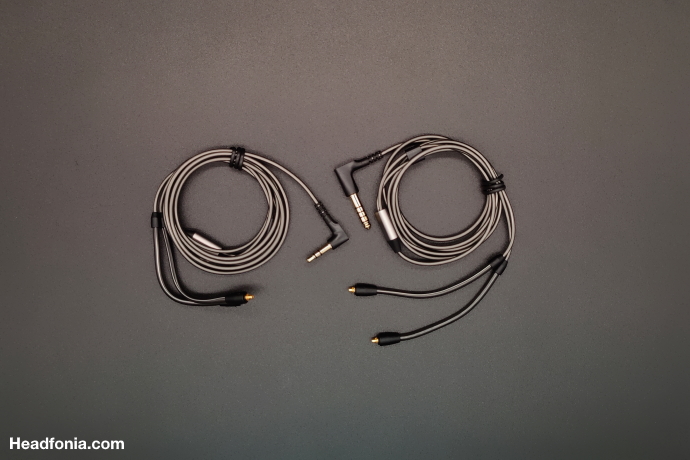 The review continues on the second page. Click here or use the jumps below.
Page 1: Sennheiser, IE 600, Technical Specs
Page 2: Box & Accessories, Design, Build Quality, Cable, Fit, Comfort, Isolation
Page 3: Sound – Intro, General, Classics
Page 4: Sound – Balanced vs Single Ended, Tips, Comparisons, Conclusion