The same packaging as the Auditor. Though the earlier Phonitor (silver version) that we received wasn't packed this way. I guess this packaging is only for the new shipments.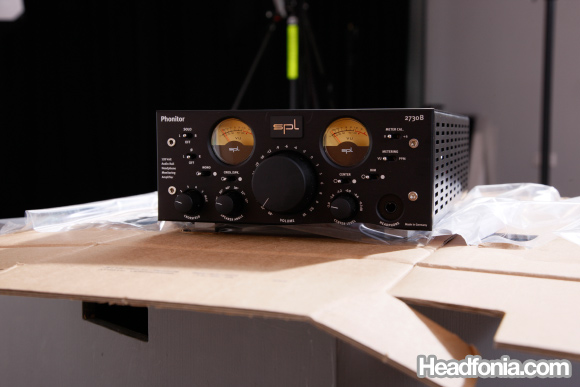 Oh it's a fine looking amp that reminds me of classic sports car dashboards.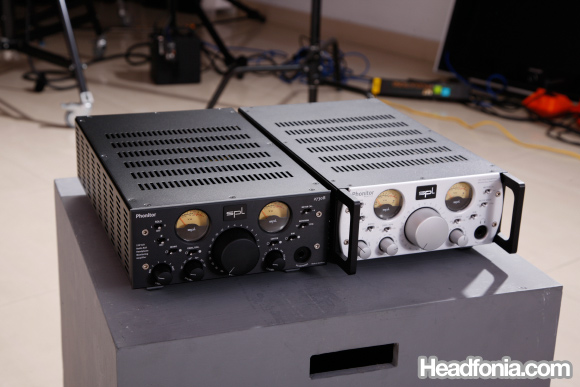 Choose your color. I like the black version better. It's also void of the rackmount-style handlebars in the front panel.
Exactly identical in dimension, if you're not counting the front handlebars.
The SPL Trio: Phonitor Silver, Phonitor Black, and Auditor. The length of the Phonitors are a bit long if you're setting it next to a typical hi-fi CD player. The Auditor, on the other hand, is more of a closer match.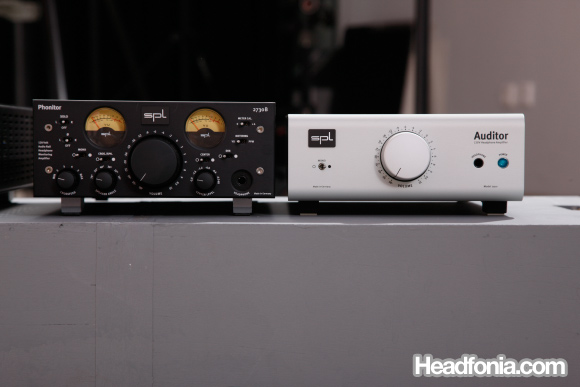 The Auditor next to the Phonitor. Some people like me, would still buy the Phonitor, even if I never use the crossfeed features. Just look at the menacing look of the Phonitor! Let's call it the Darth Phonitor!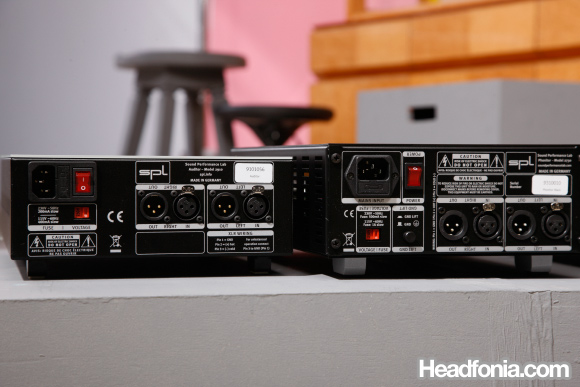 Strictly professional XLR jacks on the back. In and loop out too. According to the distributor, they can work with unbalanced input signals, but I haven't tried it. The Phonitor also comes with a ground lift switch, a feature that SPL claims gives a cleaner, noise-free sound.