In today's article, we review the Amazon Music Hi-Res streaming service, available for €/$ 9.99
Disclaimer: Amazon didn't pay or endorse us for this review, I subscribed to Amazon's Music on my own and enjoyed the 3 months trial offer, as an old customer.
About Amazon
A few weeks ago, we reviewed Apple Music, the streaming service provided by the most valuable company in the world. Today, we are looking at Amazon Music (unlimited HD), the streaming services provided by the fourth most valuable company but owned by the richest man in the world, Jeff Bezos.
Mainly known as the biggest e-shop in the world – every second million of products are sold and shipped all over the world thanks to their service – Amazon is also one, if not the biggest IT service provider. Today, Amazon Web Service is driving almost half of the web traffic(!) and thanks to that knowledge, the company was able to create video and music services in a knick of a time.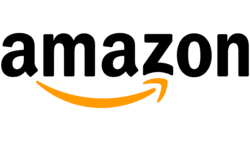 Like Apple, Amazon has some history with music (they are still the biggest CD seller ever) but unlike Tidal or Qobuz, they didn't aim for audiophiles at first. The company just went with the flow and added an extra service to its incredibly versatile « prime subscription ». 
In fact, if you aren't so keen to go the extra mile and get the Unlimited HD subscription, Amazon still includes a basic offer in your Prime offer. An appetizer that led me into the trap of free trial, then paid subscription, etc… 
But, now that I had the chance to try the service over a few months, it's time for a quick review!
A quick view
Compatibility
Amazon Music HD is available on iOS/Windows/OSX/Android. And contrary to Apple's Music service, the App seems to work on almost every Android-powered DAP. 
I tried it on my FiiO M11 Plus LTD, the iBasso DX300, and DX160 with no particular issues. I even put the app on my A&K SE180, thanks to the OpenApp support, and the service worked flawlessly after the installation.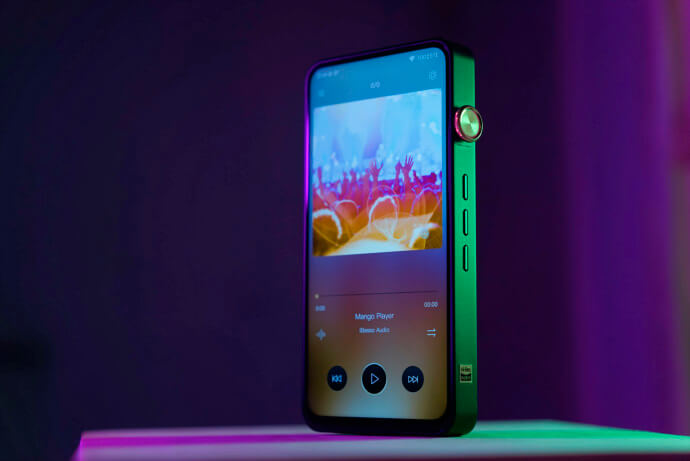 For smartphone users, it's much simpler. As long as your phone supports Android 5.0+, you can install Amazon Music and enjoy the app. Same if you're an iPhone/iPad user, you can get the app, as long as you own at least an iPhone 6S with iOS11 (or 7 if you want Dolby Atmos).
Where Amazon Music differs from Apple's service and leans toward Qobuz is through the autorip option. If you don't want to chain yourself to the service or are/were an avid CD/Vinyl buyer, Amazon offers a digital copy of the album you purchase for almost 80% of their database. This way, you can access all your purchases directly from your app, even if you didn't subscribe to Amazon's service. Pretty neat.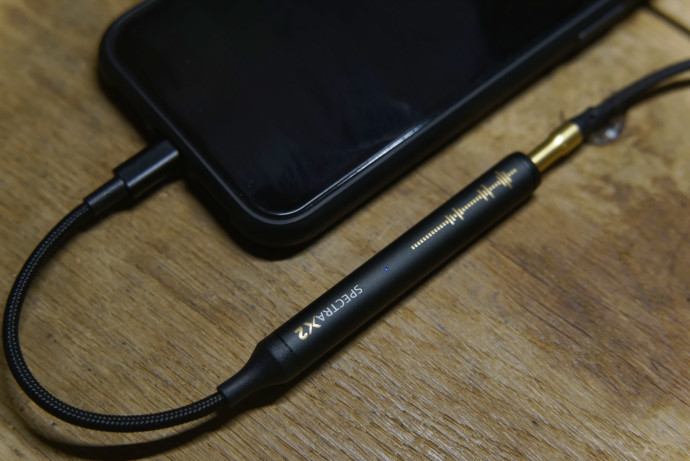 In my case, I mainly used the app on my iPhone and connected the EarMen Sparrow, TR-AMP, and the Maktar X2 through the Lightning port. All of them are fully compatible with files up to 24bits/192kHz (even higher for the EarMen) allowing me to fully enjoy Hi-Res files, when available.
The Amazon Echo Studio
Last but not least, like Apple, the brand also produces its own speakers: the Amazon Echo. And if the small ones just aim to be a gate for Amazon's voice control Alexa, the big Amazon Echo Studio provides surprisingly good performances and even supports Dolby Atmos/Hi-Res playback.
The Echo Studio embeds five speakers (4 tweeters + 1 woofer) and packs Amazon's own DSP. I have two of them at home and honestly, I was baffled by how good they sound for the size, even more for the price. It's better than my Sonos One, but I prefer the Sonos integration overall. 
Yet, if I had to pick one, the Studio would definitely be my first choice if it comes to sound… if you use Amazon Music HD. On Spotify or other « standard » streaming services, the bass can be a bit overwhelming, even if I prefer this type of sound of a mainstream speaker.
Specifications
Lossy or lossless
Depending on your subscription, Amazon Music offers various quality levels for your stream. If you stick to the basic tier – labeled Amazon Prime – you get 2 Million tracks in 320kbps, when the upper tier unlocks 70 million tracks, still in 320kbps. 
Finally, you have the ultimate tier: Amazon HD. 75 million tracks, available in lossless and even Hi-Res (24bit-192kHz). The cherry on top? To compete with Apple Music, this service doesn't cost more than the previous tier!

On iOS, you can switch between three modes by going into the app settings :
Standard: the app will use the least bandwidth, and thus the worst quality (AAC). In this mode, a 3-minute track takes up to 9mo
Best quality: in this mode, the app switch between HD and standard depending of the available bandwidth. HD means that your track is available in 16bit/44kHz, or 846kbps while UltraHD up this to 24bit/192kHz and 3400kbps.
HD/Ultra HD: this is the final tier, where all horses get loose. Stream quality is completely uncapped in this mode and the app allows full hi-res streaming, up to 24bits/192kHz, which translates to 145mo files, for a 3-minute track.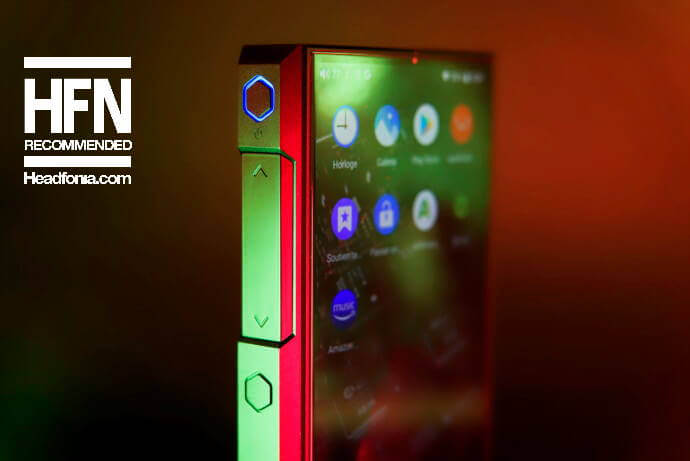 Again, to enjoy the full experience, you'll need a USB-DAC or a DAP. For the latter option, remember to check if you use the latest version of the app to unlock the lossless/HD options. Fun fact, on iOS you'll have to deactivate Alexa word recognition to ensure that your DAC gets the best available quality.
Dolby Atmos and Sony 360 Reality Audio
Finally, a quick note about Dolby Atmos. If you are not a big movie fan or don't verse into home-theater arcane, you can read more about it on Dolby's website. Long story short, this technology allows the music, or any soundtrack, to be object-oriented. The goal? To create a much more immersive soundstage, with multi-dimensional effects for a more realistic experience.
In real life, it's a bit more complicated than that. I own a 7.2.4 Dolby Atmos home theater system, with a top-of-the-line amp+processor, and up to this day, only 2 movies really made me feel like the investment was worth the effort: Gravity and Mad Max Fury Road. So when I discovered that you could get Dolby Atmos effects, with headphones… I was kind of skeptical. But everyone seems to offer 3D render now: Apple Music, Tidal, or even Amazon now.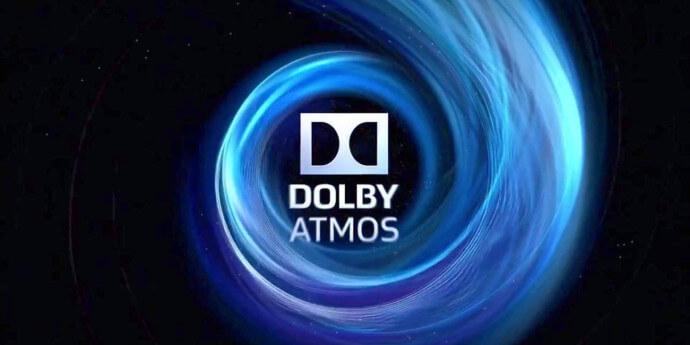 That said, I think that Dolby Atmos is more relevant in the making than MQA for example. If most people won't hear the difference between lossless and lossy tracks – cursed those bad headphones – anyone will hear the difference between regular and non-Atmos tracks. 
The catch? You can only enjoy Amazon's 3D files through the brand's Echo Studio speaker. It works well most of the time, but some tracks sound more like a demo than real music, especially if you put your Echo in a corner. On the other hand, link two speakers in Alexa, and the result will be much more pleasant.
And that's the kind of feel that will induce newcomers into the audiophile world, the "wow" effect. Even though in my own opinion Dolby Atmos' real use is in video games, or movies, more than music, maybe time will prove me wrong. I hope so!
Everyday Use
Once installed, Amazon Music HD behaves like every other music apps, or so. You can browse through millions of tracks, and if I'm not fond of their album highlights, there's no denying that visually it's very eye-catchy.
You have four main sections:
Home, where the app displays albums and tracks recently played + tailored mixes based on your recent listening
Search, here you can browse into Amazon's music library and sort by genre/artist. You can even sort by quality, like Ultra HD or 3D Audio
Library, this is where all your favorites albums, tracks, or podcasts will be found
Alexa, if you're lazy or want someone to pick for you, Amazon's assistant will be there for you. She's mainly useful when you're driving, allowing you to switch between songs without the help of your hand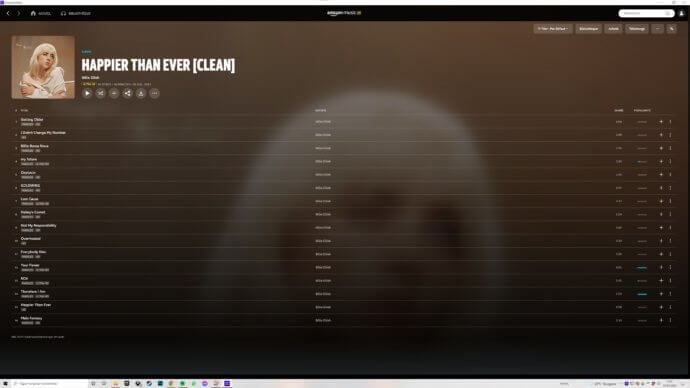 The search engine is pretty accurate, and you usually get the right song right from your first search. In this regard, only Qobuz falls short, as I never understood how their search engine works. 
Amazon being Amazon, when you scroll through an artist or a track from the PC/MAC application, you get the option to "purchase music of the artist" or "purchase the track". If you click on the link, you'll be redirected to Amazon's website so you can buy some music.
Unlike Spotify and Apple Music, you don't get automatic lyrics during playback, but the X-ray function gives you some insights about the track or the artist. The same goes for the radio function, as Amazon can suggest you related tracks and thus, extend your listening session.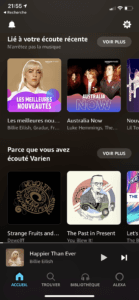 Sadly, you don't get any description nor artist's commentary, and the curated track lists are a bit too dire in my opinion. But most of all, I find the overall design a bit too black/sad. It smells like Spotify, but the fonts overload and over-saturated pictures really strained my eyes over time.
All in all, my personal rating – strictly UI speaking – would go like this: Spotify > Apple Music > Tidal > Qobuz > Amazon Music
The review continues on Page Two, after the click HERE or by using the jump below.
Page 2: Sound performance