Sound performance
For this review, I mostly used my iPhone as a source. With Bluetooth headsets, I always prefer to use smartphones, as 90% of you will pair those headphones with either an Apple or Android device. Even though, nothing stops you from using and high-end DAP that'll embed a Hi-Res Wireless Audio compliant chip, for AptX and LDAC support.
Most files were streamed from Spotify, Qobuz, and, obviously, Apple Music.
Overall signature
Long story short, the Sennheiser Momentum 4 Wireless carries the brand's legacy sound prowess and sounds exceptionally good for a Bluetooth headphone.
Head to head with the Apple AirPods Max, my daily Bluetooth headphone, the Momentum sounds like the old guard: no hyper-processing, tamed lows, and great soundstage, with no help from any DSP. It's just true raw performances, simply pushed by solid transducers and years of sound knowledge.
To be fair, I still consider the AirPods Max above, in terms of overall sound quality, but let's remember that Apple's headphone cost twice as much, with legions of engineers that might earn more in a year, than Sennheiser as a company, in the same elapsed time…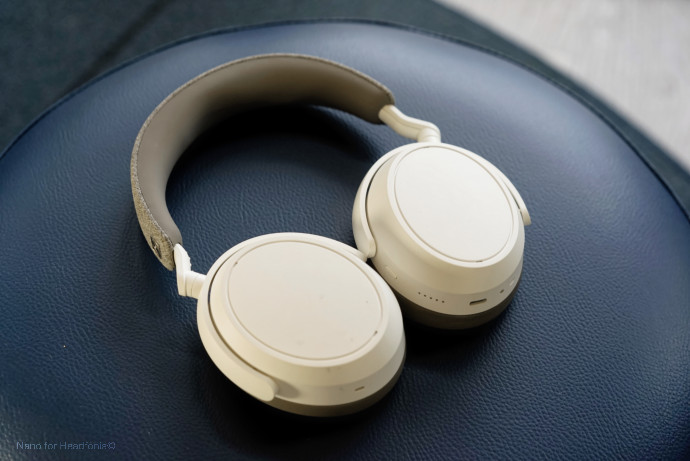 There is no distortion, never, even if you crank up the volume to the max. ADSR is excellent and, compared to popular Bluetooth headphones from Sony, Bose, or even Sehnneiser, the AirPods offer a much better sound experience.
There is a slight emphasis on the upper end of the spectrum, with no harshness, and lows are sufficiently punchy to ignite some life when you push the volume. The soundstage is surprisingly spacious and if Sennheiser doesn't give you Dolby Atmos support, I suspect that some members of the team that worked on this headset might have worked on the – phenomenal – Ambeo before.
Whatever the genre, the Momentum 4 always seemed in control, keeping the voices clear and poised at any time. The dynamic range is excellent, with a rich presentation and superb layering. I was even surprised to hear some micro-details that I previously missed on other Bluetooth headphones, especially in the mid-range.
Over time, I grew even fonder of the Sennheiser. The sharp signature, combined with excellent ADSR and shy, but clean, lows gives a completely different feeling – even more if you're used to Sony, Bose or even Bower&Wilkins latest headphones. The perfect blend of true analogue sound, and modern technology, make the Momentum 4 the perfect Bluetooth headphone, for anyone who disliked the AirPods/WH-1000X overprocessed sound signature.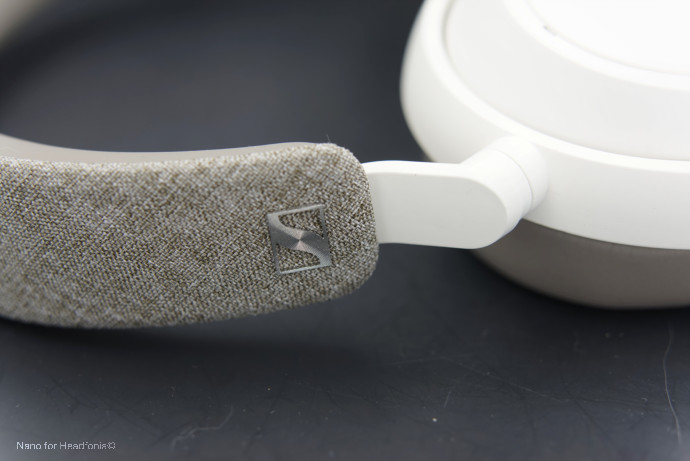 And, if you own an AptX source, I strongly encourage you to use that one instead of your iPhone, as I did prior. If AAC is great in terms of sturdiness – I could move a few meters without encountering any transmission issue – AptX remained a head above AAC. Paired with the FiiO M11S, the Momentum output more details, an enhanced dynamic range, and overall better SQ.
Last but not least, the Smart Control offers you various sound settings if you want to tweak your sound, but doing so seemed to decrease the quality during my testing, so I'd suggest that you keep your headphone stock.
So yeah, it's great probably one of the most interesting Bluetooth headphones available in this price range.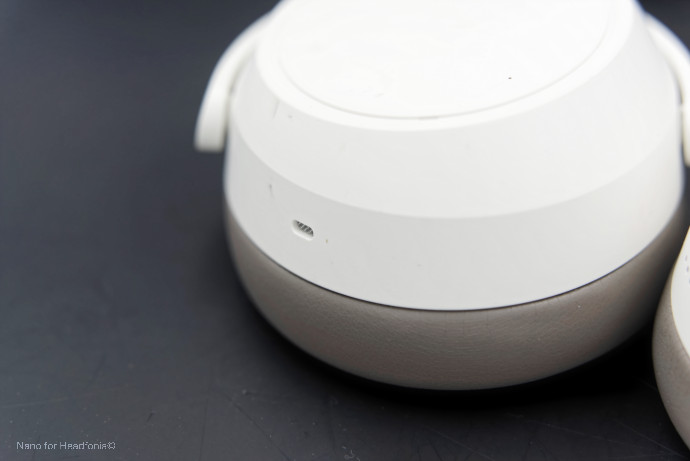 Tonality
Highs: clean, sharp and acute. The Momentum 4 Wireless highs are impressive with great decay and zero distortion. Add a wide dynamic range, no sibilants and you end up with a render nothing short of amazing for a Bluetooth headphone. Definitely the selling point of this model.
Good test-track: Speaking of the end – Lapsley
Mids: transparent and natural. Mids are well-balanced and voices sound clear in any configuration. Be it jazz, pop, or even heavy metal, the Momentum 4 offers performances on-par with its wired sibling. Voice lovers will be filled, and so did I.
Good test-track: San-Francisco Street – Sun Rai
Lows: a bit shy, but so much potential. This isn't a headphone for bass-lovers, who'll find the Sennheiser a bit too conservative, with a lack of low-mid, even at high volume. But, on some tracks, you'll be surprised to hear that thunderous roar, even if a bit distant, showing how deep the driver could reached, if tune differently.
Good test-track: Long life – Alto Palo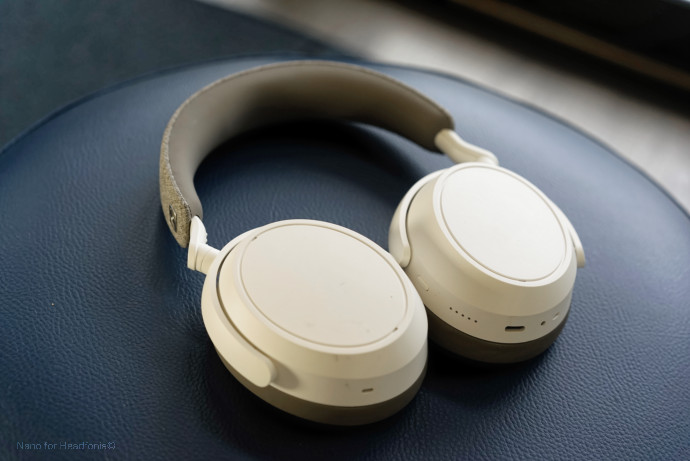 Conclusion
The Sennheiser Momentum 4 Wireless is a great Bluetooth headphone, plagued by some software issues. And that's a shame because sound-wise the headphone could easily be one of my favourite ones in this price range, even against some of the most famous models.
On top of that, if the new Sennheiser/Sonova association seemed to save on materials – less metal, more plastic, which is kind of a bummer for me – the end result is one of the comfiest headphones I had the chance to try recently. But with one of the worst ANC, I ever used.
So yeah, it's an ambivalent headset, that seems a little too undercooked, but if sound and comfort are your main buying point, you can't go wrong with this one. Just be prepared to wait for the OTA update on your phone.