Sound performance
My main sources were: iBasso DX300 / Shanling M6 Pro 21 / FiiO KA3. Trusted sources from trusted brands that I used extensively for the past weeks/months.
As usual, files were played from either Apple Music / Spotify or my own music library. Some tracks will be highlighted, just so you can try them home too!
Overall signature
So, how does the Shanling ME800 fare compared to the ME700 or AE3? Pretty good actually, but that was to be expected.
In fact, hooked to the DX300, in balanced mode, the ME800 sounds a lot like his sibling, with an additional layer of finesse. The dual-woofer system was a definitive improvement and properly driven, the new in-ear is even more dynamic than the ME700. On tracks like Loungefunk from Chop Juggler, the lower range sounds more lively, more natural, delivering a warm and full note structure.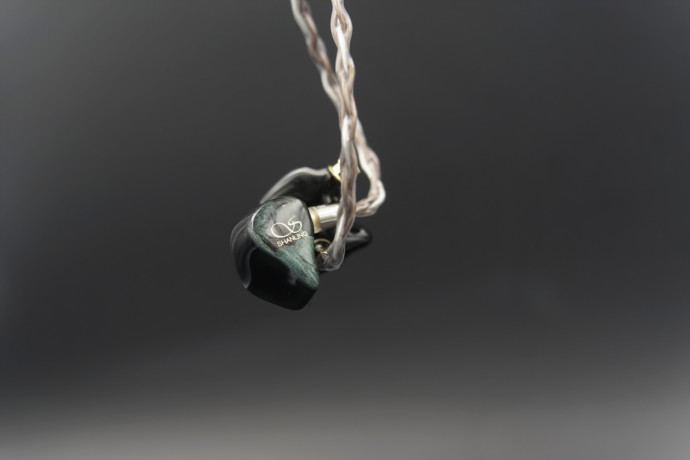 Bass remains superb. It's fast, pure, and dwells deeply into my eardrum, without overpowering the rest of the spectrum. It's a cool rumble until you crank up the volume and get slammed by the sound pressure, output by those tiny drivers. Like an electric-assisted turbo-engine, it revs from start to finish, and if you get subtle, but deep bass at low volume, it gets better and better each time you turn up the volume. Quite addictive, but a bit risky for your ears!
Voice clarity is excellent and, as with the ME700, distortion levels are minimal. Add to that increased sensitivity – 112db VS 106dB – and there is an immediate sense of fullness as soon as you start pushing the volume. That if you get a solid DAC/AMP or DAP, of course, I tried them on my MacBook Air headphone's output, out of curiosity, but the end result was… disappointing at best. 
Paired with the FiiO KA3, to see how they'd cope with a "simple setup", things were much better. Bass was back on track, highs were astute and most of all, the soundstage opened up, giving me back the 3D/holo effect that I praised the ME700 for. Even if head to head, on a daily basis, the difference isn't striking with high-quality sources, like the iBasso DX300, it's mostly discernible.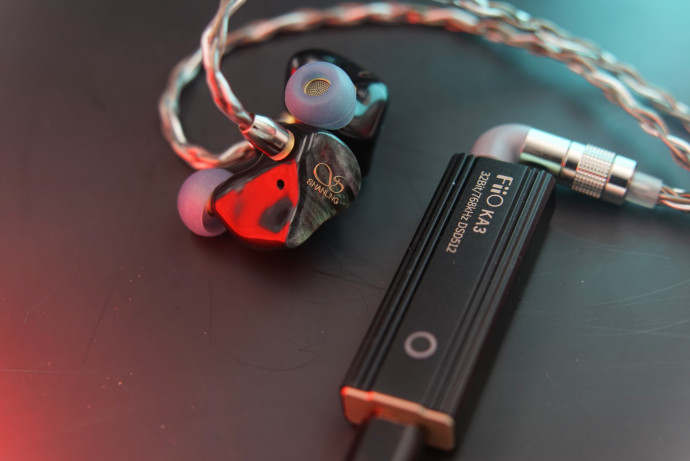 On the long run, it's a very balanced IEM, one that carries you through your musical journey and leaves you in a better shape than you were when you embarked. Okay, it's terribly demanding with the source, but when it hits, it hits right, and when you least expect it, knocks you out.
This happened to me on Rock You from Dirty Loops (an underrated band that you MUST listen to right this moment), hidden in one of my review playlist, the ME800 completely blew me away on this one. The lead singer seemed uncannily closed, the drums simply popped out of my ears(drums) and the two drivers pushed the bass lines up to new heights. 
And, on that moment, I felt the difference between the ME700 and the new ME800. The upgrade, if not instantly palpable, was real. Does it justify the €/$200 difference? I thought no out the box but after a few days of listening… I'd say probably yes today.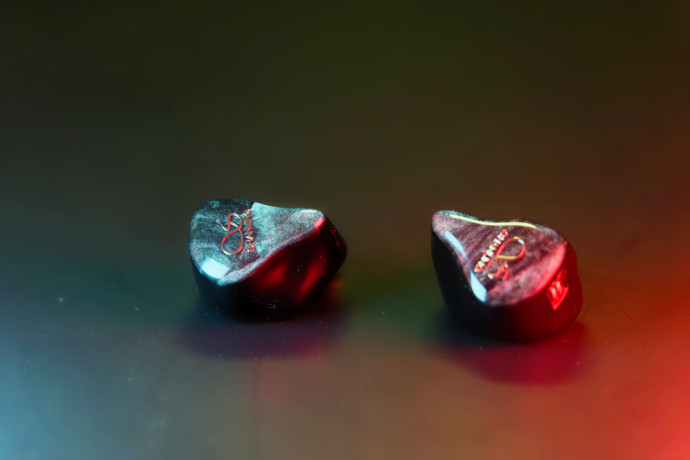 Tonality
Highs: crisp and clean. As usual with Shanling, there is a slight emphasis on highs. Nothing to be afraid of, unless you activate the "2" tuning knob, that suppress the regular roll-off after 8kHz. Doing so will lead to a more dynamic sound, but way too hissy for my ears – almost ear-piercing. Otherwise, the dual BA drivers offer low distortion, great ASDR and, once properly driven, a rich presentation with refined trebles.
Good test-track: I gotta keep Dancin'(Keep Smiling) – Carrie Lucas
Mids: full and spacious. Obviously, the wide soundstage, paired with the hybrid design and clean mids make for a very pleasant experience. As usual, Shanling's done an excellent job in this regard: voices are bliss, and the IEM can fully immerse you, in just a few second, with a good source, of course.
Good test-track: Metroma (Jody Wisternoff & James Grant Remix) – The Sei
Bass : spotless. As usual, the lows are the pillar of all the great things that happen upfront. The bass is impressive and the more you listen, the more you get hooked. Proof that you complex engineering can surpass the need of a big diaphragm, the ME800 really shines here and overthrow the previous model. The more you push, the better it gets!
Good test-track : Alternate Realities Pt. 1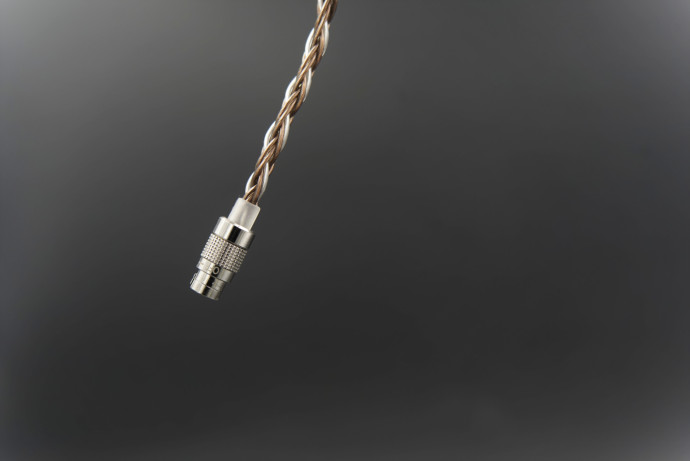 Pairings
Shanling ME800 + iBasso DX300: the master. If you want the best sound and don't want to go cheap, the DX300+ME800 is a sure choice. You get streaming services, great sound quality, powerful bass, and all the luxuries, with the only drawback being that you have to carry a larger-than-usual device. A player that won't fit in every pocket, but it's worth the hassle. 
Shanling ME800 + Shanling M6 Pro 21: made to work. Shanling players have become better and better over time, and in my opinion, the new M6 Pro 21 is one of the best player in its price range. If you want to get good sound on the go and don't want to break the bank, the combo is a sure choice, Shanling offering a delightful package, with a balanced output, clean bass, powerful vocals, and a beautiful soundstage, that puts you in the center of everything.
Shanling ME800 + xDuoo XD-05 BAL: magic trick. The xDuoo XD-05 BAL may not be a device that I use daily,  but after hearing it back, I really should. It's one of the best DAC in this price range, giving the FiiO Q5 and EarMen TR-AMP a real run for the money. I love the screen, I love its accuracy, I love the design, and paired with the ME800, the whole setup gives that good old audiophile vibes, visually and sonically.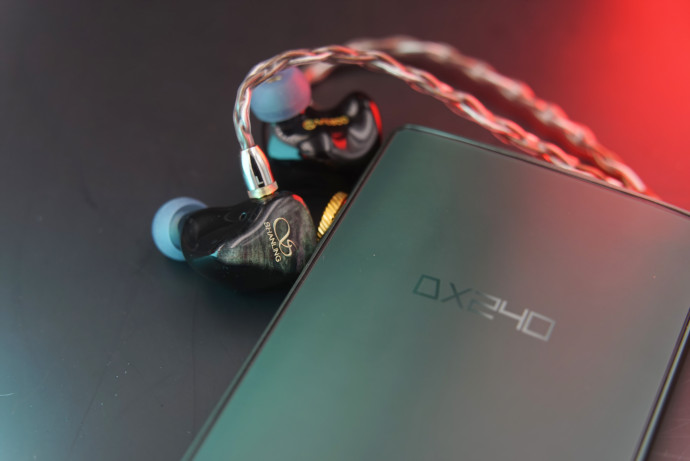 Conclusion
Slowly but surely, Shanling unfolds its plan, enhancing its range of DAP, DAC, and now IEM. The Shanling ME800 might be the most expensive model from the brand, up to date, but overall, it's worth its price. From top to bottom, the end result is simply flawless.
The design is superb, sound is excellent, comfort is perfect, it ticks all the right boxes. The only drawback I could outline was the tuning switches, which didn't align with my personal taste. But maybe you'd like it, I don't know!
Yet, If you want clean lows, velvet voices, and super highs, in a beautiful package, this is the one. I loved it!