In today's review, we'll check the new FiiO FD5, a flagship semi-open dynamic IEM from the Chinese brand. It sells for $299 USD
Disclaimer: the FD5 was sent to us, free of charge by FiiO, in exchange for our honest opinion. You can find it at your local store or the brand AliExpress page.
About FiiO
From its creation in 2007, FiiO has been pushing further and away to become one of the top players. And you know what? After more than 10 years of hard work, I think they achieved their goal as the once unknown brand is now on every mouth and ears.

If the brand began with a simple headphone amp (who owns a FiiO E3 now ?) they quickly evolved into a whole production team, with DAP (M11Pro, M3Pro, M15), amplifiers (Q3, Q5s-TC), and obviously in-ears (FH3, FH7, FA9) like the new FD5 we are about to review. Another win? Let's check it out.
The FiiO Series
FiiO's in-ears range splits into two three different categories:
FAx, for balanced IEMs, like the FA9 I reviewed last time,
FHx, for hybrid IEMs, like the FH7 Berkhan received
FDx, for dynamic IEMs 
So, as usual, let's take a quick look at FiiO's actual range.
FiiO FH3
The FiiO FH3 is a hybrid entry-level IEM. It mixes a classic dynamic driver (10mm Titanium driver) with two Knowles to reproduce the full (hearable) frequency range. Like its big brother, the FH5, gets a good-looking aluminum/magnesium shell, that feels both sturdy and comfy.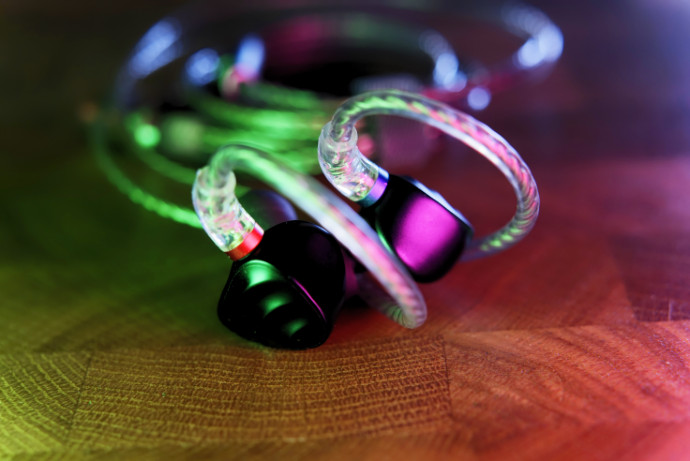 It's an excellent introduction to the audiophile world, and I liked it so much that I put it on my recommendation list.
"Another day, another win for FiiO. Take a good, affordable, IEM, and take it to the higher ground. For the same price. That's basically the story behind the FiiO FH3. […] The Bass is delightful, the vocals superb, and in this price range, there isn't anything that really competes in terms of comfort/robustness/design."
FiiO FH5
The FiiO FH5 is, in my opinion, the best option available in this price range. It's still hybrid but gets more precise transducers and this loveable magnesium-aluminum shell. It's a bit punchy on the lower-end, but that's what makes it lively too. Personally, at the moment I'd go with the FH3 instead of the FH5, but you should try both to get your own personal opinion.
Berkhan reviewed them, so here is an excerpt of his review:
"The guys at FiiO know how to improve themselves in this very crowded IEM market. They get better with each new product release, and they have finally presented a product which can be regarded as a serious in ear for audiophiles."
FiiO FH7 
The FiiO FH7 is, again, a hybrid IEM, which follows the same footsteps, carved by the FH5. It looks a lot like the FH5 and FH3, sharing the same shell just in a different color tone, with more drivers and different tuning. It's a tad more expensive, but as usual, the price difference makes a big difference in terms of performances. 
Our boy, Berkhan, even put it in the recommendation list, for good reasons. Another excerpt of his review:
"FiiO have finally managed to create an IEM that sounds correct, coherent, and high quality this time around. And with its 450 $ price tag, it's a wonderful IEM in the Mid-Fi area. I'm sure it will be a fan favorite in this price range soon."
FiiO FA7
The FiiO FA7 is a traditional fully-balanced IEM. It fits right under the FH7, but above the FH5. No alloy shell here, but a very classy acrylic one, with a wave-shaped faceplate. You get four drivers, and a slightly different sound signature, compared to the FH7 and FH5.
Berkhan reviewed this one too and gave good praises, with one little warning: 
"The FA7 impressed me the most until now. The only problem with its sound is the overpowering mid-bass and lower mid-region. Another small dent is the treble extension. Yet, the most impressive part for me is the instrument presentation. That separation and tonality simply blew me over for this price." 
FiiO FA9
The FiiO FA9 is the brand flagship, for now. 3D-printed shell, 6 Knowles Balanced Armature drivers, a whole new 4-way filter, and, most importantly, 3 sound adjustments. All of that, neatly fitted inside a glimmering diamond-like acrylic shell.
I reviewed this model a few months ago, so here is a snippet, for good measure:
"Think of it as the perfect blend of the FH7 and the FA7, but better: the sound stage is amazing, mids are great and all of that is neatly packed inside a cool 3D-Printed box of wonder. Going fully-balanced really did the job and that is one of the best options in this price range."
FiiO FD5
Here comes the hero of the day. The Fiio FD5 is the first semi-open IEM of the brand, introducing a whole new driver and some nice features like a swappable nozzle or terminations, for more versatility.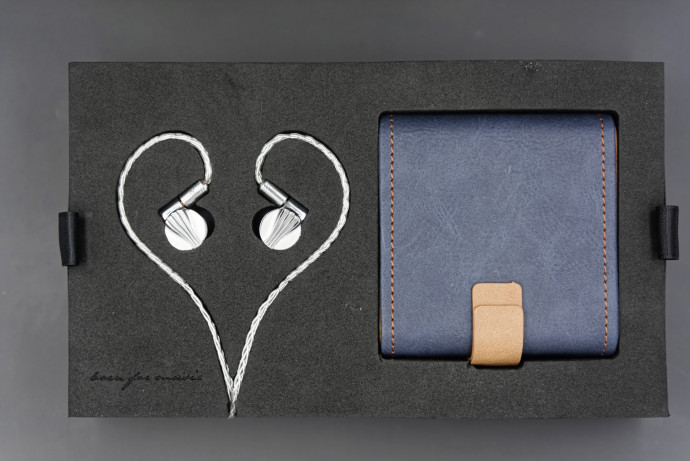 So, with no further introduction, let's see how it fares.
The article continues on Page Two, after the click here