In this article we review the all new dongle-sized DAC/Amp from the Chinese brand, the FiiO KA13, priced at just €/79 Euro/USD.
Disclaimer: The FiiO KA13 was sent to us, free of charge, by the brand in exchange for our honest opinion.
About FiiO
Established in 2007, FiiO has become a powerhouse in the audiophile realm, offering an impressive line-up of affordable and high-quality products. From IEMs, headphone amps, DACs, to DAPs, FiiO has consistently delivered top-notch devices, setting benchmarks for other brands to follow like the FiiO M17, the mighty FiiO Q7, or the everlasting E10K, which has remained on the market for more than a decade now.
An unceasing saga of success, propelled not only by a steady flow of high-end devices but also by the introduction of smart, budget-friendly products. Their latest series of USB DAC/Amps is a prime example—compact dongle-sized gadgets that hark back to the venerable FiiO E5 and E3, first revealed over a decade ago. An expansive range that includes the delightful FiiO KA3, the formidable FiiO KA5, and the diminutive FiiO KA1 and KA2.
And if that line-up already seemed very complete to me, the brand still decided to go a step further with the introduction of the new FiiO KA13. Another dongle-sized DAC/Amp blending features from its siblings, incorporating the new nomenclature and a "desktop mode" directly inherited from the Q7 and M17. Enough to be a new reference? That's what we'll discover today.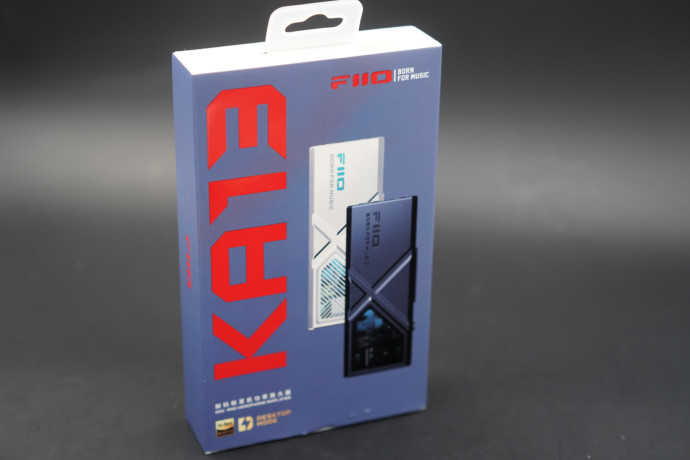 A quick word about Jade audio
Once more, this new product fits in the brands Jade Audio sub-category. A sub-brand advertised as a new quality/price queen. But I'll let the brand's marketing team explain that for me:
"Jade Audio" is a subsidiary brand of FiiO Electronics Technology Co., LTD. It is a stylish, technological, and youth-oriented brand aiming to provide high-quality yet cost-effective audio products with an excellent listening experience for the younger generation all around the world. The entity's Chinese name is derived from "翡声" (Fei Sheng), meaning "the sound of Jade". The name "Jade Audio" conveys our mission towards providing consumers with a crisp and pleasant listening experience while maintaining audio fidelity
As a matter of fact, there are now more and more Jade Audio devices such as: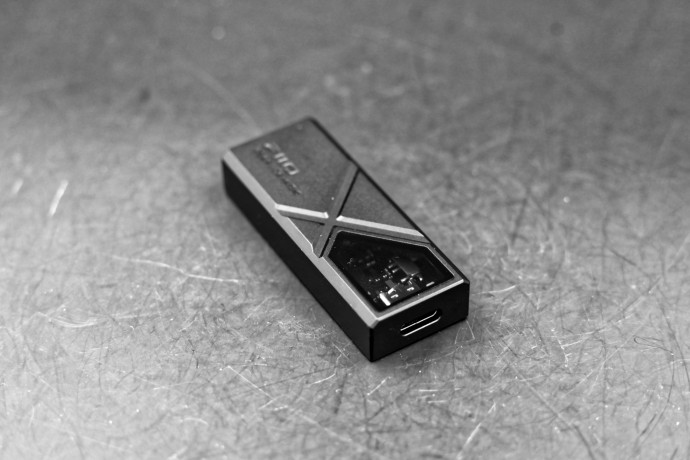 Design & Build Quality
Casing
Like the KA5 we previously reviewed, the new FiiO KA13 shares almost the same dimensions as its little siblings the KA3. End to end, the KA13 is just 56.3 mm long, 22 mm wide, 10.5mm thick, and 18.5g heavy, making it just 2 mm narrower and 0.5 g lighter. than the KA5, but 2mm wider than the KA3. Meaningless to say that unless for the pickiest of us, this is eminently portable.
To those measurements, you can add the USB-C cable, or USB-C to 8-Pin if you're using an iPhone like me (all provided by the brand), and just a few mm on every border if you sleeve the dongle with the pleather case. Thanks to that, the DAC can easily be carried in a jean's pocket, a jacket, or simply stick to your phone if you're ok with QI-wireless charging.
Almost entirely made of aluminum, the FiiO KA13 looks and feels much sturdier than many of its competitors, especially thanks to its unibody design and "aggressive style yet also looking forward" – not my words, those are from FiiO directly. On the upper side gone is the screen found on the KA5, replaced by a glass-tempered panel unveiling the circuit board and an informative LED. Again from afar, you could easily mistake the DAC for a crypto-wallet, or a rugged USB-thumb from Corsair or Kingston, but this is the kind of geeky design that I like.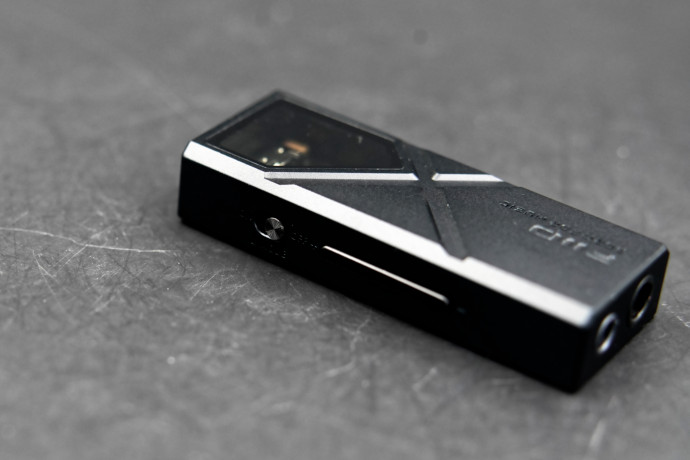 Build Quality
Like every product recently released by the brand, the FiiO KA13 is absolutely flawless in this regard. Black/Silver anodized aluminum, tempered glass at the bottom with the Jade Audio logo embedded underneath, blacked 4.4mm Pentaconn and 3.5mm ports perfectly flushed, all toped by a screwless design that allows everything to look and feel nice to grasp. Truth be told, even compared to the higher-end KA5, I tend to prefer the KA13 in this regard.
In hand, the result is even more impressive, thanks to that slick body and smooth edges. You could definitely drop it, or step on it, and it shall come out unscathed (I don't recommend any of that of course). Same goes for the new "desktop mode" button and volume controls on the side which immediately click the right way, despite being a bit too tiny, and I'm glad to see that more and more dongles like this one now come with those kinds of controls.
All in all, a very solid piece of work, especially considering the price.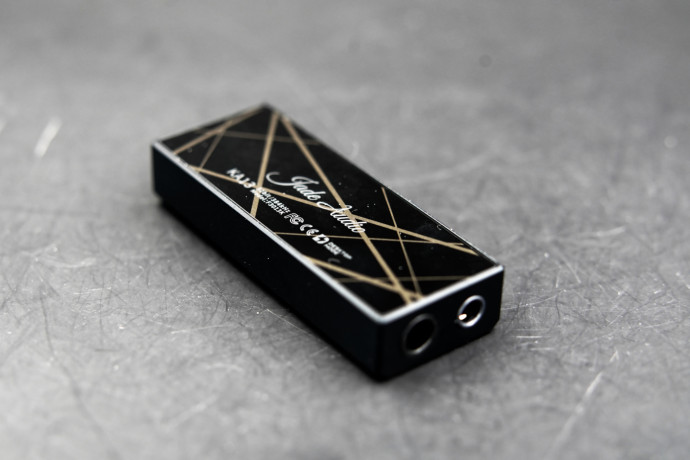 Bundle
Similar to other Jade Audio models, the FiiO KA13 may not be brimming with features, but it still comes with accessories that are often absent in DAC/Amps of a similar price range."
Inside, you will find :
1x FiiO KA13
1x USB-C to USB-A adapter
1x USB-C to USB-C cable (short)
1x USB-C to Lightning cable (short)
A simple bundle but complete enough to cover all and every use. And, in addition, you could also get the cover to protect your new DAC – I got one.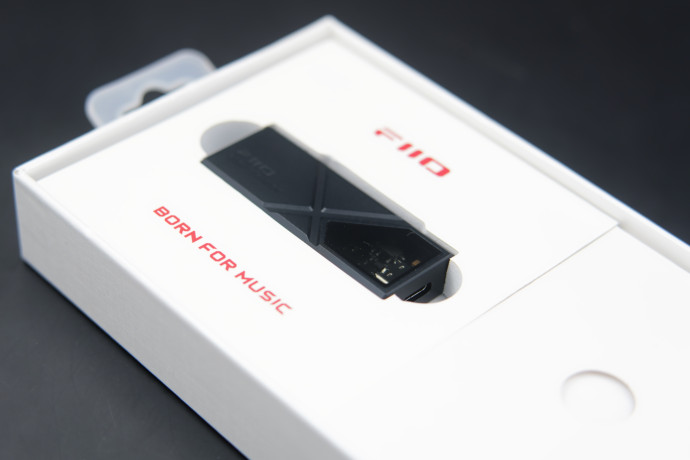 Comfort and Specifications
Daily use
The FiiO KA13 is extremely simple to use.
You plug it into your phone, tablet, computer, insert your headphone jack, and you're good to go. There were no issues with my iPhone 13 Pro Max – FiiO being kind enough to provide an USB-C to Lightning cable – same with my MacBook and computer: each time, the FiiO KA13 was immediately recognized by the source, and music came out almost instantly. On Windows, I had to wait a minute, until the OS got the right driver but after that, it worked flawlessly.
Like the iBasso DC03Pro / DC04Pro, HiBy FC4, FiiO KA5 and unlike every other USB-DAC, the KA13 rocks volume controls allowing you to handle that aspect directly from the device. A feature that should be mandatory on all and every dongle! And if the new DAC lacks the various settings offered by its bigger siblings, the unit is the first one to include a desktop mode rocker, allowing you to unleash its full power.
On the go, it's a pleasant device to use, and the dual headphone output is a true blessing, like the iBasso DC04Pro, that allowed me to test various headphones, even when I forgot my adapters. Just remember that the FiiO KA13 comes with a 3.5mm port and a 4.4mm Pentaconn, so no 2.5mm TRRS here, unless you take an adapter. Extra points for the 3.5mm port that also serves as a SPDIF port (mini-toslink), allowing you to send a fully-digital signal from your phone to a high-end DAC, for instance.
And, last but not least, Android users will be able to fine-tune even more feature such as balance, volume, or digital filters, thanks to the FiiO Music application.
Specifications
Borrowing features from all of its siblings, the FiiO KA13 is kind of a melting pot.
From the KA2, it inherits the dual CS43131 DAC, while from the KA5, it borrows the dual SGM8262 Op-Amp—a subtle variation from the SGM8261. Performance-wise, it strikes a balance between the KA2 and KA5. Although the KA5 could decode PCM streams up to 768kHz and DSD DoP up to 256, the compact KA13 maxes out at 384kHz and DSD DoP 128. Still, this is more than sufficient for everyday use, in my opinion.
As usual, this chip is more of an SOC than a simple DAC, embedding all kinds of features like advanced 32-bit oversampled multi-bit modulator with mismatch shaping technology, or an Integrated GND-centered, Class H headphone driver, helping brands like FiiO to create all-in-one devices, with smaller PCB.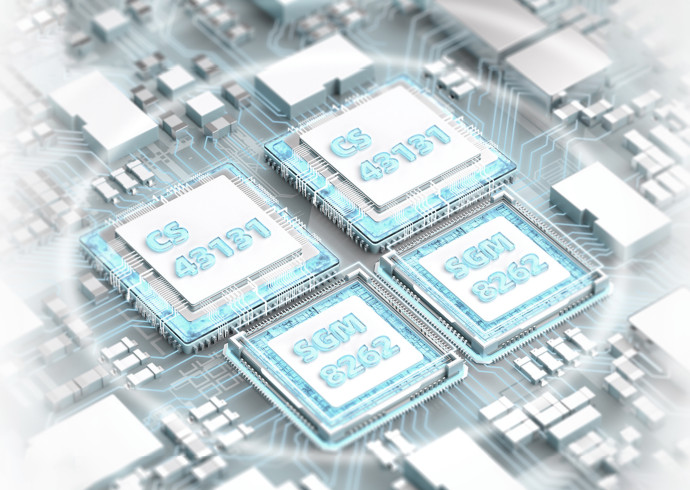 To sum it up, you get:
up to 32bits / 384kHz PCM decoding + DSD256 support
Hardware MQA renderer
-115dB THD + 30mW @ 32ohms
low power consumption, between 6.25-40.2 during playback
Seamless switching between high performance and low power playback
Volume matching of the analog output levels and channel mixing
Already boasting impressive features, the KA13 is now further enhanced by a set of powerful op-amps from SGM, enabling it to deliver even more power than before. Here as the KA2 peaked at 2.2V and the KA5 at 2.9V in balanced mode, the new KA13 remarkably elevates this to 4.2V, or 550mW per channel – enough to drive even the most high-end headphones.
However, if we take a closer look at the specifications, we see that the KA13 remains behind the previous models in some aspects:
THD is 3dB lower than on the KA2 and even 6dB lower in balanced more compared to the KA5
power consumption in standby mode reached 140mA, compared to the 80mA of the KA2 and 110mA of the KA5
residual noise is almost twice higher in balanced mode too
So power over finesse? That's what we'll find out but, before, here are the full specs.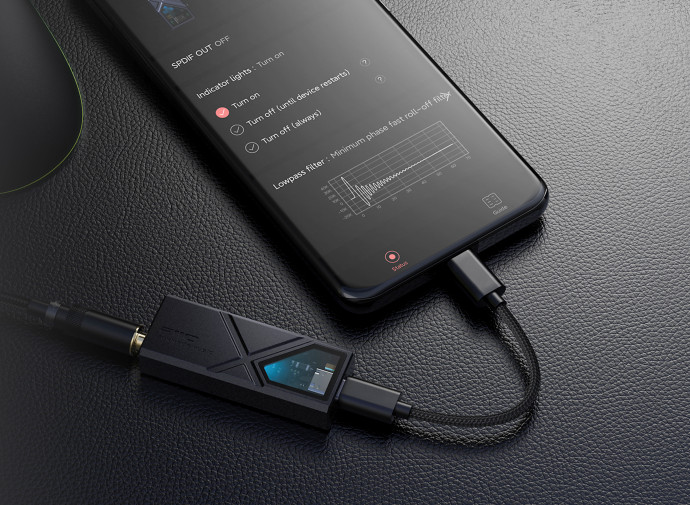 Technical specs
Type: USB DAC
Model: FiiO KA13
Chipset: 2x dual Cirrus-Logic CS43131
Op-Amp: 2x SGM8262
Frequency range: 20 – 40 000Hz
Compatibility: PCM up to 32bit/384kHz – DSD up to DSD256 – DSD DoP up to 128
SNR: 122dB (32 ohms)
Output voltage: 2.3V (single-ended) / 4.2V (balanced)
Output power : 170mW @ 32ohms (single-ended) / 550mW @ 32ohms (balanced)
THD: < 0.0005%
Output impedance: < 1.7 Ohm
Size: 56.3mm x 22mm x 10.5mm (cable included)
Weight: 19g
Socket: USB-C
The article continues on Page Two, after the click here