BEST OF SHOW AWARD
Last year the RAAL headphone won the award, and this year the winner of our Headfonia "Best Of Show" Award is the …..
DCA CORINA
We got to listen to a lot of great gear at the show but the unit that impressed me most is the Dan Clark Audio Corina electrostatic headphone. We haven't gotten the chance to review it yet, but I will try to make that happen. You can find out all about the DCA Corina right here: https://danclarkaudio.com/corina.html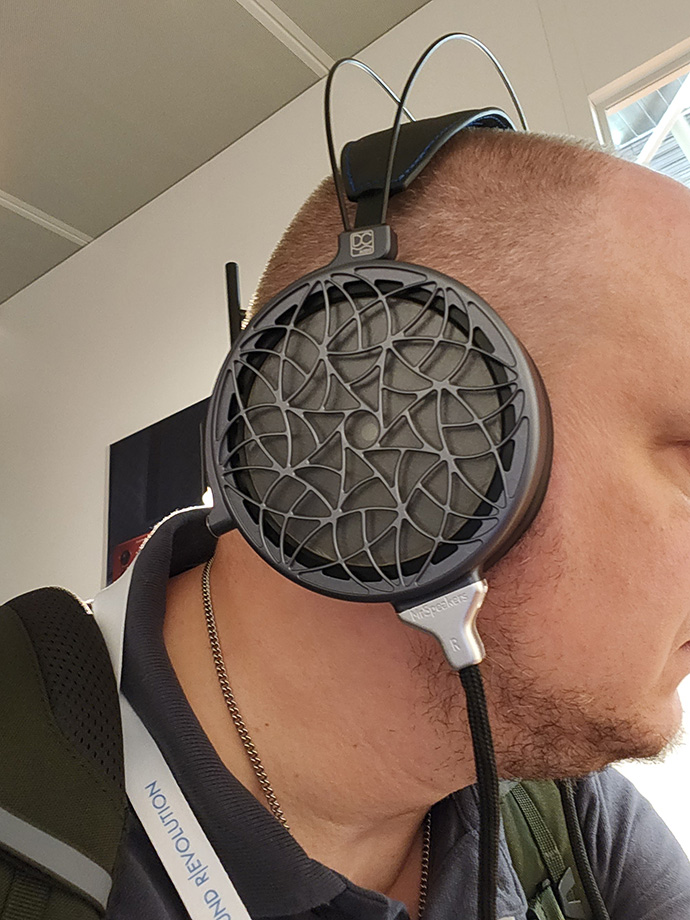 A well-deserved winner!
That's it for the High End Munich show picture report Part 1. Next Thursday Part 2!
Page 1: Abyss to Artistic Audio
Page 2: Audeze to Auris Audio
Page 3: Campfire Audio to Gustard Audio
Page 4: Dan Clark Audio to Erzetich
Page 5: Feliks Audio to Fostex
Page 6: Headphone Auditions Amsterdam to GoldenWave
Page 7: High-End Picture dump
Page 8: Best of Show Award