In this review, we take a look at the new iBasso DC05, an ultra-compact DAC/AMP dongle priced at just €/$69.
Disclaimer: the iBasso DC05 was sent to us, free of charge, by the brand in exchange for our honest opinion. 
About iBasso
Founded in Shenzhen, China, iBasso has been producing DAP, DACs, and IEMs for more than 10 years now. With great success at the beginning – lovely DX50/DX90 – some hiccups in the middle – cough cough DX80 – followed by and a surprising comeback, even if a bit too bulky – DX150/DX220.
Then, earlier this year, the brand gave us one of the best players available in the market, at the moment, the iBasso DX300. A TOTL player, sold for half the price of Astell&Kern equivalent and just a tad under the upcoming FiiO M17, that was so good that it earned my recommendation as Headfonia's top player.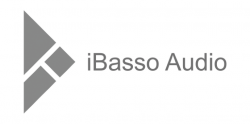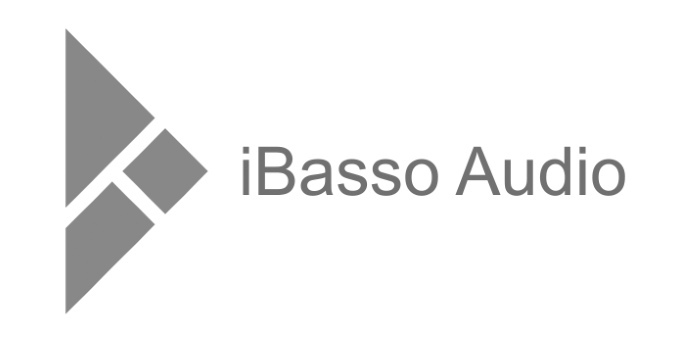 But, the brand is also known for their IEM – like the iBasso IT04 – and their set of usb-key-sized DAC – the DC01 and DC02. The latter came as an excellent alternative to the basic dongle provided with modern smartphones, and a good option for anyone seeking a pocket-sized DAC.
And today, we are reviewing the DC05, an updated version of those DAC with a dual ESS Sabre chip. So real upgrade or simple revamp? Let's put it to the test, shall we?
Design & Build Quality
Casing
If not as small as ddHiFi's TC35i, the iBasso DC05 remains one of the tiniest DACs available at the moment. Physically identical to the iBasso's DC02, the only visual difference comes from the black tone, replacing the silver one seen on the previous model. Like most dongles, it is made of two parts: the body itself, which integrates all the circuitry, and a USB-C plug connected to the main body by a small braided cable.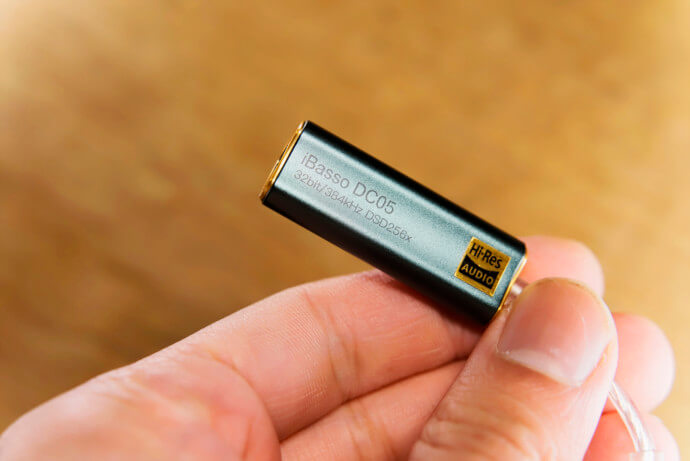 End to end, the DC05 is just 38mm long, 15mm large, and 9mm thick. To those measurements, you can add the 82mm cable, for a total length of 120mm, give or take. Thanks to that, the DC05 can easily be carried in a jeans' pocket, a jacket, or simply keep it connected to your phone if you're ok with QI-wireless charging.
Build Quality
Like every product recently released by the brand, the iBasso DC05 is absolutely flawless in this regard. Black anodized aluminum, golden plated headphone jack, 8-wire braided cable, everything look and feel nice to grasp. No gap, no screws, no loose parts.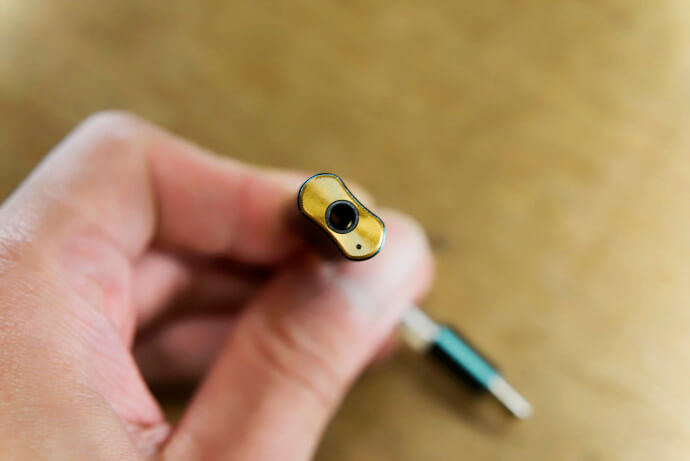 It feels less premium than the Maktar X2 Lightning Dongle, which was heavier in the hand and impressed me with its tubular frame, but the DC05 is approximately four times cheaper, so I'm okay with that. Yet, in the same price range, you have ddHiFi's new TC35 Pro that also made a good impression according to Lieven, so it all about your personal preference.
All in all, it's a very solid piece of work, and it really gives a good impression.
Comfort and Specifications
Daily use
The iBasso DC05 is extremely simple to use.
You plug it into your phone, insert your headphone jack, and you're good to go. There were no issues with my iPhone + TC28i, same with my MacBook. On Windows, I had to wait a minute, until the OS got the right driver but after that, it worked flawlessly.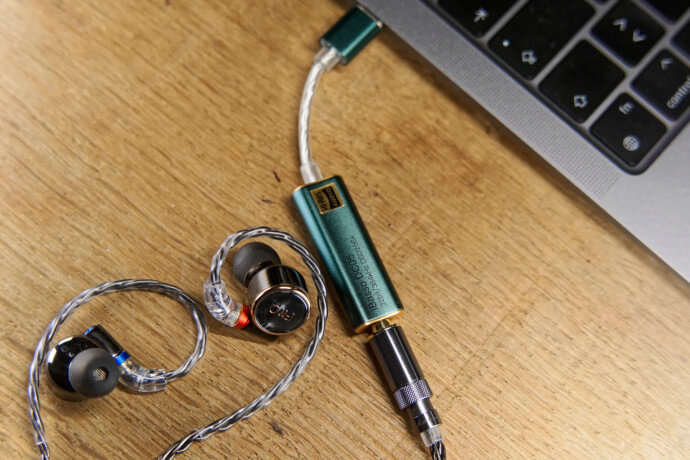 Unlike NuPrime's Hi-mDAC – but like every other dongle-DAC – there are no volume controls on the DC05: everything has to be done from your source directly. Thankfully, for Android users, iBasso has an app that allows fine-tuning things such as gain, balance, or digital filters. Nothing for iOS users, alas…
On the go, it's a pleasant device to use and the extra length, given by the cable, makes it easier to plug/unplug from your phone.
Good job so far.
Specifications
While the DC01/DC02 came with an AKM chip, at the heart of the iBasso DC05, you'll find a Sabre ES9219C. A DAC advertised as a high-performance 32-bit, 2-channel audio D/A converter with QUAD DAC+ technology. And, as a SOC (system on chip) this chip also comes with its own headphone amplifier, analog volume control, and output switch, so brands like iBasso can focus on tuning.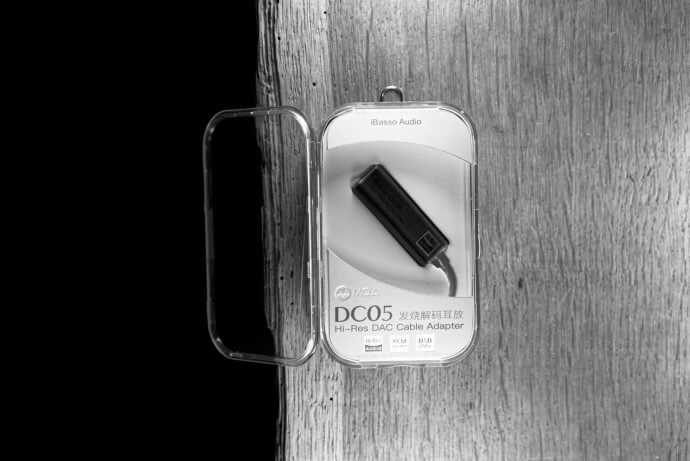 It's a good DAC, with good specs, as you might see:
up to 32bits / 384kHz PCM decoding + DSD256 support
130dB SNR and 121dB DNR 
up to 2.0Vrms into 300ohm
ultra low power consumption
HyperStream III clock
So yeah, considering the size, the iBasso DC05 boasts good numbers and should be able to drive moderately hard-to-drive headphones, on the go. And that, even if it's just powered by a phone, through the USB-C port. The real difference, apart from the introduction of HyperStream III technology, ensuring a low-jitter even with high-resolution files, is the ultra-low THD as the DC05 is now rated at <0.00056%. Very impressive number
For the nerds out there, here are the full specs.
Technical specs
Type: USB DAC
Model: iBasso DC05
Chipset: Sabre ES9219C
Impedance: 0.5 ohm
Size: 120 x 15 x 9mm (cable included)
Weight: 9g
Socket: USB-C
Frequency range: 20 – 40 000Hz
Price: €/$69
The article continues on Page Two, after the click here