Disclaimer: Headfonia is media partner of Canjam Europe / Essen. The community area was "organized" by the Headfonia and Canjam Europe team. Canjam Europe isn't related to the Head-Fi Canjam events in any way, just to make this clear (again). There are Three parts. Two and Three are HERE and HERE.
Canjam Europe 2016
It's the event a lot of European personal audio fans have been looking out for the last few months. Canjam Europe delivered with yet another successful edition, one that went by way too fast. The list with the exhibiting brands again was very long but we managed to get almost everything done over two full days. In total I took about 700 pictures at the show, of which you'll get to see around 200 in this picture report. Because of the large number of pictures, the report will be split up in three parts and it will be published over the same amount of days.
Next to that I'll be naming the Best of Canjam Europe 2016 units for the following categories at the end of the series:
Best inear monitor
Best desktop amplifier
Best portable dac/amp combo
Best DAP
Best Headphone
To Follow
The lighting inside the showroom this year seemed even worse than last year, so I'm not always happy with the picture quality. But on to the – more or less in alphabetical order – photo report!
1 More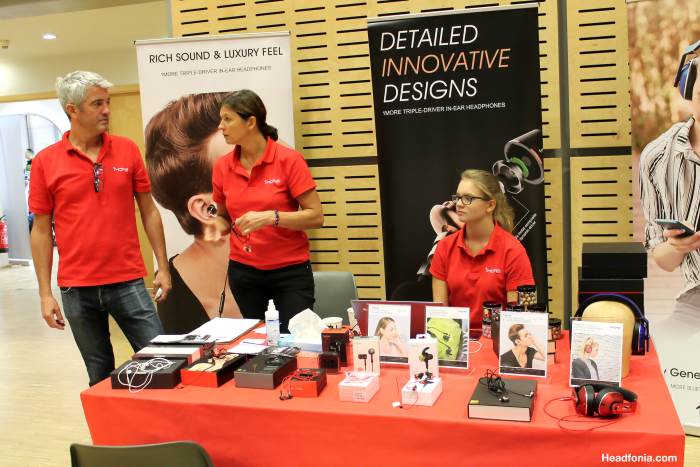 The three-person team brought a lot of gear for just one table and they had one of the best placed table right at the entrance and exit. We know 1 More especially from Paul's 1More Piston Earbud & Voice review but they havegotten quite good reviews for their triple driver inears all over the www. Certainly a brand to watch.
3D-Printing
More and more companies now are in to 3D-Printing their own headphones, or at least parts of it and this "school" has been present the last few years at the show.
After a lot of printing you get these kind of headphones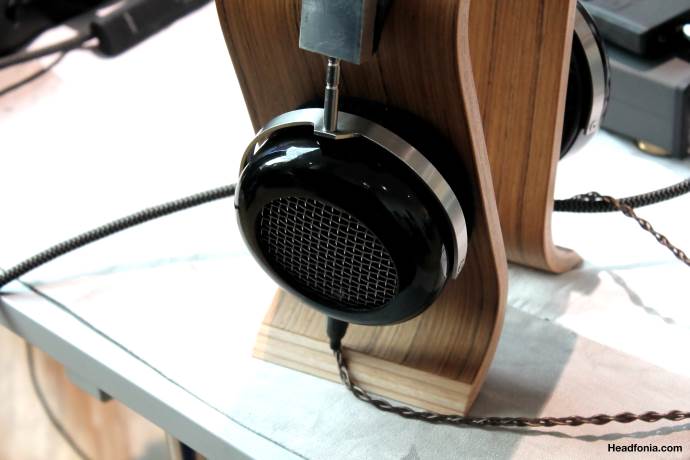 That iBasso DX80 was the only iBasso player I spotted at the show and I'm not surprised by this actually. I have one here for review supplied by Audiogarden.fr and I just can't get to love it. Power to the discontinued DX90!
AAW
The Singapore based Advanced AcousticWerkes was also at the show showing off their universal and custom designs. Their booth was always pretty crowded and I know I sent a lot of people to their stand to check them out. We haven't reviewed them yet but never say never.
Astell&Kern
Almost every booth where portable players were used to demo units was using Astell&Kern music players and that comes to no surprise. While they are relatively expensive everyone loves their sound and design. Count me a fan as well.
Of course the 3XX models were the most popular at the show although everyone at the show agreed the cheepest model, the K70, was one of their best units. Just like we've reported a few weeks ago, here and here. Next to their DAPs, Astell&Kern were also showing the new analog to Digital recorder and the brand new XB10, their latest high quality Bluetooth unit we'll be looking at very soon.
The AK XB10 uses aptX™ HD technology, the latest Bluetooth codec from Qualcomm. 24-bit HD audio that was simply not possible with previous Bluetooth technologies but can now be fully enjoyed with aptX™ HD. Of course they also brought their line-up of universal inears in cooperation with JH.
AKG
Like each year AKG was present as well and this year they were mostly showing of the AKG K812. Did I ever tell you the AKG K414P onear was one of my first headphones? (If you read last year's report, I did 😉 )
We're also working on the Massdrop AKG K7XX review, it'll be online soon if Berkhan finds some time. And of course it isn't a real headphone show if the classic AKG K1000 isn't there
Audeze
Lately it seemed to get quieter around the popular Audeze but the Sine and iSine put them right back on the map. Almost all stands were also using their headphone models for demoing gear. For some reason however I missed the Audeze LCD-4. Or maybe there wasn't one at the show, hmm.
The Audeze LCD-XC and X are two very popular closed and open models but comfort wise these aren't the best. Sound wise however I still love them very much. Audeze didn't only bring their full sized units, they also had the award winning Sine and brand new iSine at the show. Unfortunately I didn't get to take a sample home as they still didn't get any deliveries. At the end of the show on of the isine's right channel also died, no idea what happened there.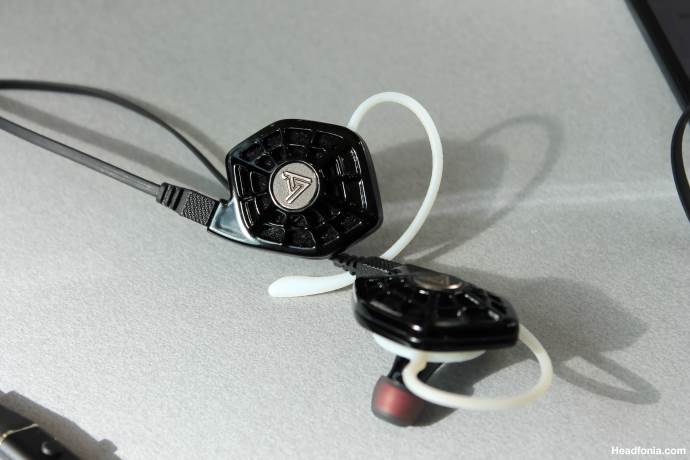 I have to say I quite like Audeze and their house sound, but I never really liked the EL-8 units
Lately Audeze has also been looking to the headphone amplifier market and they showed both the Deckard and the King at the show:
It continues on Page 2, after the JUMP