AudioQuest
I've really become an AudioQuest fan over these last few years. First they had the unique sounding NightHawk headphone and then they made it even better with the closed NightOwl. Ever since I let a colleague of mine listen to it, he's been keeping it with no plans of returning it to me.
The NightOwl, to me, still is the sexiest looking and best sounding headphone though
The DragonFly units are also really easy to use and the sound quality you get from them is incredibly good, the RED version being my favourite of them all. AQ for the moment is working on getting them running with MQA, something that will be possible as soon as you update your DF's firmware. I'll do a dedicated "how to update your DragonFly" article on HFN.
AudioQuest also had some prototypes to show backstage but of course I can't report on those just yet. Just know there are exciting and innovative things coming up from AQ!
Aune
We quite like Aune here at HFN and we've reviewed their gear on several occasion. Aune didn't have the biggest of booths but they sure brought out all of their toys to play with.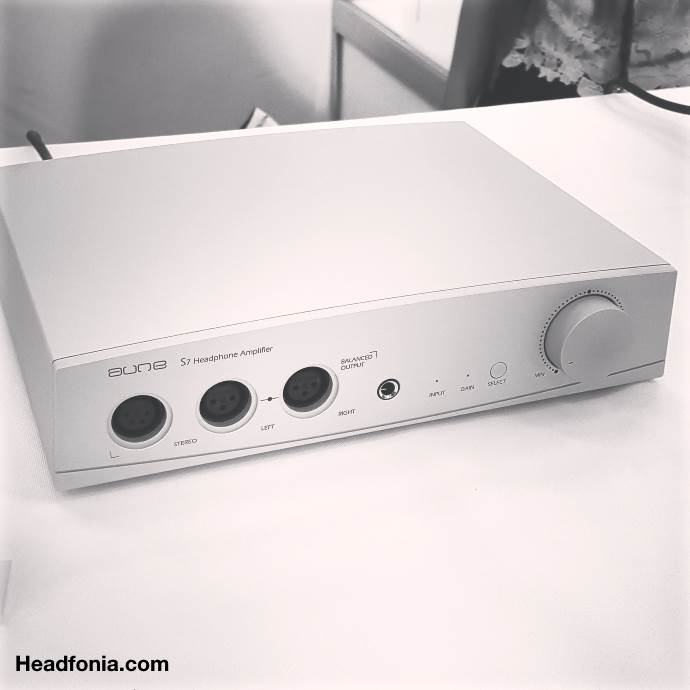 I especially liked the Aune S7 headphone amplifier but the S6 was also at the party. I hope to be featuring these soon on the site
Auralic
I've been a fan of the Auralic gear ever since I first listened to it. Auralic clearly wasn't focusing on Peronal Audio at the show but they did bring their DAC/AMP setup
Auris Audio
Our Serbian friends which you probably know from the HA-2SE tube amp I love so much were also present at the show. Headphone wise they were presenting their newest amplifier called the Headonia. It's a 300B based tube amp and with a name so close to this sites' name, it can only be good.
The Headonia will cost around $6K but it has more power than you'll ever need, even for the HE-6 and it has both a balanced and SE headphone out. It can also be used as pre-amp. We'll for sure be covering the new Headonia here on HFN as it sounded incredibly good with the Kennerton Odin hooked up to it.
Bakoon
Bakoon is another Korean brand and their current technology works really well with orthodynamic headphones. At the same time their voltage circuit handles all the high impedance headphones so you're fully covered. The show system with the DAC-21 and HPA-21 was setup over the Current circuitry. Of course with an Audeze headphone.
Beyerdynamic and even more on Page 3 of the picture report. Click HERE or below