High End Munich. My favorite show of the year! Why is that you say? Well, it has all the brands that really matter, all the product launches, it's not too crowded and you get to see all your audio friends again. Oh and to get there we have 700 kilometers of unlimited German Autobahn. On top of it, it this year was hosted together with an edition of Canjam Europe, yup that's double the fun! The pics in this report are from both venues but mostly High End.
As usual this will be a picture report of the show, split over two parts as there are over 100 pictures: Eye candy à volonté. Enjoy!
1 More
The 1More team shows up at each~and every show I go to. Unfortunately I this time round didn't have enough time to sit down and look at their gear more closely. We've reviewed their units however on several occasions already, check out he 1More reviews here.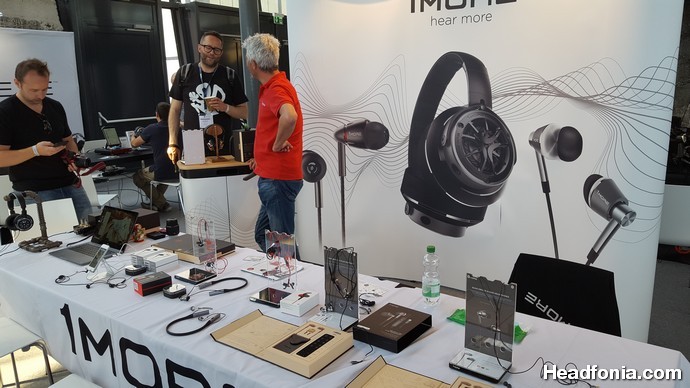 AAW (& Shozy)
It's not the first ime that AAW and Shozy work together and with the Hibiki they're proven they can produce really good gear. Now the duo is back with something new, something unique, something electrostat and in ear!
I got the chance to listen to it for a bit and I really liked what I was hearing. I do hope we get a shot at reviewing this beauty. Gorgeous sound and looks!
ABYSS
Nothing really new this year as the Diana was already shown here last year but at he same time it's always fun listening to their headphones
The Diana now of course is available in black and white and if you look well you can see a Sony WM1Z in the back, together with a new portable Woo Audio WA11 amp, but more on that later.
My fav of course still is the big AB-1266 PHI headphone on a desktop tube amp.
Great headphones, cool design, just not the cheapest.
Astell&Kern
AK always shows new gear in Munich and it wasn't any different this year. I have to admit it's one of my fav boots at the show as well.
Naturally there wasn't only new gear as AK has a a rather large product lineup, and so you could also find blue AK70IIs, the really great Acro L1000 DAC/AMP combo, the SP1000, the SP1000Cu and much more
Most of the people there were looking for the new gear however and with the SE100, SR15,Billy Jean and Activo line they got just that.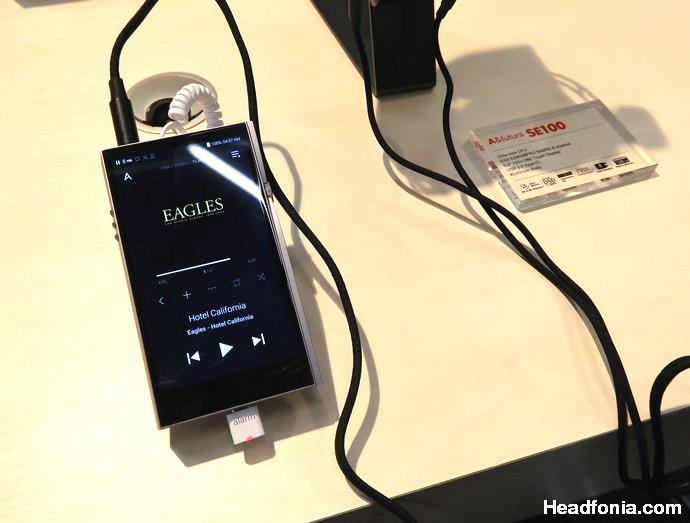 Of course we'll be seeing all of these on Headfonia for review. First off will be the Billy Jean, dual driven universal IEM that AK made in cooperation with JH Audio.
I listened to the Billy Jean for quite a while and I'm really impressed with the sound it produces with only two drivers. The treble section is incredibly extended (because of the typical nozzle), the bass has big impact and the mids are musical and rich. Something else that really pleased me is the decay of the notes. Look out for the review, this is one to follow!
It isn't only about new gear at the AK booth, it's also about about art. They had a gorgeous selection of Mr. Cat paintings as well as specially designed AK DAPs as you can see below and above (Activo).
And then there is the tradition of AK brewing a special beer for the show, and it this year was excellent again.
The show coverage continues on the next page, after the CLICK HERE