If you arrived here directly, don't forget to check the awards starting on Page 1
Lieven – Editor in Chief
After 11 years of reviewing I am still loving every second of it. Headfonia still is a hobby and I do still have a full-time day job, but it's safe to say this has gotten way out of hand. I was lucky to review a lot of great gear this year and so choosing the winners was more difficult than ever. I do want to stress that all of the gear was extremely good this year, but there always are units that stand out as they have that something special, the x-factor. And that's what has led to the following selection for 2021:
Best Headphone – Open:
AUDEZE LCD-5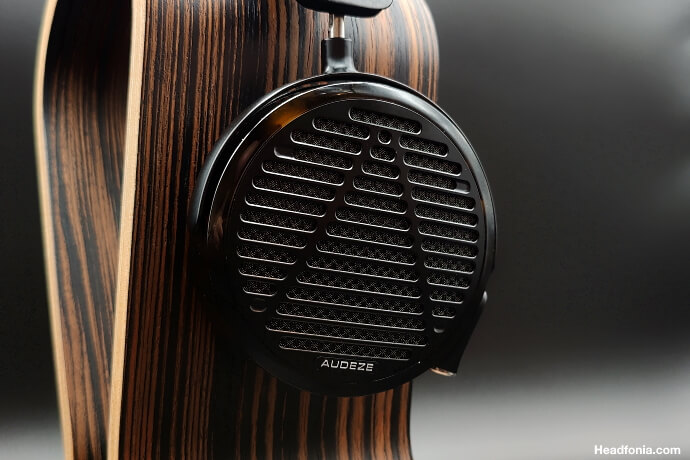 From the review:
The LCD-5 is the type of headphone that grows on you and once it has gotten to you, it's impossible not to like its precision, clarity, transparency and energy. It for sure is one of Audeze's most neutral and precisely tuned headphones, but they have managed to do it in the most exciting and musical way. What I also like about the new Audeze LCD-5, is that it isn't just for studios and professionals, but it is musically strong enough and very engaging to please the most discerning audiophile at home.
https://www.headfonia.com/audeze-lcd-5-review/
Best Headphone – Closed:
HIFIMAN HE-R10P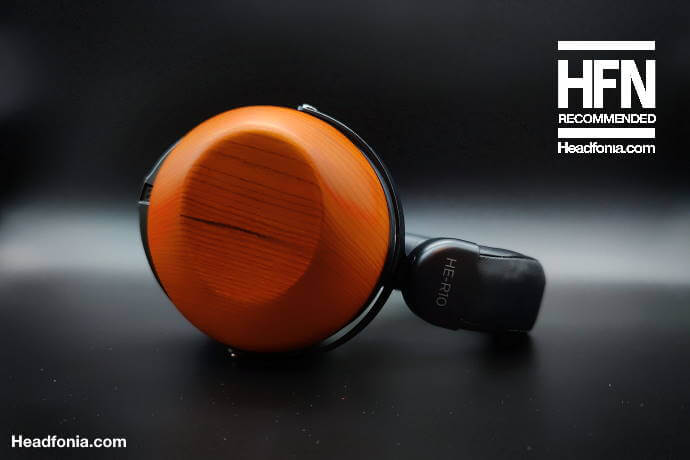 From the review:
The Hifiman HE-R10P is a high-end headphone with a corresponding price tag but the sound quality you get in return is exceptional for a closed-back headphone. The HE-R10P is the best closed headphone of the moment, it's that simple. If you are not on a budget, need the comfort of a closed-back headphone and you want it to sound as close as possible to an open back type one, then the Hifiman HE-R10P is the 1st headphone you should look at. An excellent technical performance, a high level of musicality and a lovely design. What's not to like?
https://www.headfonia.com/hifiman-he-r10p-review/
Best DAC/AMP – Desktop:
VIOLECTRIC DHA V590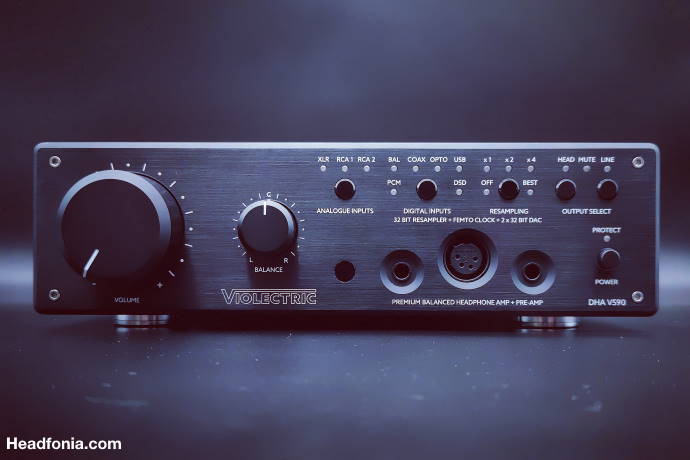 From the review:
The Violectric DHA V590 is a very strong all-around performer. The more I used the unit, the more I used it as a DAC/AMP combo, they're just made and tuned for each other. Headphone wise the HDA V590 is a great all-around performer as well. No matter the driver technology used in the headphone, the V590 will sound really good. The DHA V590 also is a great pre-amp and I tried not using it, but I keep getting drawn back to it, as it makes my favorite tunes sound more complete. As is the case very often, you only know what you're missing when you don't have it anymore and this perfectly describes how I feel about its preamp function.
The Violectric DHA V590 doesn't come cheap, especially with the upgraded volume control, but it's an excellent higher-end all-in-one unit and a – dare I say it? Yes, I do – End Game device for many. It's a great DAC/AMP combo, worthy of a place on our Recommended buy list!
https://www.headfonia.com/violectric-dha-v590-review/
Best DAC/AMP – Portable:
Luxury & Precision W2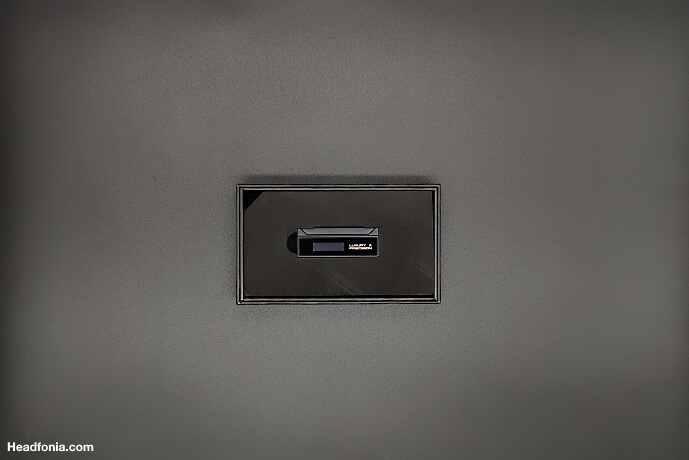 From the review:
The Luxury & Precision W2 is one of the better USB DAC/AMP dongles I have tried and the price/quality ratio is very nice. It also offers a whole lot of tuning options and it has a nice little screen on top of it. If you like a full-bodied sound with a high level of technicalities as well as bigger bass and easy treble, and that is delivered in a smoother and warmer way, then the L&P W2 dongle will be perfect for you.
https://www.headfonia.com/luxury-precision-w2-review/
Best Desktop AMP – Solid State:
FERRUM OOR
From the review:
Ever since the Ferrum Audio OOR arrived at the HFN headquarters I have been using it nonstop, together with the Hypsos power supply. The OOR is an addictive amplifier with a high technical level and all the power you'll ever need. Ferrum has managed to make the OOR sound precise yet musical and that's exactly what they were going for. The Ferrum Audio OOR has an excellent price/performance ratio even though it sets you back €2K, or even €3K with the supplementary Hypsos PSU. It's not cheap but for a high-end unit, it's actually fairly affordable and it easily plays along with even more expensive amplifiers. If you have this kind of budget available and you like this type of neutral and technically strong tuning, I wouldn't hesitate to order the Hypsos PSU with it. All-in-all a very good amplifier.
https://www.headfonia.com/ferrum-audio-oor-review/
Best Desktop AMP – Tubes:
Auris Audio HA2-SF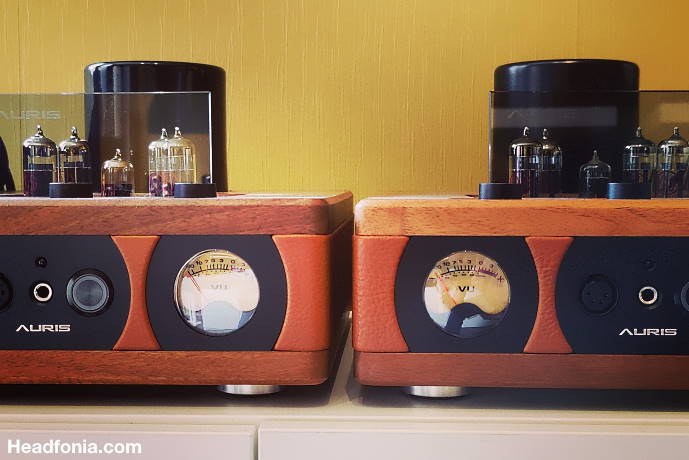 From the review:
I'm very pleased with the Auris Audio HA2-SF. The updated model now not only has a balanced circuitry and gain selection, but it is technically stronger and more high-end sounding. Sure, it is more expensive, but it is worth it. To me, the HA2-SF is even punching and playing a little above its price point, even though it's no longer a cheap amp to start with. It's not the ultimate amp for tube rolling, but I think that for many is a good thing as it's easier to get into tube amps.
Taking the design, performance and price into account, the Auris Audio HA2-SF – together with the fact that it doesn't require super expensive tubes to sound great – it for me is very easy to award it with our Recommended Buy Award. It replaces the HA2-SE amplifier on our best buy list. If you're looking for a well-performing tube amp in the higher part of the mid-fi segment, with a more neutral and clear sound signature, then the Auris Audio HA2-SF should certainly be on your list of amps to audition.
https://www.headfonia.com/auris-audio-ha2-sf-review/
Best Universal IEM :
SENNHEISER IE900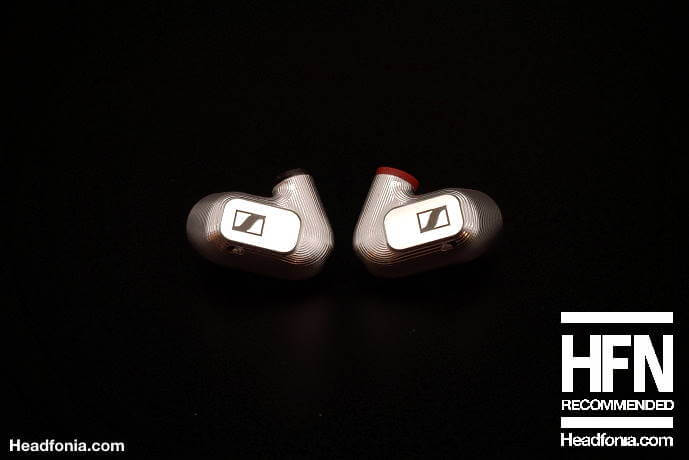 From the review:
The Sennheiser IE 900 truly is a high-end IEM. For a 1-driver model, it comes with a higher price tag but you however do get a luxurious package with plenty of accessories in return. But that's not all. With the IE 900, you also get a perfect fit and an awesome design, and precise high-end sound in return. The Sennheiser IE 900 has a tuning in which energy, clarity, extension and vocals play a key role. The IE 900 does respond nicely to different sources, tips and cables and it as such allows you to finetune the sound to your liking.
If you're on the look for a high end, dynamically driven IEM with a high-quality sound, then the Sennheiser IE 900 should be on your list of IEMs to audition. It does have its own specific tuning/sound, but if you're into the high-end type of tuning, then you'll be very pleased.
https://www.headfonia.com/sennheiser-ie-900-review/
Best Custom IEM :
Unique Melody MEST MKII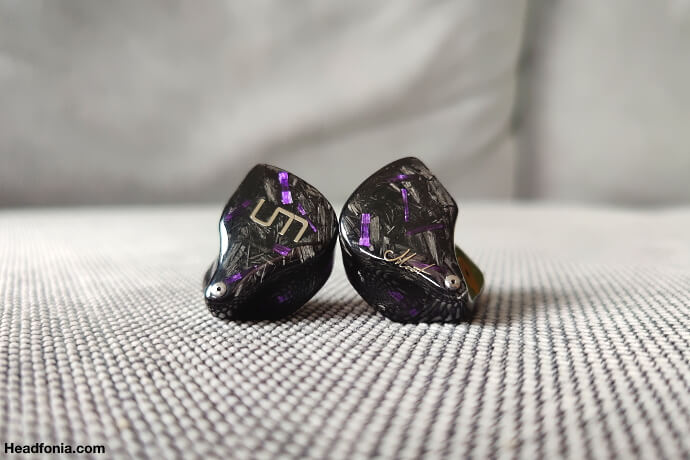 From the review:
With the MEST MKII, UM has managed to create a very different sounding version compared to the original. The new MKII is smoother, warmer and fuller and it has more fun and very musical approach with a good technical level. It's easy on the ears, good for on the go (because of the added weight) and a pleasure to listen to when relaxing. If you like an overall full-bodied sound with good bass quantity as well as quality, and that is presented in a warmer and smoother way, then the MKII is the IEM for you. The MEST MKII is easy on the ears, very musical and very enjoyable and it has a strong enough technical excellence to please the big crowd.
https://www.headfonia.com/unique-melody-mest-mkii-review/
Felix Award – Best IEM :
VISION EARS PHONIX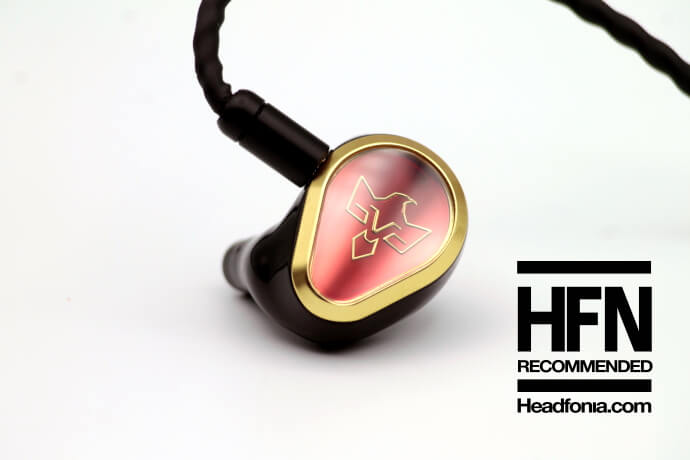 From the review:
A design many people might call outdated since we see manufacturers go triple or even quad hybrid. But make no mistake, even for it's "simple" design the Phönix is one of the toughest contenders on the market. My first thought when I listened to the Phönix on day one was, that it sounds like it was made to make music. It's a damn near perfect execution of a natural-sounding IEM. Personally, I haven't heard any other monitor that made me want to keep listening on end like the Phönix. It's such an addictive sound that simply makes me enjoy music to the extreme. The Phönix hits my personal preference so straight on the head I don't know what else to say other than it's pure excellence.
And now on to the personal awards of BERKHAN on the next page! CLICK HERE
https://www.headfonia.com/vision-ears-phonix-review/
And now on to the personal awards of BERKHAN on the next page! CLICK HERE