It's finally time for the Headfonia 2022 Awards. This is the most awaited article of the year, the one which readers and companies always anxiously wait for. This is the article in which we award the best gear of 2022. First up are Berkhan and my own selections! You will find the other writer's selections here on Thursday.
2022 Awards – Year Overview
Like the last years, Covid 19 is still in one way or another ruling the world but audio shows like Head-Fi's Canjam and High-End Munich are fully back! That also means that we saw a lot of new gear this year and I expect to see even more in 2023. Personal audio is back in full force! Where 2022 was a year in which the focus was both on portable gear as well as desktop gear, so you will see a bit of everything in these award articles. Unfortunately, not everyone can win an award but we've managed to select the best of the best.
2022 for myself was an incredibly busy year but it wasn't the best as me and my family got quite a bit of bad news. I really look forward to starting 2023 without new worries. That being said, I'm very pleased with the writer team I have at the moment and I can't thank Berkhan, Nano, Yagiz and Felix enough for being part of Headfonia. I also want to thank all of you readers for all the years of support. I am proud of the team and the quality we have been delivering for over a decade already, and I promise to keep things exciting for all of you.
But without further ado, here are the 2022 Awards winners. Let's go!
2022 Awards – Winners
As usual, we have plenty of categories and each writer gets to nominate the best of the gear they reviewed over the last 12 months. Logically not all writers will share the same awards/categories because we have all listened to a different gear.
This year next to the writer awards we also have the Best Product of the Year award, selected by the full team. The winner of this award will be announced on Thursday, together with Yagiz' and Nano's award selection. Then next Sunday we have the "2022 Reader voted Awards" before we close the year with 2 more reviews
And now on to the personal awards!
Lieven – Editor in Chief
Best Headphone – High-End:
Dan Clark Audio (DCA) EXPANSE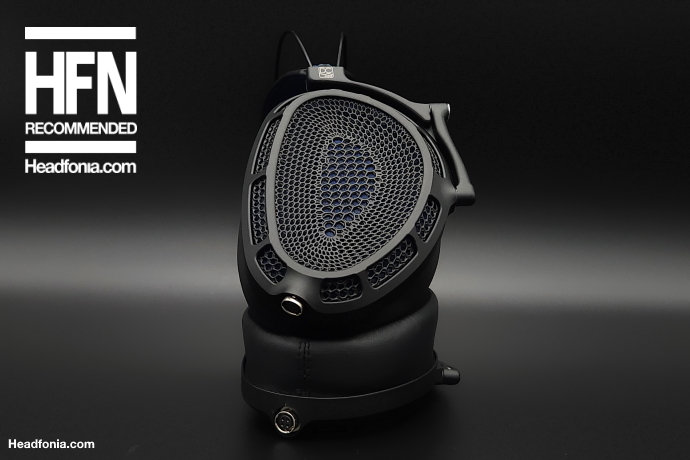 From the review:
I am very impressed with what Dan Clark and DCA have achieved with this headphone. The DCA EXPANSE is one of the sexiest headphones on the market, it is super comfy and it has top-notch build quality.
On top of that, the EXPANSE also produces a sublime, addictive sound. The EXPANSE is not only very musical but it's energetic and technically strong at the same time. With that combination, the EXPANSE is easy to like and listen to. For me, it is a very easy decision to grant the DCA EXPANSE our Recommended Buy Award, and it is now featured on our Best Headphone list. A strong contender for the end-of-year award, you say? Yes, indeed.
Best Headphone – Best Value:
HIFIMAN Arya Stealth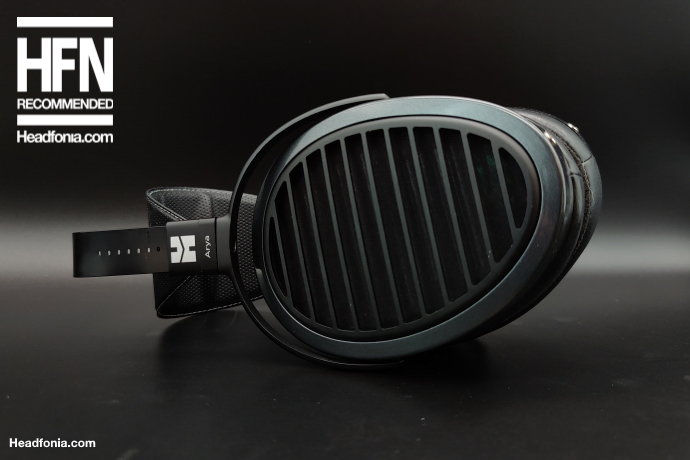 From the review:
How good is the Hifiman Arya Stealth?! Waw! It isn't cheap or available to everyone but the performance for the price is highly remarkable.
The Arya Stealth's tuning is very good. It's pleasing, yet technically strong as well as musical and exciting. The Arya Stealth always has a good body, presence, impact and depth. It's very easy to understand why this headphone is getting so many recommendations. It's an absolute award winner and in this price category, the Arya Stealth is hard to beat.
With a good desktop amp, the Arya stealth scales up nicely, but even without special amplification, it sounds remarkable even if there still is room for improvement (compared to the HE-1000SE and Susvara). The Hifiman Arya Stealth is an end-game headphone for many, I am sure. It's a definite recommendation from my end. To our Recommended Buy list it goes, a well-deserved award!
Best DAP:
Cayin Audio N8ii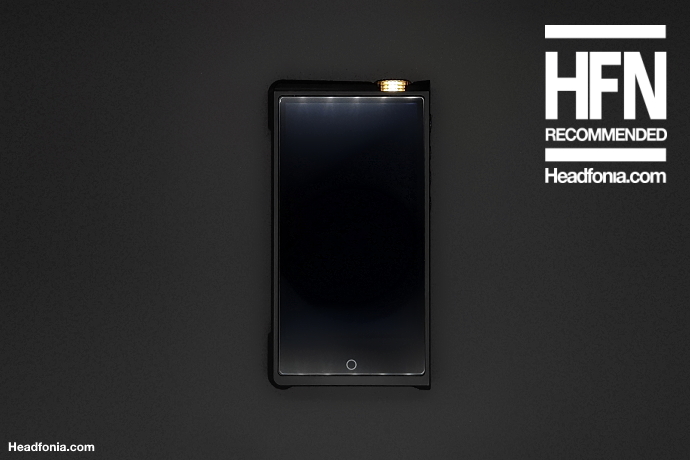 From the review:
After months of testing, it's very easy to say that Cayin Audio has created a seriously good high-end DAP. Not only does it have the excellent build quality, but the internal design, versatility, usability and sound tuning also are spot on. At the moment, apart from the SP2000T and perhaps the SP3000, I don't think there is any other DAP that comes close to the N8ii's overall performance. The Cayin N8ii offers a multitude of different sound combinations, making a DAP that basically works with everything you hook up to it. The N8ii surely isn't cheap but is an absolute pleasure to use and to listen to, it's that simple. The Tube output in combination with the CLASS A setting is magical if you ask me, and for most of the ear- and headphones I used, this combo/setting for sure is the one to go for.
It took Cayin a few good years to come back with an upgrade of their reference N8 portable player, but they really have outdone themselves with this Mkii. The only possible point of improvement I can think of is the inclusion of a Hybrid mode, just like in the SP2000T, but that's about it. The Cayin Audio N8ii DAP easily replaces the "old" N8 on our list of Best DAPs, and I with pleasure put our Recommended Award label on it. Well done, Cayin.
Best DAC/AMP :
EarMen Angel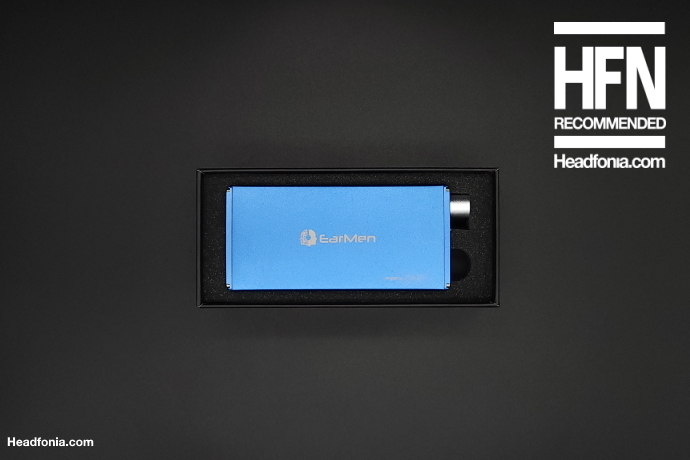 From the review:
What a nice little unit the Angel is! EarMen promised a lot but in this case, they absolutely delivered. The EarMen Angel DAC/AMP/Pre isn't the cheapest unit on the market but the sound quality you get from it is seriously good. It's so impressive that I even switched back to it from a full-sized desktop amp because it sounded so much better.
If you want reference-quality sound from a transportable unit, the Angel now is one of the main units to look at. It plays (more than) well with everything I hooked up to it, and it does so without a sweat! The EarMen Angel replaces the EarMen Tr-Amp on our best DAC/AMP combo list here, where it is in good company.
Best DAC:
Musician Audio Aquarius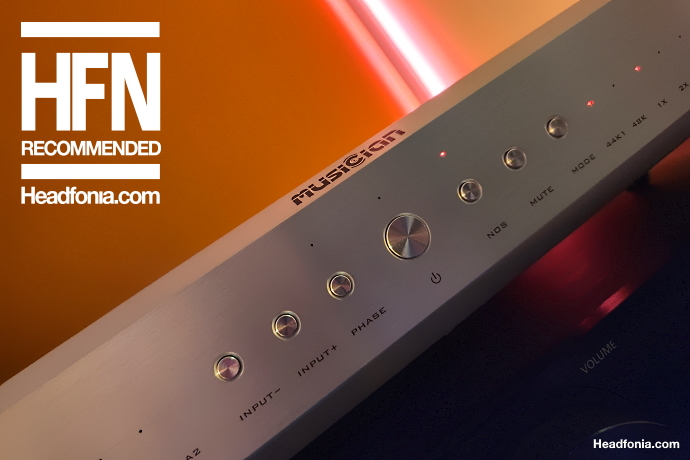 From the review:
The Musician Audio Aquarius is a high-end DAC with a high-end typical R2R performance. Its technical level is impressive, and it mixes it with an effortless rendering, sublime dynamics and a very musical delivery. Another reason to recommend the Aquarius is that it is incredibly easy to pair with all types of amplifiers. It doesn't matter if it is a solid state or tube amp, or if it is warm or neutral. The Musician Aquarius grows on you quickly and you swiftly get addicted to its typical sound.
Next to that the design and build quality also are nice and the unit really stands out on your desk. It's true that the package and accessories are a little too limited for the price it is going for, but that's about the only remark I can make. If you have the budget, like R2R DACs and if you're looking for a new high-end DAC, then I can fully recommend the Musician Audio Aquarius.
Best Stack – High-End:
dCS Audio LINA
From the review:
My time with the dCS Audio LINA stack has been truly remarkable up to now. I remember I was blown away when I first turned it on and listened to my favourite tracks. Believe me, if you've been reviewing for over 10 years, that's not easy to do but the LINA setup did that and it still does. There's no denying the MSRP is high and it's a real high-end unit, aimed at a small part of the market that has big pockets. If you don't have any financial restrictions, the dCS LINA stack is absolutely recommended. If it for you (like it is for me) is above your budget, then going for the LINA amp only, could be a good solution.
The LINA headphone amplifier is engineered to be a neutral, transparent, and highly revealing amplifier and it does just that. It allows you to hear what your headphones are really about, and it lets you tune the sound by using different sources. The dCS LINA amp plays (more than) excellent with almost all headphones I plugged into it, and I absolutely recommend you listen to the amp and the full stack if you get the chance to do so. Well done dCS, that's all we can say. And maybe a mini LINA soon?
Best Stack – Best Value :
EarMen CH-Amp / PSU-3 / Tradutto / Staccato
From the reviews:
The more you listen to the CH-Amp the better it gets. It's especially noticeable when you listen to another amp for a while and then go back to it with the same headphone.
The EarMen CH-Amp is precise, clean, fast, transparent, and always musical. It works sublimely in the full EarMen stack, but you can perfectly use it with any DAC or source. The fully balanced CH-Amp comes with the PSU-3 and it sells for $1,480 USD. That might seem expensive, and it's more than I expected it to cost, but the EarMen engineers really did their work on this one. Big sound in a small package is what you get from EarMen's CH-Amp, and as such it's extremely easy for me to give it our Recommended Buy award. It from now on is added to our recommended amplifier buy list.
The EarMen Tradutto is a lovely device. It's not the cheapest on the market but you get a nice delivery and incredible build quality in return. Tradutto offers all of the most common digital connections and it even has a balanced analog output. Fans of Bluetooth will love the Tradutto as it offers the best possible wireless "transmission" on the market.
Tradutto is the kind of DAC that has a tuning which is more to the neutral side, with excellent transparency and musicality. Tradutto is easy to listen to and with its small footprint, it easily disappears on your desk and in your system. To me, the Tradutto is a comfortable buy as a DAC in this price category, and fans of wireless connections will appreciate it even more.
Best Amplifier – High-End :
Feliks Audio Envy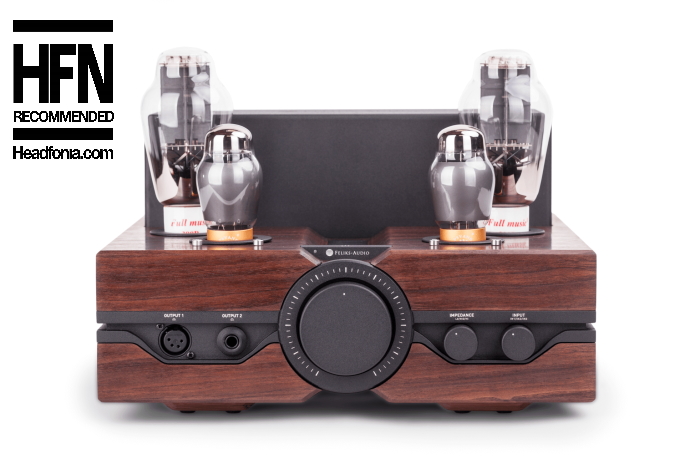 From the review:
It's always fun reviewing high-end gear. The Feliks Audio Envy 300B tube amplifier is among the best on the market. It's a truly high-end amplifier with incredible sound. It costs a pretty penny but if you have the budget you will never ever need a different tube headphone amp. The Feliks Audio Envy is a future classic already. If you have the chance to listen to it, you absolutely should. And sorry about your wallet, because you'll want one once you've heard what it is capable of. The Envy now is a new Recommended Buy and it is added to our Best Gear lists with all our recommendations.
Best Amplifier – Best Value:
Cayin Audio Ha-3A
From the review:
At first, I was a little sad that I didn't get to review the Cayin Audio HA-300MK2 300B tube amp, but the Cayin HA-3A has made up for that in a big way. The HA-3A is a little amplifier in size but it puts out such a great, big and impressive sound. I also love the HA-3A's design: the tube layout, the casework, the glossy finish, the tube cage, etc it's all very impressive. But the Cayin HA-3A isn't just about the looks, it also is big in performance, even with the stock set of tubes and the lower output power. The HA-3A at this price point sounds very impressive and it far surpassed my expectations. I have quite a number of tube amps in my office, but the HA-3A really stands its ground compared to much more expensive amps. With a nice design, perfect build quality and a very high price/performance ratio, we have to present the Cayin HA-3A our Recommended Buy Award. It's now featured on our list of Best Desktop Amplifiers, where it is in very good company. Nice job, Cayin!
Best IEM:
Lime Ears ANIMA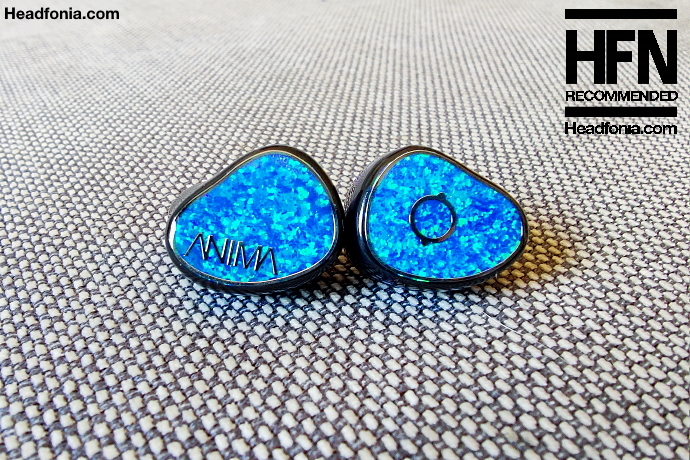 From the review:
Knowing Lime Ears and Emil, I was expecting the ANIMA to be good, but it isn't just good, it is super impressive! I in general am not the biggest fan of universal IEMs, but when a monitor like this comes along, I can only be happy about it. The ANIMA doesn't come cheap, but you get an excellent high-end monitor in return that impresses over the full board. It's a vibrant, detailed, extended, spacious and energetic IEM, with a very high technical level and a lovely musical presentation.
The Lime Ears ANIMA is a transparent IEM, so it is very important to get a good synergy with your choice of source. Next to that, it is also hyper-important to find the right tips for you. But get it right and you will be highly impressed with what the ANIMA can do. If you're not on a budget and looking for a high-end universal IEM that is a great all-rounder, the ANIMA must be on your shortlist. It has impressed us enough for us to give it our Recommended Buy award, and the ANIMA is now featured on our Best Buy UIEM list!
Best Accessory:
AudioQuest Niagara 1200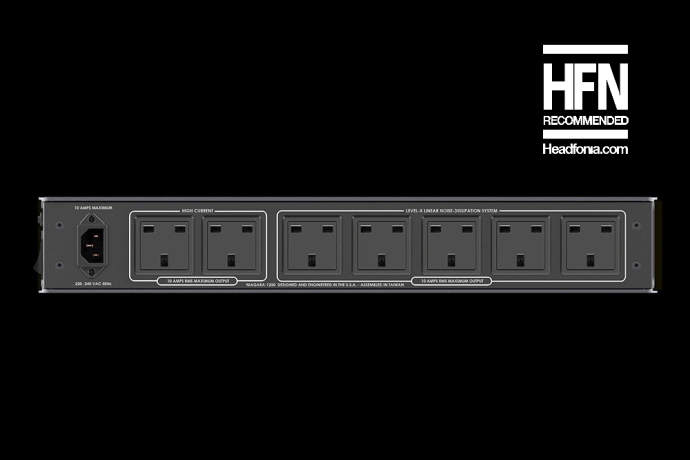 From the review:
I told you before, that I live in a building with 70+ other apartments, so there were high chances of getting more out of the AudioQuest Niagara 1200. A power conditioner does not always make the same sense, but what is a consistent benefit is the surge protection the Niagara 1200 brings. The fact, that in the worst-case scenario of high power surges or lightning strokes, the Audioquest will keep your gear safe is just worth so much to me, that I recommend getting it to anyone who's serious about HiFi and high-end audio.
Even if I was very happy with how everything sounded before the Niagara 1200 stepped into my apartment, I apparently didn't know what I was missing before I had it. The Niagara 1200 does make a noticeable difference in sound at my place. The most welcome difference in sound quality the Niagara 1200 makes to me is definitely the liveliness and dynamics it brings to the table. Music just sounds so much cleaner and higher resolved than before. The biggest benefit to me however remains the surge protection. I can't stress enough how important it is to me to keep my gear safe at all times. With the Niagara 1200, there's no way a power surge could do any damage to my system. And that's one of the main reasons why I wholeheartedly recommend getting it.
And now on to the personal awards of BERKHAN on the next page! CLICK HERE