Berkhan – Senior Writer
What a year 2022 has been! I still can't fully comprehend how quickly this year is coming to an end. My responsibilities and business increased over the year both in my personal life and workplace, and I've done my best for Headfonia too, for the good quality content we've been providing for many years. We have a great team and we'll carry on next year with more content as always.
Fortunately, Covid19 pandemic is almost non-existent nowadays, and I hope things will be under control next year as well. Audio shows are returning full-time because of this, and we're planning to attend to CanJam London 2023, so wish us some luck!
I posted 40 articles this year, which I think is my personal record so far. I would like to thank these generous audio companies for sharing their creations with us and helping us to contribute to the personal audio world. With all that being said, let me present to you my personal awards below:
Editor's Choice:
Meze Audio 109 Pro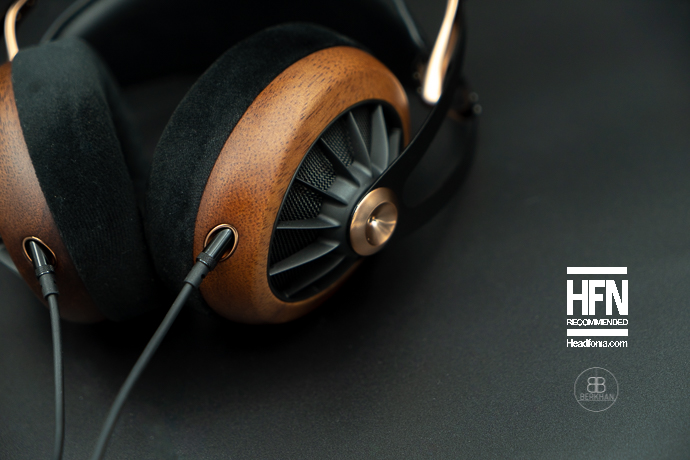 From the review:
The Meze Audio 109 Pro is one of the best headphones under the $1000 USD mark, and maybe even above that price point. I've heard that Meze share an opinion among the team, about this being the best headphone they've ever made. I don't specifically agree, but they might be right when you consider the price bracket.
Everything about the new Meze headphone screams quality. From the design, materials and sound quality, it's very hard to find a weakness in the overall performance of this open-back dynamic. I only can bring up the very slight aggressiveness in the lower treble, but that's it.
Meze Audio gets a recommended badge from us in the Best Headphones category with this release. I think it has a very good value and it's in my opinion one of the best headphones you can get at this time. If you ever look out for a life-like, vibrant, musical, resolving and dynamic headphone under $1000, I strongly recommend it.
Best Headphone:
Hifiman Edition XS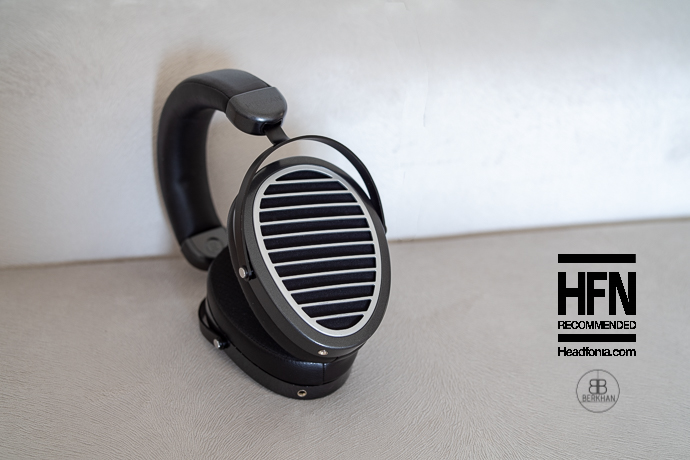 From the review:
To be honest with you, I think Hifiman Edition XS might be the best headphone in the $400-500 mark. It has a truthful and neutral presentation with great decay and transparency. It's not too hard to drive, and it certainly has what it takes in terms of being a reference headphone for the price.
Sure, there's always a superior headphone out there and there always will be, but if you're not willing to spend huge amounts of cash for an open back headphone for your desktop, it would be difficult for you to find a better option than the Edition XS.
Best DAP:
Shanling M9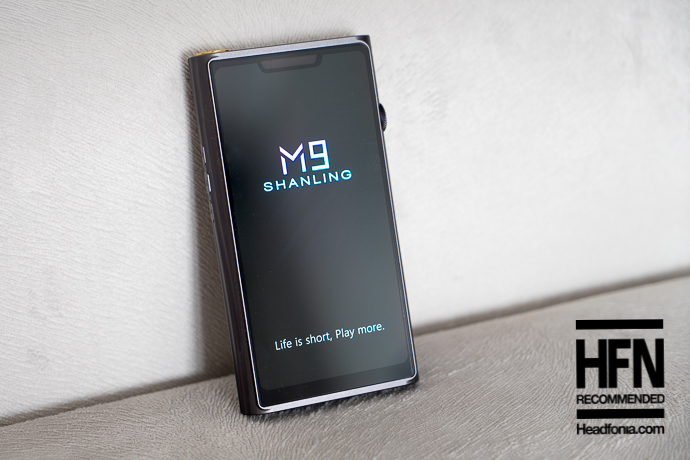 From the review:
When Shanling introduced the M9, I thought it would be a design and operation improvement only. Turns out it wasn't true. The sound quality has a distinctive upgrade too, which has been a surprise for me. It performs great with many different IEMs/headphones with good consistency and great technical performance. I know many people found the price increase hard to swallow, but when you listen to the device, it impresses.
Sure, if you already have an M8 with good synergy with your IEMs/headphones, you don't need to pay that much money for the M9. Likewise, if you have the SP2000 or DX300 Max, or FiiO M17 (those are not really portable but maybe you're looking for a transportable desktop device), you don't need the M9.
But if you're looking for a TOTL portable DAP with an excellent screen, good battery life, fast operation and full Android support, this is one of the best players in the market. I don't know if the regular version will be as good as this one, but regardless, I recommend the M9.
Best DAP – Best Value:
HiBy Music R5 Gen 2
From the review:
I feel like HiBy can start to use this Class-A amp design with its other models even the higher-end ones. For just 449$ it does a very good job in terms of dynamism, clarity, timing and attack. When I started to listen to it for the first time with the amp closed, I told myself; "so it's just another R5", but that turned out not to be the case when I switched on the Class-A amp.
I appreciate HiBy's effort in their new Class-A design. I'm sure they can build upon this and improve it even further. Sure, the battery life wouldn't be spectacular regardless, but this new amplification has great potential.
Best DAC/AMP:
iFi Audio xDSD Gryphon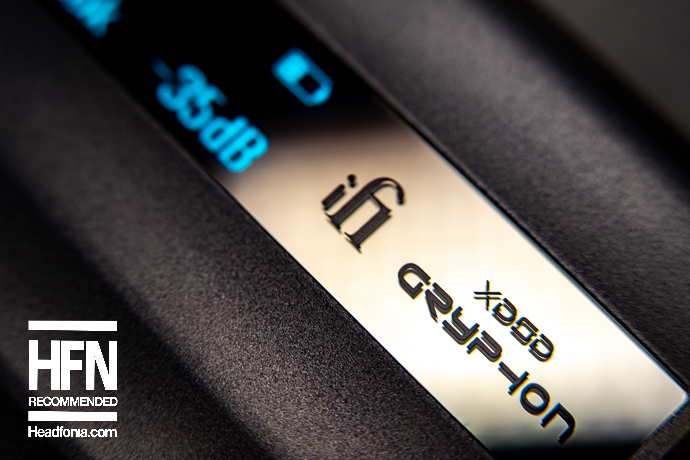 From the review:
A feature-packed, sturdy and perfectly pocketable device, iFi xDSD Gryphon is once again a great device from iFi. I think together with the iDSD Signature, this is the best product they've come up with lately. I especially loved the new screen feature and improved build quality. It's also a very flexible device to use. It just works beautifully.
It almost has the same size as a cigarette box, but packs a great amount of driving power and most importantly, it sounds very good. If you're looking for a desktop DAC/Amp I recommend you to choose the iDSD Signature, but if you want the best portability in a DAC/Amp with high-grade sound quality with good power, the xDSD Gryphon is exactly for you.
Best DAC:
iFi Audio ZEN One Signature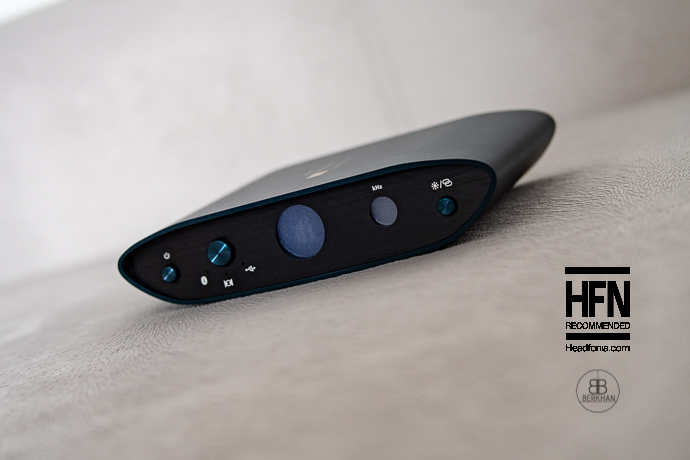 From the review:
To me, the ZEN One Signature proves itself as a very good home audio device from start to finish. Considering the competitive price and the clean output, I think this is one of the best all-in-one solutions from iFi. You can basically do anything with it. It has all the important features of a modern sole DAC with every possible input and great wireless performance.
The new ZEN One Signature not only provides many possibilities versus the only wireless solution of the ZEN Blue, but it also improves the sound with a darker background and clarity. For the price of 349$, it's a great feature set and performance with a very clean sound.
Best IEM:
Noble Audio Kublai Khan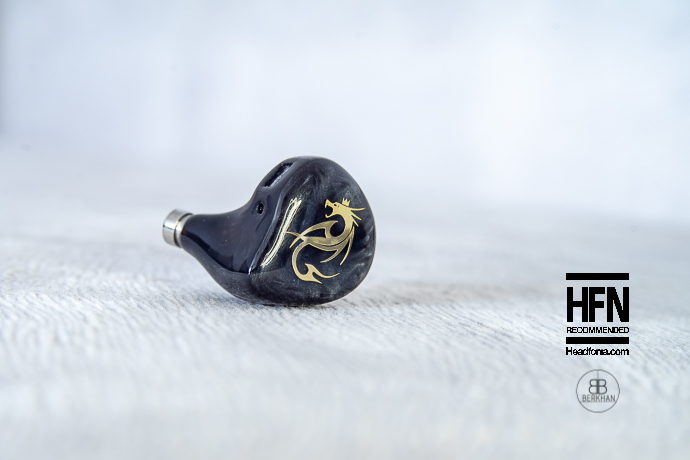 From the review:
Noble launched a great, technological marvel hybrid with the Kublai Khan, and they deserve praise for getting four different driver types together in a cohesive-sounding package. This is easily one of the best choices in the sub 3k$ range, with an immersive and highly technical sound with a hint of musicality, thus improving the original Khan.
Kublai Khan is one of those monitors that have "it", and Noble Audio once again makes its presence felt in this range of the market. So if you're looking for a high-end IEM that has a very large staging and fantastic imaging, together with excellence in the high-frequency range, Kublai Khan is a winner.
Best IEM – Best Value:
Kinera IDUN Golden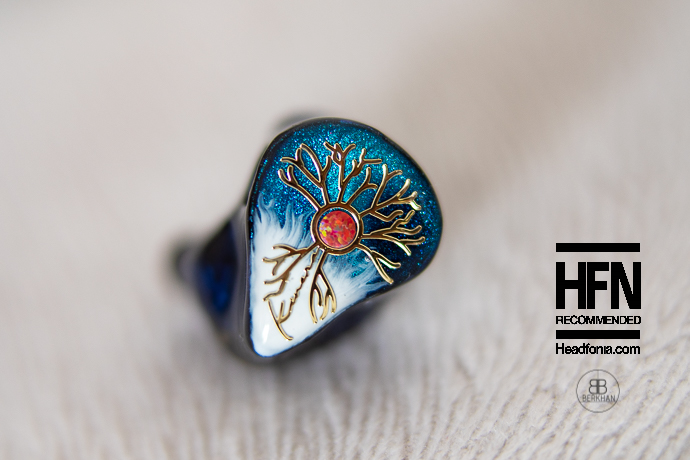 From the review:
The quality of the entry-level gear really impresses me nowadays. I remember when two or three-driver IEMs with premium prices were the thing in 2014. Now, with only a fraction of those price levels, you can have a fully packed box with a great accessory set, a great authentic design, and great sound.
The Kinera Idun Golden is one of the most quality releases from the Kinera brand lately. It's a fantastic performer for the money, with an audiophile approach to sound. I enjoyed this IEM very much with its precise, on-point tuning. This is one of the smoothest and most well-balanced hybrid IEMs that you can find in the entry-level market today.
Best Custom IEM:
Shozy Elsa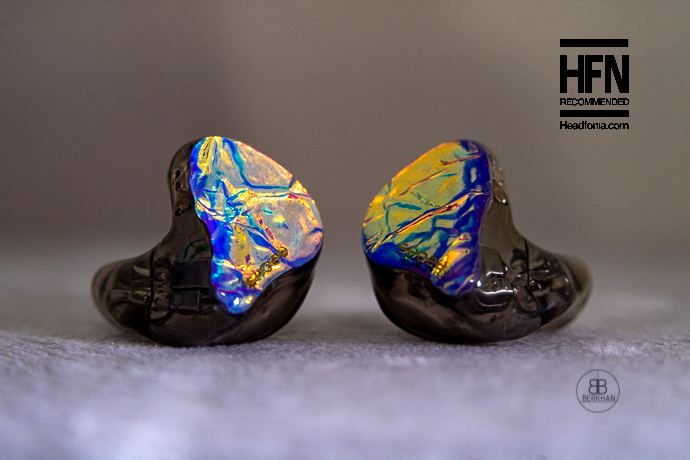 From the review:
I pretty much liked the new Shozy Elsa and it especially impressed me with its coherency and consistent tonality. In today's market, you have full of hybrids and tribrids everywhere, whilst Shozy came up with a conventional C/IEM which may sound boring at first. But they certainly nailed the tuning with those 5 BA drivers, and Elsa sounds just like how a serious audiophile monitor should do.
I don't know if this performance has something to do with the unit being a custom variant, but I'm sure the universal one sounds very capable too. So Shozy has one more thing to do here. Make it sound wider and more spacious, and make the packaging worthy of an upper mid-fi C/IEM so that it doesn't have the same packaging as their $100 IEMs.
Best Accessory:
Effect Audio Signature Series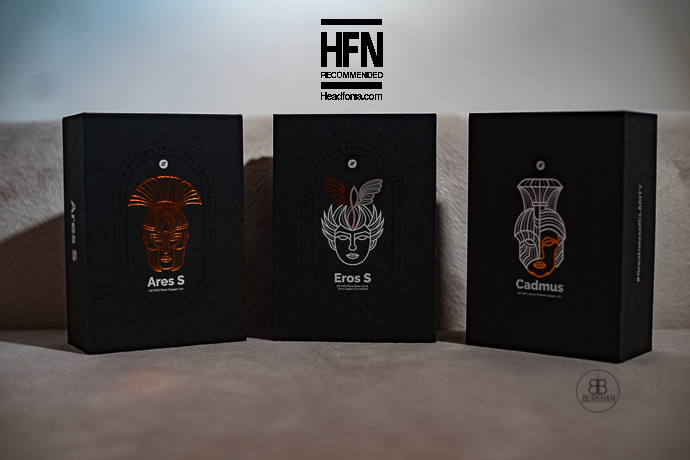 From the review:
The New Effect Audio Signature series is simply paying homage to the company's earlier entry-level cables. The Vogue Series, which was not that impressive in terms of build, is now enhanced with better materials and connectors, better braiding quality, and thicker wires. Not to mention the impressive packaging and product presentation.
The three cables appeal to different tastes and different setups/IEMs. I actually liked all three, but to me, the Eros S has been the most impressive one because of staging, layering and imaging. Secondly, I liked the Ares S for its timbre and fullness, and the Cadmus is a great SPC cable with fantastic clarity for the price.
So it's hard to overlook the performance and the design/build of the new series from EA. I recommend all three if you're new to IEM cables and want to experience different combinations.
End Words
Congratulations to all of our winners! May it motivate the competition to do even better next year 😉
If you have questions or suggestions about how we're doing things, head over to the comments section and we'll do our best to make Headfonia.com even better in 2023!
And of course don't forget part 2 of our 2022 awards, which will be published on Thursday! And then next Sunday, we'll reveal the "Reader Voted Best Gear" award winners!